XSET may be a brand new contender on the Masters Copenhagen stage, but Brendan "BcJ" Jensen is brimming with confidence.
The North American team broke their fourth-place curse at VCT NA Stage 2 Challengers, beating OpTic Gaming 3-1 in the grand final to clinch NA's top seed. As they head into Denmark, BcJ is already putting the competition on notice — they are new to the international stage, but they aren't flinching.
In fact, BcJ believes they may have an edge over other regions, because they come from arguably the most competitive region in pro Valorant.
NA teams like XSET benefit from tougher scrims against some of the world's best teams, the 22-year-old told Doug "EsportsDoug" Cortez in an interview, which is why they're going to come out swinging in Copenhagen.
---
---
North America is hands-down the best region, says XSET BcJ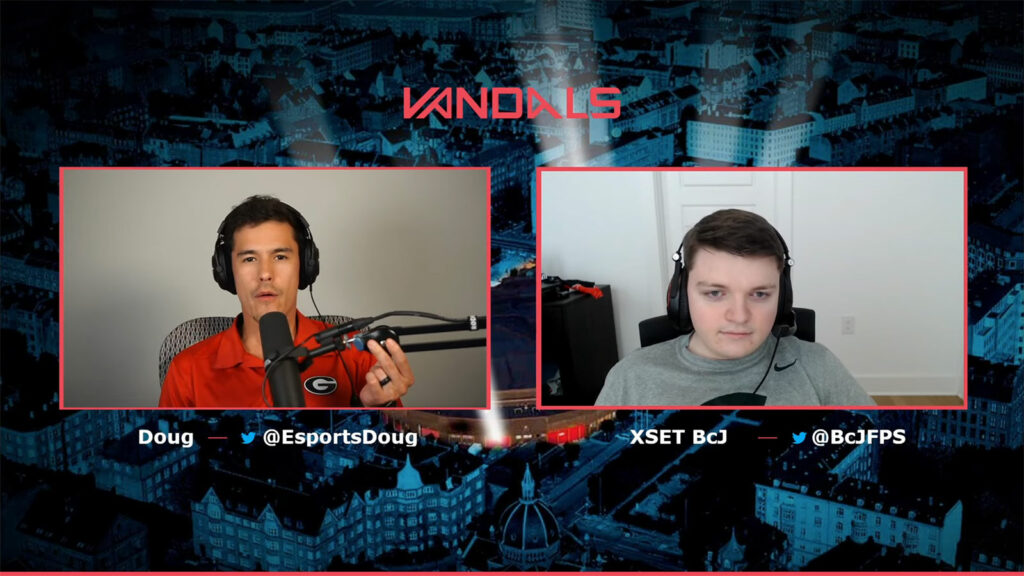 "These other regions don't have the talent that we do right now," said BcJ. "I just don't think that they can get that same level of scrims that NA can."
This is why XSET and OpTic Gaming are going to be among the most prepared teams going into Denmark, he said.
"I think our region has probably the most salaried teams out of any," he explained. "What that does for us not only in scrims but in these VCT playoffs runs is that you get crazy runs from crazy different teams with different playstyles."
From FaZe Clan's explosive gameplay to OpTic's more methodical and adaptive approach, the Stage 2 NA champions have had plenty of experience with different playstyles to help prepare them for any team they might encounter in Copenhagen.
"We've seen OpTic dominate and we don't see why the team who just beat them can't do the same," he added. "We're going into this hot and we're feeling more ready than ever."
He also elaborated on earlier comments he made about DRX initiator Kim "stax" Gu-taek in a VCT NA post-match press conference after the playoffs grand final. According to him, stax has been given too much credit for being one of the best initiators in the world, because he comes from a comparatively weaker region.
"You could plop in an XSET or OpTic in the Korean region and we would dominate," he said. "The stats would look insane."
While the NA top seed may not be the flashiest team around, you'd be remiss to underestimate them once again. This is a team that has had to struggle with being constantly overlooked, and they are not about to waste their chance to finally prove themselves on the big stage.
READ MORE: Shroud's go-to gaming monitor that's taking him to Radiant rank in Valorant