Swedish player Jacob "pyth" Mourujärvi made headlines in December when he decided to move from Europe to Singapore and join Bleed eSports' Valorant roster.
The veteran Counter-Strike pro is best known for his time on legendary Swedish esports organization Ninjas in Pyjamas, where he helped NiP win DreamHack Masters Malmo and Intel Extreme Masters XI Oakland in 2016.
But after 10 years competing in CS:GO, the Swedish player made the switch to Valorant in May 2020, where he quickly found success in his first year. Together with G2 Esports, he won seven straight Ignition Series events and was crowned one of the kings of European Valorant.
Unfortunately, G2 Esports struggled to produce similar results the following year during Riot Games' inaugural Valorant Champions Tour (VCT) circuit. Pyth was benched by G2 in June 2021, which gave the Swede time to evaluate his options as a free agent.
This eventually led to him signing with Singaporean esports organization Bleed, just before the start of the VCT 2022 season.
In an interview with ONE Esports, pyth explained why he decided to move to Southeast Asia and what he brings to the Bleed eSports Valorant roster.
---
Pyth saw more opportunities in Southeast Asia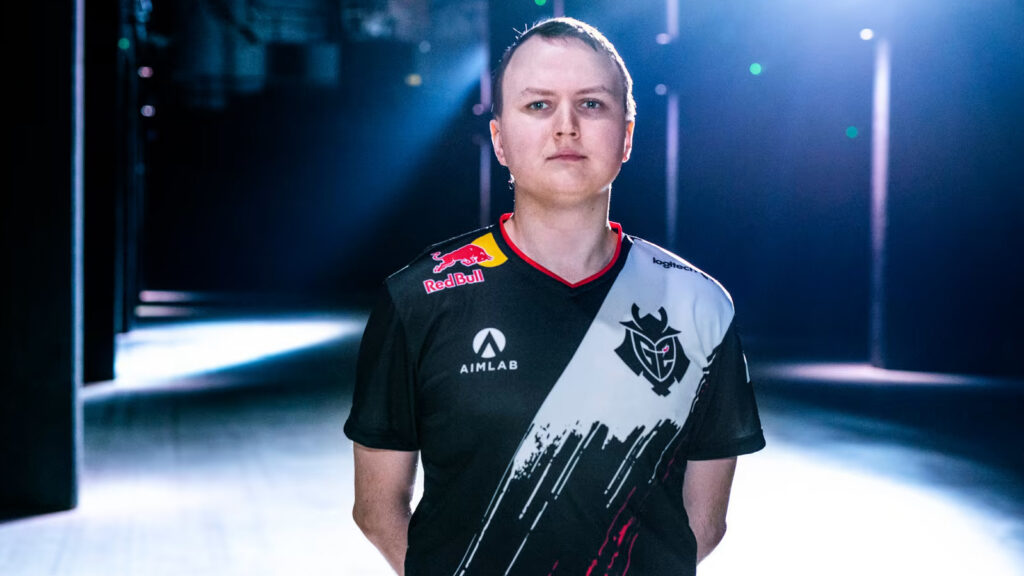 In comparison to Europe, which is home to multiple global organizations and esports pioneers, Southeast Asia's competitive FPS scene is still in the early stages of development.
However, it can be extremely challenging to find a stable organization in Europe that has the budget and will to build a winning team, said pyth. He saw a huge opportunity in Southeast Asia, with two slots allocated to the APAC region in VCT 2022 for both Masters tournaments and the Valorant Champions event.
To further sweeten the deal, Bleed also made an offer that the 28-year-old veteran said he couldn't refuse.
When asked what he thought about the regional competition, pyth did not mince his words. "It's a really good opportunity to make it to all the Masters and Champions events because the teams here are weaker," said pyth. "I saw a great opportunity [in Southeast Asia] to build a good team and help them with my experience from CS and Valorant."
---
---
Bleed eSports' Valorant roster has some of the region's best players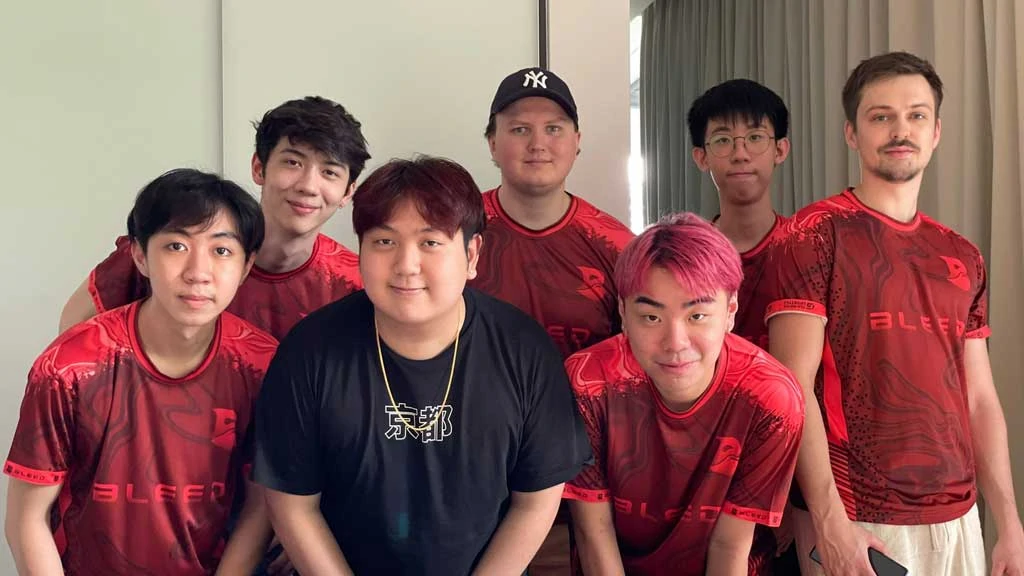 Pyth played his first match with Bleed eSports in March 2022 during the VCT APAC Stage 1 Challengers Group Stage, but the Singaporean organization actually signed him in December.
The spike in COVID-19 Omicron variant cases at the time had prevented him and fellow Swedish player Max "Maxie" Lönnström from traveling to Singapore for the VCT Malaysia and Singapore Stage 1 Challengers.
With only a couple of official games under their belt, Bleed is a work in progress and there are still plenty of improvements to be made to its team structure, cohesiveness, and dynamics. However, the team's star signing knows exactly what they need to do to succeed.
A dependable roster is one of the key ingredients to success. Luckily, pyth doesn't have to look far to find the players he needs.
Maxie is his long-time Counter-Strike and Valorant teammate, and he is now the team's in-game leader. On top of that, Xavier "LEXY" Lee, Derrick "Deryeon" Yee, and Lionel "lenne" Lim are the best players in Singapore for their respective roles, said pyth.
Deryeon is the team's duelist and Jett main, lenne is their designated Sova, while LEXY fills the flex role on Skye, Raze, or Breach.
The final piece is pyth himself, who acts as a rock for his team in the sentinel role, where he usually plays either Cypher or Killjoy.
"I will always be there to step up and support the players during matches," he explained. "I always try to be a really good, solid team player, helping out with communication and stepping up in the big games."
Bleed eSports is currently playing in the VCT APAC Stage 1 Challengers Knockouts from March 24 to 27, where they have their eyes set on one of the two spots to Stage 1 Masters in Iceland. The team recently took down Made in Thailand in a 2-1 victory and are set to face Full Sense next in the upper bracket semifinals.
Fans can watch their matches on Riot Games' official Valorant Esports Twitch and YouTube channels.
READ MORE: How to import and export your Valorant crosshair settings in patch 4.05