It just became a lot easier to try out your favorite pro player's crosshair or share crosshair settings between friends. Valorant patch 4.05 adds auto-generated codes that finally let you import and export different crosshair settings.
These codes can simply be copied and pasted into your settings menu. Previously, you had to manually tweak the individual settings in the menu, so this feature makes the entire process a lot quicker.
And if you're looking to replicate your own crosshair settings on a new account, you can just copy the code from your original account.
---
---
Easily share your Valorant crosshair settings with friends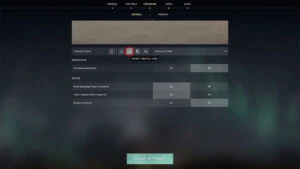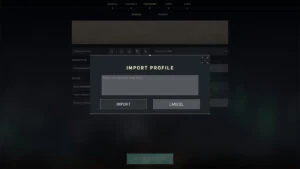 To import crosshair settings, head to the crosshair tab in the settings menu and click on the icon that looks like an arrow pointing downward. This should be next to the Crosshair Profile setting.
Paste the code in the input field that pops up and click the "Import" button. The crosshair preview at the top of the settings menu should now reflect the imported settings. You can then name the crosshair profile to help you differentiate it from any other crosshairs you're experimenting with.
To export your crosshair, click on the adjacent icon with an arrow pointing upward. Your crosshair code will automatically be copied to your clipboard.
For a look at the best crosshair settings from players like Tyson "TenZ" Ngo, Spencer "Hiko" Martin, and Ayaz "nAts" Akhmetshin, you can check out our article here.
Read the full notes for patch 4.05 on Riot Games' website.
READ MORE: Only one of these teams, Cloud9 or Version1, can make it to Masters Reykjavík