VCT Lock In São Paulo was already seen as the biggest Valorant LAN event even before Riot Games invited two Chinese teams to join the mix.
As it turns out, it will also be the most intense Valorant tournament in history, with Riot Games announcing a single-elimination bracket with no group stage for all 32 teams.
The tournament stands in stark contrast to the double-elimination format of previous VCT events, which gave teams time to find their footing. Here's everything you need to know about the competition.
---
---
VCT Lock In São Paulo tournament format explained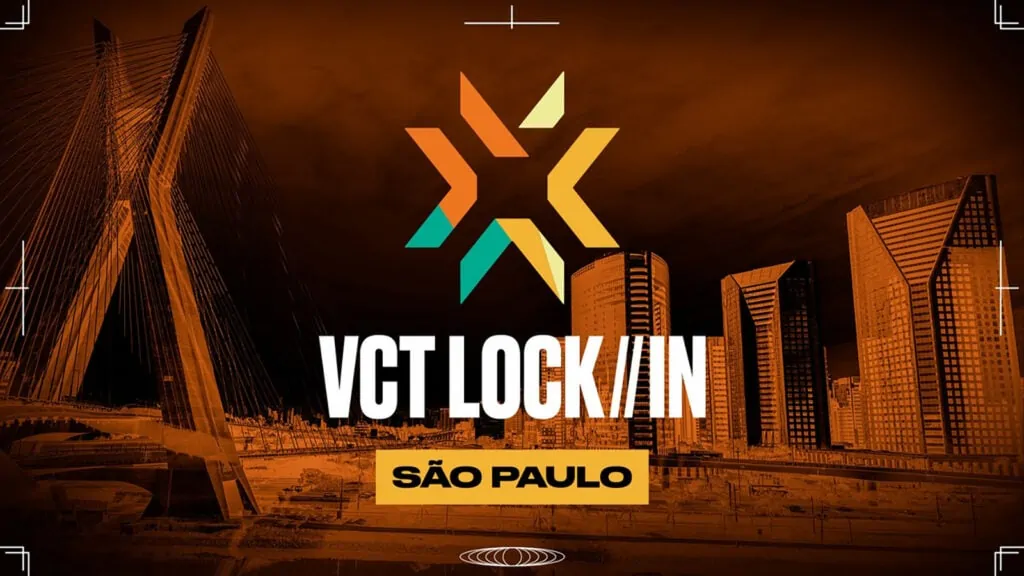 From February 13 to March 4, 32 teams will compete against each other to earn their region an extra slot in the upcoming Masters event in Japan.
All partnered teams from the Americas, Pacific, and EMEA leagues will be participating, along with two additional Chinese teams, Edward Gaming and FunPlus Phoenix.
Edward Gaming debuted at Valorant Champions last year, after winning the VCT East Asia Last Chance Qualifier. While they finished in 13th-16th place at Champions 2022, it was hardly an easy fight for the teams that faced them — and they showcased the raw aggression and potential of Chinese Valorant.
Meanwhile, FunPlus Phoenix's Valorant roster went through a rebuild during the offseason. FPX's European Valorant roster that won Masters Copenhagen last year joined Natus Vincere, after the organization failed to secure a spot in the EMEA league. FPX then moved to form a new roster featuring Chinese and Taiwanese players.
With 32 teams participating in the event, Riot Games adopted a single-elimination format to allow for more matches between teams from different regions.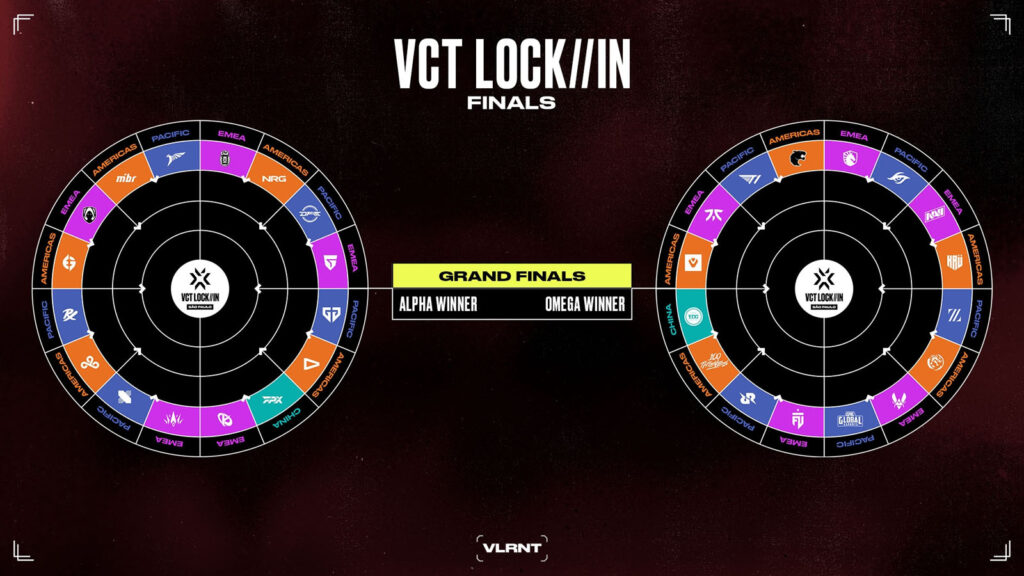 Teams were drawn and placed into two groups called Alpha and Omega. To decide the teams in each group and maximize the number of inter-regional matches, Riot implemented a random draw process that pairs teams from different regions in the first round, while also increasing the possibility of inter-regional games in the second round.
Regions were first paired into 16 first round match-ups, with each match-up comprising two team slots:
EMEA vs Pacific — 5 match-ups
Americas vs Pacific — 5 match-ups
Americas vs EMEA — 4 match-ups
China vs Americas — 1 match-up
China vs EMEA — 1 match-up
Each team slot was then assigned a random number from 1 to 10 to account for the 10 teams in each partnered league, and the two Chinese teams. These 16 match-ups were distributed across both sides of the single-elimination bracket to ensure cross-regional play.
Finally, each of the 32 teams was assigned a number from 1 to 10 at random, which decided their place in the bracket, according to their region.
There are no second chances at VCT Lock In, and teams are eliminated immediately after a single series loss. Only two teams will emerge from each side of the 16-team bracket and move on to the semifinals and grand final.
All matches will be best-of-three, except for the semifinals and grand final, which are best-of-five.
Alpha team matches will take place from February 13 to 19, while Omega team matches run from February 22 to 27. The semifinals and grand final are scheduled for March 2 to 4.
---
---
For more information, you can check out the official Valorant esports website.
READ MORE: No mistakes allowed: Valorant pros question VCT Lock In São Paulo format