A new era of Valorant Esports will be on full display in the upcoming VCT 2023 season.
The three international leagues represent the top level for professional teams and players, which directly lead to the global stage like Masters and Champions.
Each league has 10 carefully selected partnered teams backed by organizations who've taken the time to build their rosters during the VCT offseason.
Here's a look at the full roster of every team competing in the EMEA league in 2023.
---
---
Full roster of all 10 teams in the VCT 2023 EMEA league
Fnatic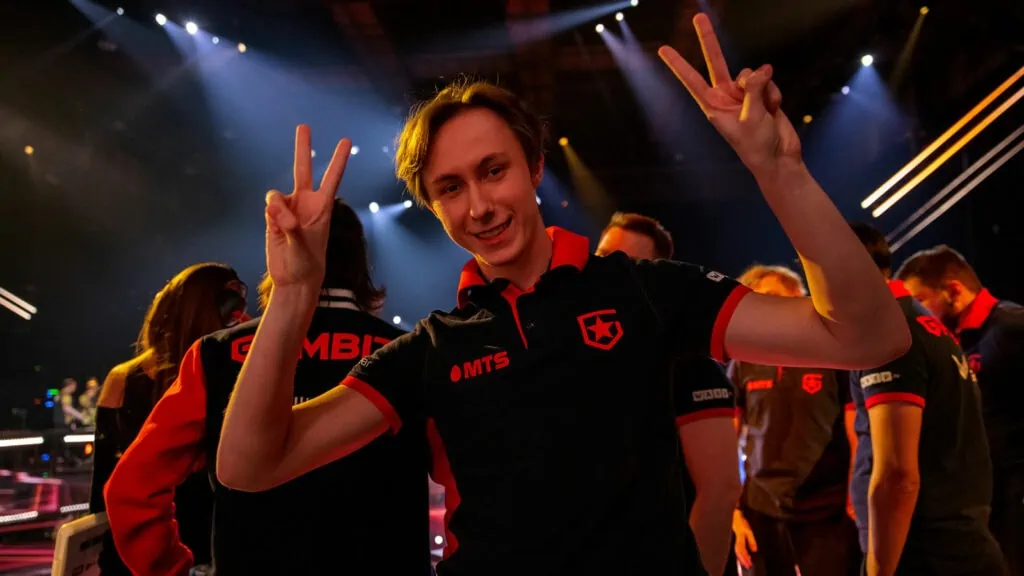 Jake "Boaster" Howlett
Nikita "Derke" Sirmitev
Emir "Alfajer" Beder
Leo "Leo" Jannesson
Timofey "Chronicle" Khromov
Jacob "mini" Harris (coach)
Fnatic will be the team to beat in the EMEA league at the start of the season.
The organization rounded out its roster with former Gambit Esports star Chronicle as its fifth player, bolstering its ranks with one of the most flexible players in the game.
The 20-year-old star will be playing alongside the primary fragger Derke and up-and-comer Alfajer. Under the leadership of Boaster and mini, along with the addition of Leo from Guild Esports, Fnatic put together a formidable squad that could match their championship aspirations.
---
Team Liquid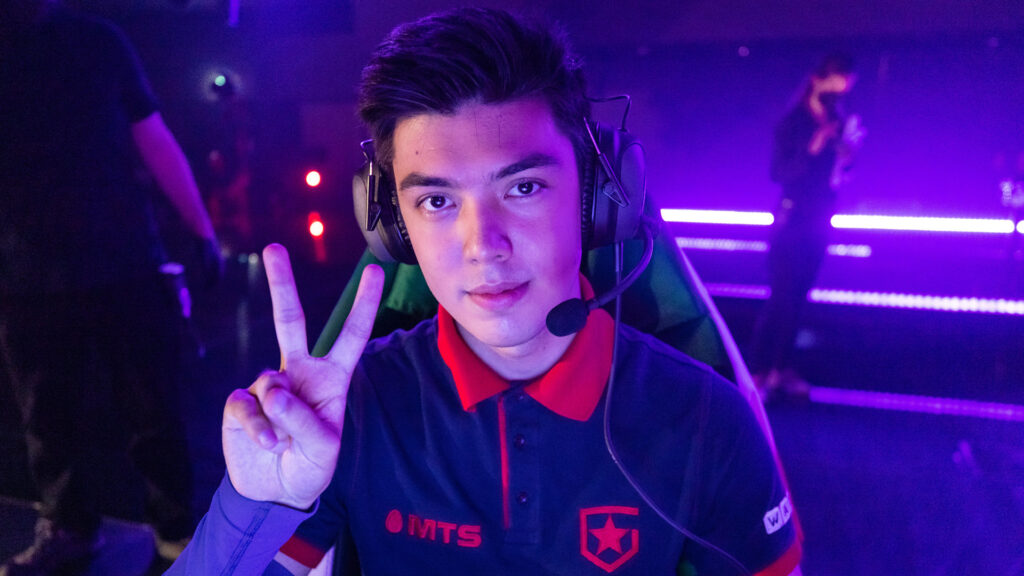 Dom "soulcas" Sulcas
Elias "Jamppi" Olkkonen
Dmitriy "dimasick" Matvienko
Igor "Redgar" Vlasov
Ayaz "nAts" Akhmetshin
Saif "Sayf" Jibraeel
Emil "eMIL" Sandgren (coach)
Team Liquid scored big during the offseason, signing former Gambit Esports players nAts and Redgar. The M3 Champions stars were brought in to replace brothers ScreaM and Nivera who moved to French organization Karmine Corp.
The organization also picked up Guild Esports' Jett and Chamber player Sayf who will move into Liquid's main roster after Dmitriy "dimasick" Matvienko was benched following the team's 7th-8th place exit at Valorant Champions 2022.
Liquid's new trio makes them a tough matchup against any team in the world. Under the Gambit banner, nAts and Redgar won Masters Berlin 2021 and placed second at Champions last year.
Sayf has also done well during his international debut at Masters Copenhagen, finishing second on the leaderboard in terms of K/D and Average Combat Score (ACS).
---
Natus Vincere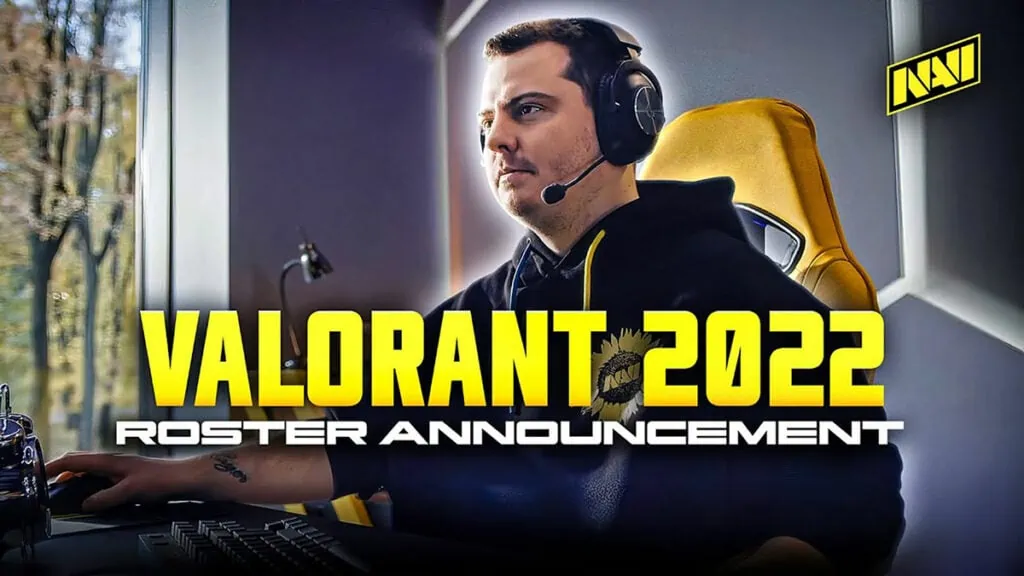 Kyrylo "ANGE1" Karasov
Andrey "Shao" Kiprsky
Pontus "Zyppan" Eek
Dmitry "SUYGETSU" Ilyushin
Mehmet "cNed" İpek
Erik "d00mbr0s" Sandgren (coach)
Natus Vincere immediately became a top contender after the Ukranian organization welcomed the majority of the former FunPlus Phoenix roster. ANGE1 led FPX to international success in 2022, winning Masters Copenhagen during their first international outing, along with placing fourth at Valorant Champions 2022.
A missing piece NAVI wasn't able to acquire was Ardis "ardiis" Svarenieks, who decided to move to the Americas region to join NRG Esports. NAVIi did find an alternative, signing Valorant Champions 2021 winner cNed to round out their roster.
The organization's new signings represent a commitment to success for NAVI. If the team can surpass expectations, they might be able to reach the same level of excellence as its CS:GO roster.
---
Team Heretics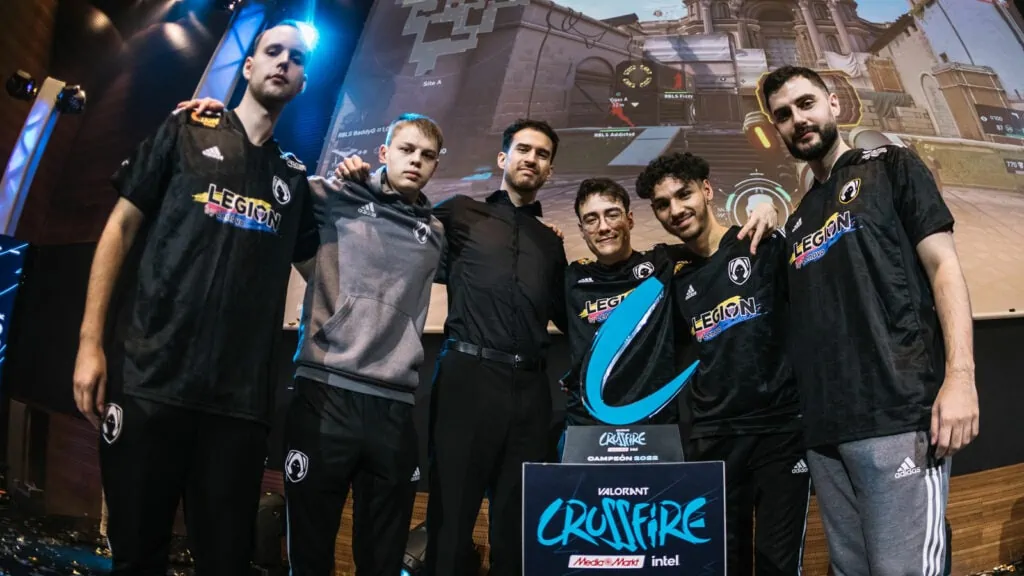 Ričardas "Boo" Lukaševičius
Aleksander "zeek" Zygmunt
Wassim "keloqz" Cista
Auni "AvovA" Chahade
Óscar "mixwell" Colocho
Neil "neilzinho" Finlay (coach)
Brandon "weber" Weber (coach)
Team Heretics decided to have a small-scale G2 Esports reunion when they signed mixwell and AvovA during the offseason. The two newcomers will reunite with their former teammate keloqz, G2's former Jett main who was transferred to Heretics early into the VCT 2022 season.
Rounding out the team's 5-man roster are Boo, OG LDN UTD's former in-game leader, and zeek, a Valorant Champions 2021 winner with Acend.
Heretics have built a roster that could become the dark horse team in the EMEA league. Mixwell, keloqz, AvovA, and zeek have the skills to compete against the best in the world, which they've shown through various international tournament runs.
---
Karmine Corp
Alexis "Newzera" Humbert
Ryad "Shin" Ensaad
Alexandre "xms" Forté
Nabil "Nivera" Benrlitom
Adil "ScreaM" Benrlitom
Arthur "pm" Guillermet (coach)
Ahmed "ZE1SH" El Sheikh (coach)
Karmine Corp will field a French-speaking roster with former Team Liquid players ScreaM and Nivera teaming up with French players Shin, Newzera, and xms.
The Benrlitom brothers have played for different French rosters throughout their careers. ScreaM was one of the most famous CS:GO players during his time with VeryGames and Titan. Meanwhile, his younger brother Nivera last played for Team Vitality's CS:GO roster before he moved to Valorant.
Karmine Corp has put together a mix of players who are hungry for international success. Shin, Newzera, and xms could show they're ready for the big league after competing in various French Valorant tournaments in 2022.
ScreaM and Nivera could even speed up their development as players by sharing their experience in Masters and Champions tournaments.
---
Team Vitality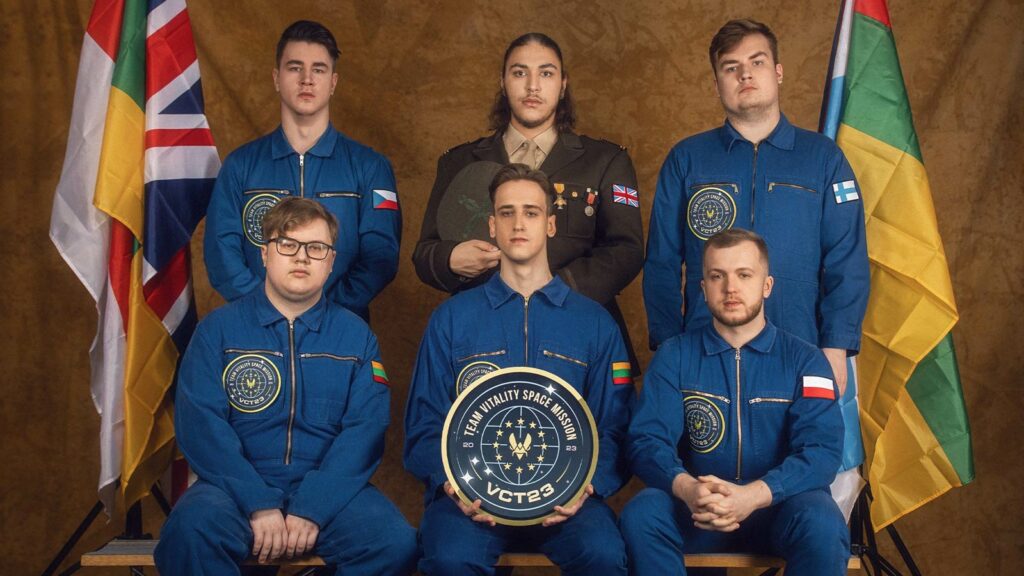 Karel "Twisten" Ašenbrener
Tomas "Destrian" Linikas
Michał "MOLSI" Łącki
Jokūbas "ceNder" Labutis
Santeri "BONECOLD" Sassi
Salah "Salah" Barakat (coach)
Harry "Gorilla" Mepham (coach)
Team Vitality has high hopes for its Valorant roster, with its players wearing space suits in the organization's announcement on Twitter.
The French organization picked up former OG LDN UTD duo MOLSI and Destrian, along with Twisten that completed their roster for the next VCT season. The trio will play alongside ceNder and Valorant Champions 2021 winner BONECOLD.
Vitality has put together a lineup of players from different parts of the EMEA region. The team hopes that their mixed lineup can help propel them over the newer teams in the league next year.
---
Giants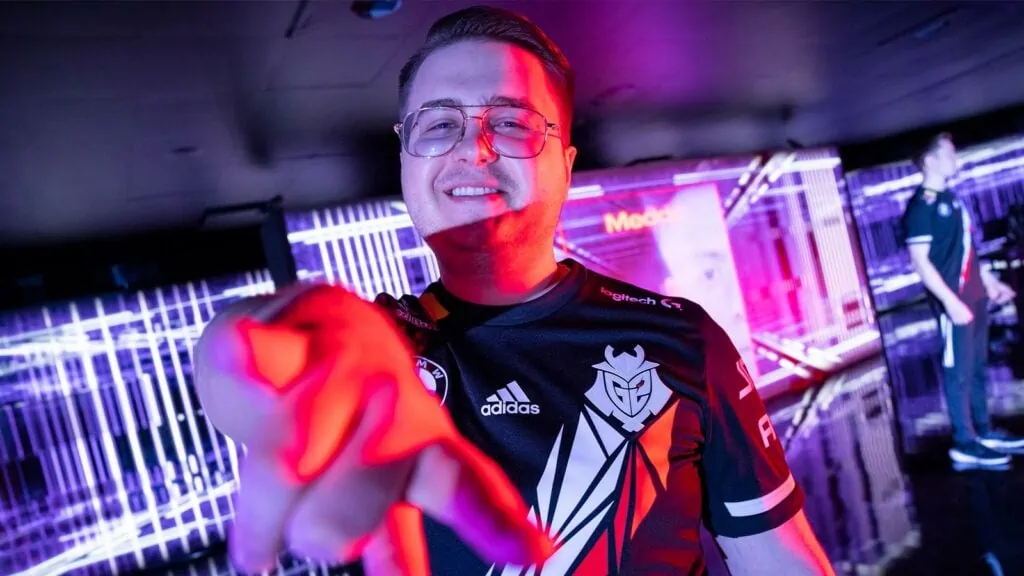 Žygimantas "nukkye" Chmieliauskas
Kirill "Cloud" Nehozhin
Emir "rhyme" Muminovic
Aaro "hoody" Peltokangas
Adolfo "Fit1nho" Gallego
Batuhan "russ" Malgaç
Daniil "pipsoN" Meshcheryakov (coach)
Giants finished their roster rebuild by picking up various free agents from the EMEA region. The organization picked up former G2 players nukkye and hoody, along ex-NAVI member Cloud, and past Gen.G Esports player rhyme.
The team's newcomers will join Giant's long-standing Spanish player Fit1nho to round out the roster. Helping the team from the sidelines is pipsoN, the former coach of G2's Valorant roster.
Similar to the other teams competing in the EMEA league, Giants is looking at nukkye and hoody to bring in their wealth of international LAN experience to the roster.
---
FUT Esports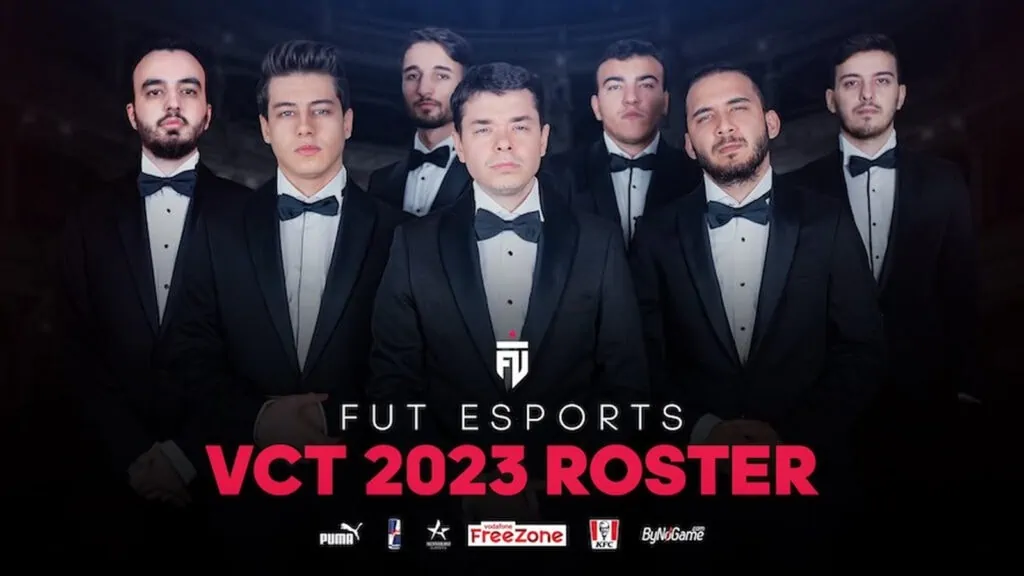 Ata "ATA KAPTAN" Tan
Buğra "mojj" Kiraz
Furkan "MrFaliN" Yeğen
Serhat "Muj" Yüksel
Doğukan "qRaxs" Balaban
Konur "qw1" Şahin
Eray "GAIS" Sarıkaya (coach)
Instead of picking up multiple free agents during the offseason, the Turkish organization decided to retain its players with mojj, MrFaliN, Muj, qRax, and qw1 all returning to play under the FUT Esports banner.
The Turkish squad is looking to continue its momentum after their VLR Regional League Finals win three months ago. FUT Esports bested the top teams from various VLR and defeated Team Vitality 3-2 in the grand final.
The win proved they're ready for the next level of competition, and it seems they're prepared for the challenge.
---
BBL Esports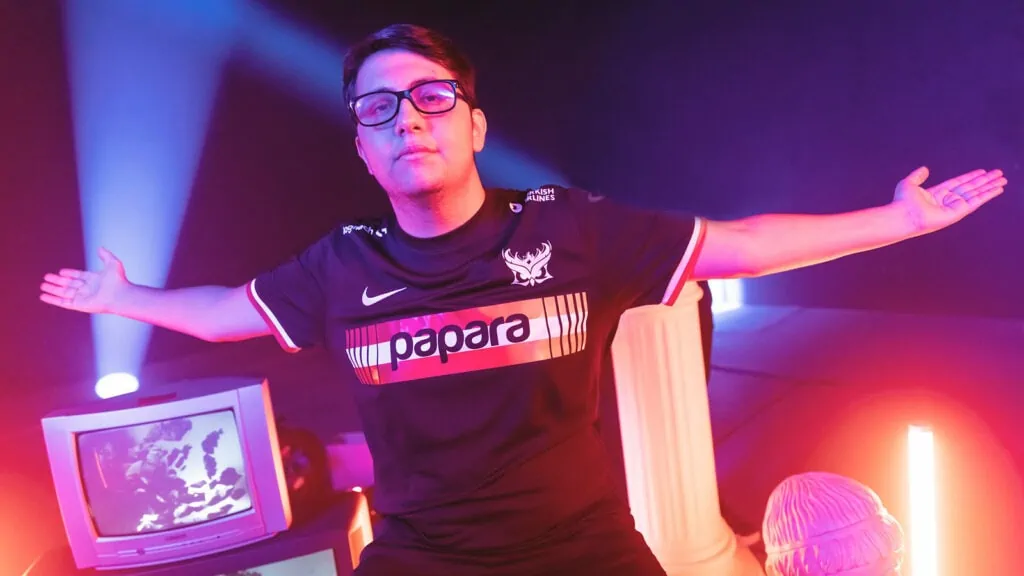 Ali "AsLanM4shadoW" Balta
Doğukan "QutionerX" Dural
Mehmet "Turko" Özen
Eren "Brave" Kasırga
Efe "Elite" Teber
Berke "Vlad" Kantürk (coach)
BBL Esports is another all-Turkish team that has competed alongside FUT Esports and SuperMassive Blaze. The Turkish organization welcomed two newcomers last month in Brave and Elite while retaining AsLanM4shadoW, QutionerX, and Turko.
Like FUT Esports, BBL is another squad looking to prove itself against the top teams in the EMEA league. The player to watch out for is AsLanM4shadoW, the team's long-standing all-around player who led BBL to win First Strike Turkey in 2020.
---
Koi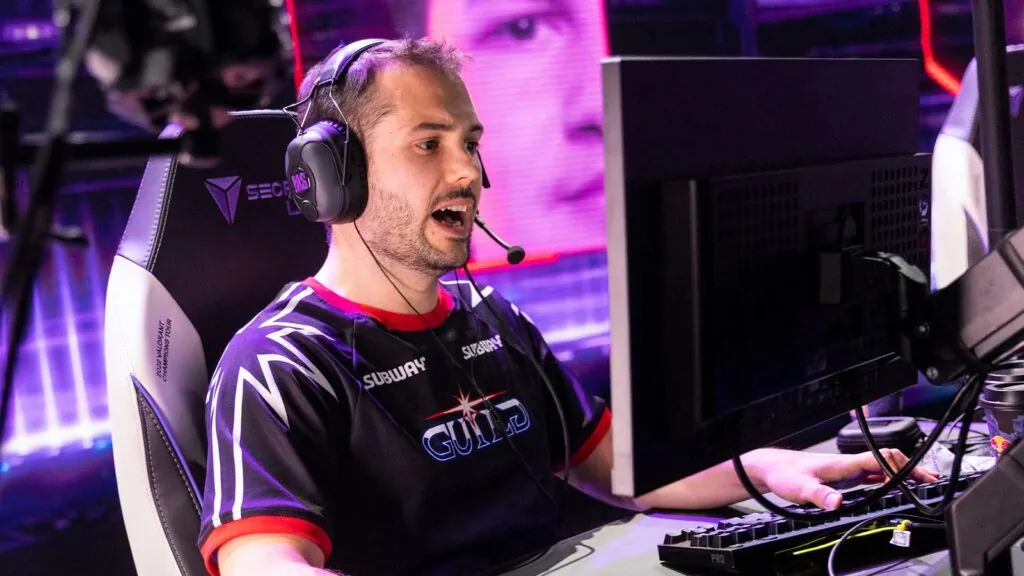 Ramses "Famsii" Koivukangas
Alex "goked" Kie
Berkant "Wolfen" Joshkun
Nikita "trexx" Cherednichenko
Bogdan "Sheydos" Naumov
Jose Luis "koldamenta" Aranguren Herrero
André "BARBARR" Möller (coach)
KOI have announced the signings of former Guild Esports players trexx and koldamenta, ex-M3 Champions member Sheydos, and Case Esports player Wolfen. According to the Global Contract Database, Wolfen's teammate from Case, goked, will be joining as well.
The team is expected to be led by former Guild Esports coach BARBARR. On paper, Koi's yet-to-be-announced Valorant roster features a team with international experience. Sheydos was a member of the Gambit Esports roster that won Masters Berlin. Meanwhile, koldamenta, trexx, and BARBARR showed they could beat top-tier teams when they defeated OpTic Gaming 2-0 in their opening Masters Copenhagen match.
READ MORE: Brothers ScreaM and Nivera are leaving Team Liquid