The VCT 2023 season is about to begin a new era for Valorant esports.
The three international leagues represent the top level for professional teams and players, which directly lead to the global stage like Masters and Champions.
Each league has 10 carefully selected partnered organizations, all of whom have been busy during the offseason building their rosters.
Here's a look at the full roster of every team competing in the Americas league in 2023.
---
---
Full roster of all 10 teams in the VCT 2023 Americas league
Sentinels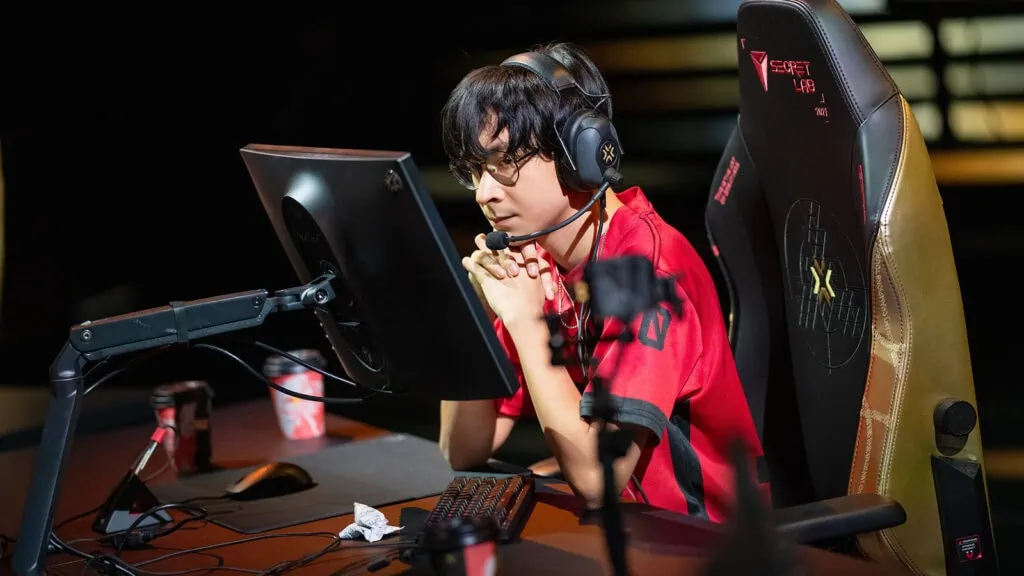 Tyson "TenZ" Ngo
Zachary "zekken" Patrone
Gustavo "Sacy" Rossi
Bryan "pANcada" Luna
Rory "dephh" Jackson
Hunter "SicK" Mims
Don "Syyko" Muir (coach)
Adam "kaplan" Kaplan (coach)
After dominating the early days of Valorant and winning the inaugural international LAN event at Masters Reykjavik, Sentinels has had a rather lackluster 2022 season.
To no one's surprise, the team was overhauled during the offseason, with only TenZ and SicK remaining.
New coaches Syyko and kaplan spearheaded the rebuild, signing XSET's young gun zekken and in-game leader dephh.
At the same time, Sentinels also picked up Valorant Champions 2022 winners Sacy and pancada, bolstering its roster with Brazilian talent.
All eyes will be watching Sentinels in the VCT 2023 season. Can their rebuild around star player TenZ take them back to the top of the Valorant world?
---
NRG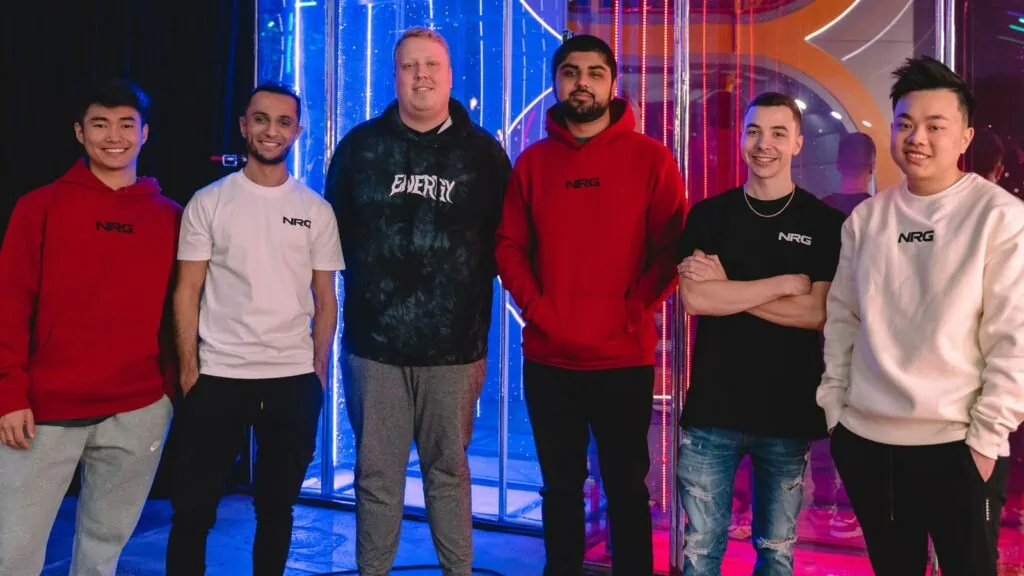 Sam "s0m" Oh
Pujan "FNS" Mehta
Austin "crashies" Roberts
Victor "Victor" Wong
Ardis "ardiis" Svarenieks
Zander "thwifo" Kim
Chet "Chet" Singh (coach)
NRG Esports is another organization that overhauled its Valorant roster in the offseason.
The team brought on board FNS, Victor, crashies, and coach Chet, four members of the OpTic Gaming roster that dominated much of the VCT 2022 season.
To replace Jaccob "yay" Whiteaker, the OpTic core brought on ardiis, one of the stars of the FunPlus Phoenix roster that won Masters Copenhagen.
The team's influx of talent is expected to turn NRG's Valorant roster from a middle-of-the-pack squad into one of the best teams in the world.
---
Cloud9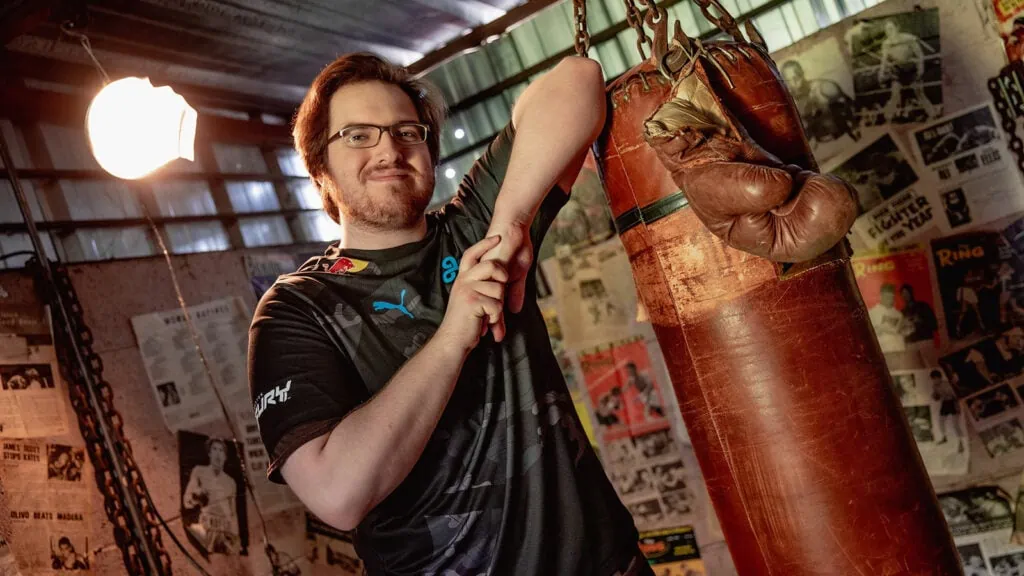 Nathan "leaf" Orf
Erick "Xeppaa" Bach
Anthony "vanity" Malaspina
Jordan "Zellsis" Montemurro
Jaccob "yay" Whiteaker
Mateja "qpert" Mijović
Matthew "mCe" Elmore (coach)
The Americas league would be wise to be wary of Cloud9. Despite a tepid year that followed a red-hot start, they are once again looking like the team to beat in the VCT 2023 season. 
C9 picked up the biggest prize of the offseason in OpTic Gaming's yay, arguably the best and most consistent Valorant player in the world, dominating the international stage in most statistics.
The team also signed former Sentinels and Version1 star Zellsis. The two newcomers are a powerhouse duo that represent a significant firepower upgrade for C9.
The team added mCe as well, the former head coach of The Guard. Under his leadership, The Guard went from being an unknown Tier 2 team to winning VCT NA Stage 1 Challengers, testament to his ability to develop talent.
---
100 Thieves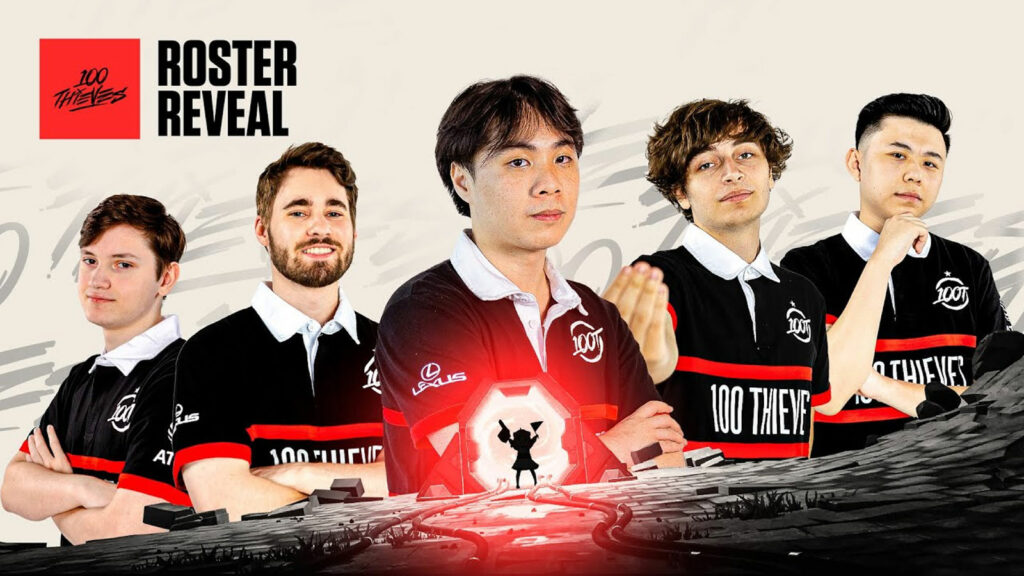 Peter "Asuna" Mazuryk
Derrek "Derrek" Ha
Brenden "stellar" McGrath
Sean "bang" Bezerra
Matthew "Cryocells" Panganiban
Michael "Mikes" Hockom (coach)
James "jamezirl" Macaulay (coach)
Even though 100 Thieves only signed one new player to their Valorant roster, the move shouldn't go overlooked. XSET star Cryocells gives 100T more firepower for the upcoming season — and the lethal Operator user they have always been looking for.
Cryocells is one of the best Jett and Chamber players in North America. He led his team in most statistics throughout the VCT NA Stage 1 and 2 Challengers competitions, on top of impressive performances at Valorant Champions 2022, where XSET finished in 5th-6th place.
100T's CEO Matthew "Nadeshot" Haag even said in his stream that Cryocells was a better choice for the team moving forward, compared to yay.
---
Evil Geniuses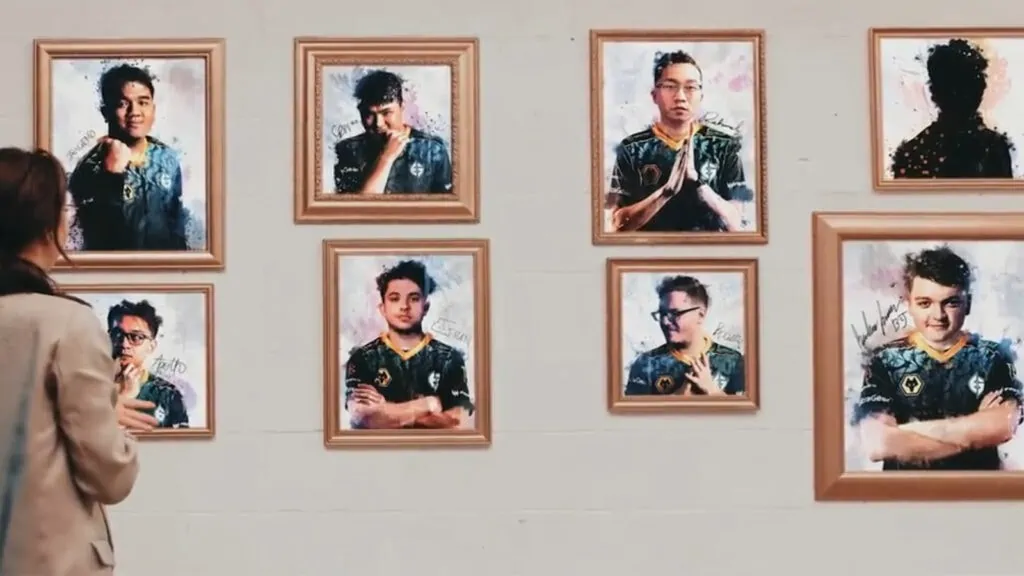 Kelden "Boostio" Pupello
Jeffrey "Reformed" Lu
Alexander "jawgemo" Mor
Corbin "C0M" Lee
Vincent "Apotheon" Le
Ethan "Ethan" Arnold
Brendan "BcJ" Jensen
Christine "potter" Chi (coach)
Jimmy "LiN" Li (coach)
Evil Geniuses is the only organization that decided to retain all five of its players for the Americas league.
However, they did not miss the opportunity to bolster their team with some international experience, signing ex-NRG player Ethan and former XSET member BcJ.
According to the team's coach potter, EG's 7-man roster is just the beginning of what will eventually be a 10-man squad in the near future.
Only time will tell if EG's strength-in-numbers strategy will get them far in the VCT 2023 season.
---
LOUD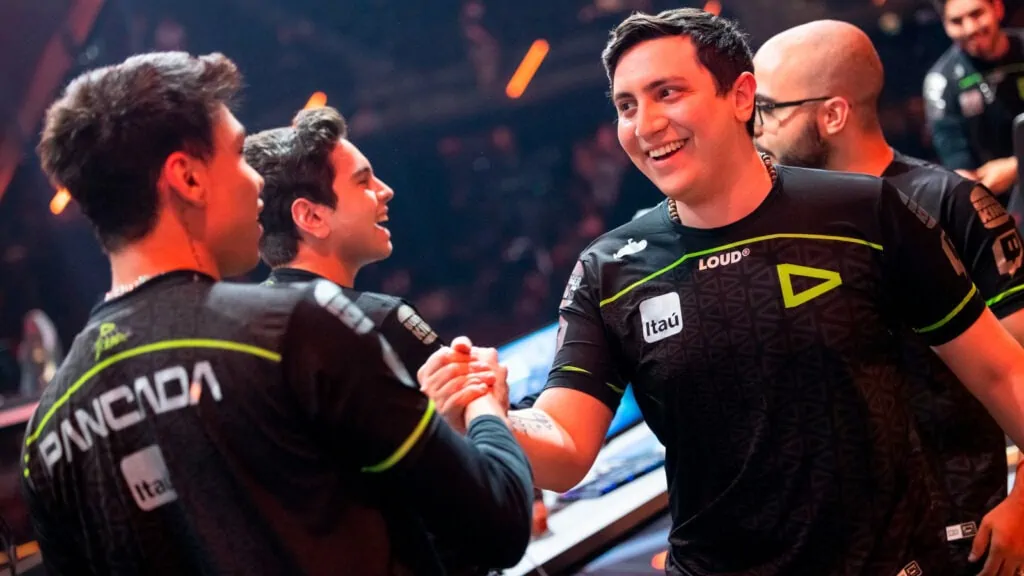 Erick "aspas" Santos
Felipe "Less" Basso
Matias "Saadhak" Delipetro
Cauan "cauanzin" Pereira
Arthur "tuyz" Vieira
Daniel "fRoD" Montaner
Jordan "stk" Nunes (coach)
LOUD's Valorant Champions 2022-winning roster went through hefty changes in the offseason, with the departure of Sacy, pANcada, and coach Matheus "bzkA" Tarasconi.
According to the VCT global contract database, LOUD will add cauanzin and tuzy to its roster for the upcoming season. The two expected newcomers have had regional experience playing in the VCT Brazil Challengers tournaments.
Cauanzin last played for Ninjas in Pyjamas, while tuzy was part of TBK Esports' roster until he was released on November 11.
The team will have an uphill battle ahead of it to reach the same heights, after losing key members in the offseason. However, with Saadhak, aspas, and less still on the team, few will be writing LOUD off.
---
KRÜ Esports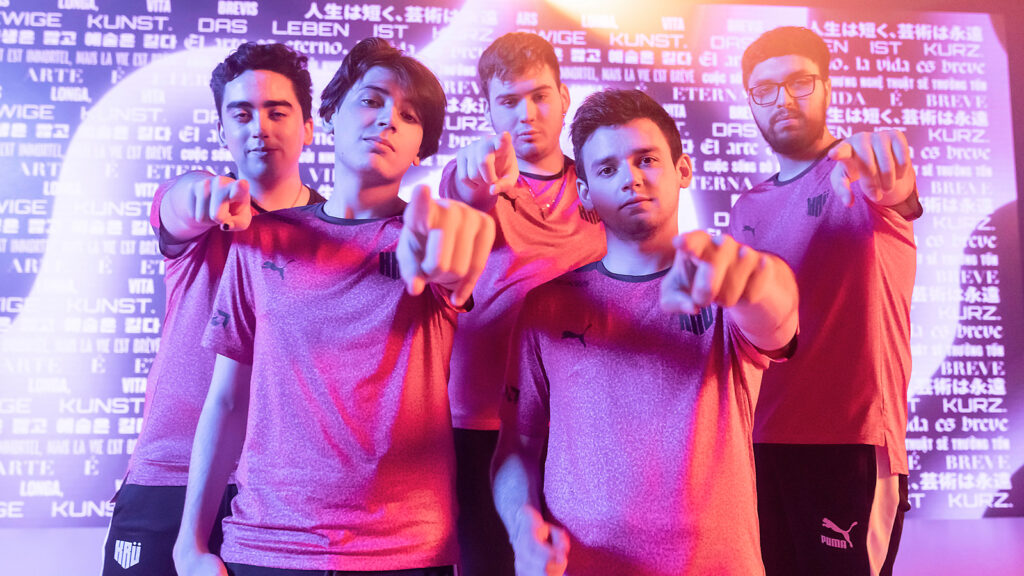 Nicolas "Klaus" Ferrari
Juan Pablo "NagZ" Lopez Miranda
Marco "Melser" Amaro
Alexandre "xand" Zizi
Santiago "Daveeys" Ruiz
Carlos "axeddy" Galvão
Leandro "Leazo" Liset (coach)
Alan "ddx" Salvati (coach)
The Argentinian esports organization will have a new-look roster in the upcoming season. Two weeks after KRÜ Esports' 9th-12th place finish at Valorant Champions 2022, the organization parted ways with Joaquín Ignacio "delz1k" Espinoza Soto, Angelo "keznit" Mori, and Roberto "Mazino" Bugueño.
New additions xand, Daveeys, Melser, and axeddy will have a long legacy to live up to on the organization that has been the only one to attend every single international Valorant LAN.
---
Leviatán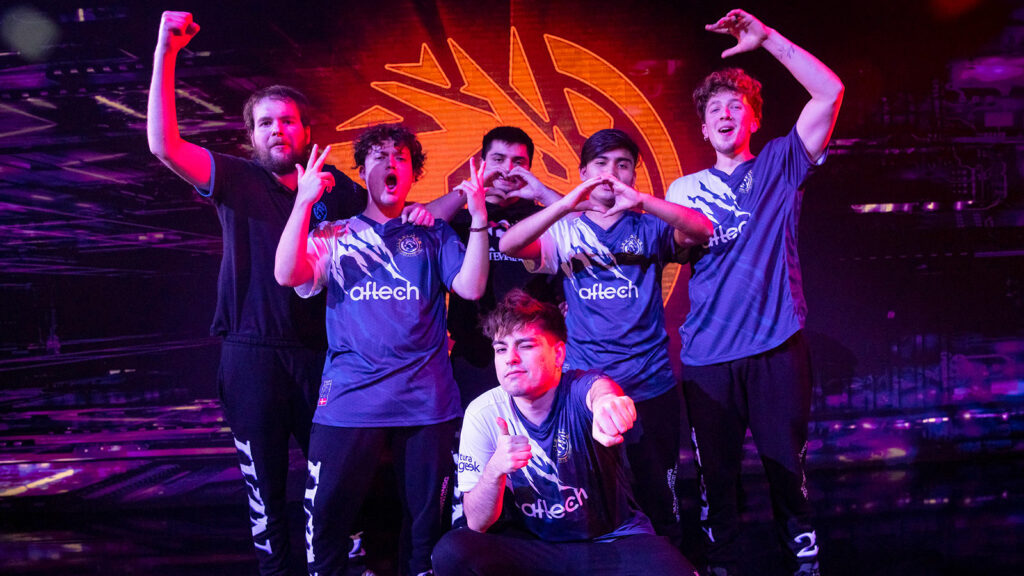 Vicente "Tacolilla" Compagnon
Fabian "Shyy" Usnayo
Agustin "Nozwerr" Ibarra
Roberto "Mazino" Bugueño
Francisco "kiNgg" Aravena
Angelo "keznit" Mori
Rodrigo "Onur" Dalmagro (coach)
KRÜ Esports' loss was Leviatán's gain during the offseason. The team acquired keznit and Mazino, two of KRÜ's top performers last year.
The team also picked up Nowzerr, FURIA Esports' flex controller and initiator player from the previous VCT season.
The team had strong performances last year, finishing 5th-6th at Masters Copenhagen, and then 7th-8th at Valorant Champions 2022. Leviatán will be hoping to outdo itself next year, especially with its newfound depth of talent.
---
FURIA Esports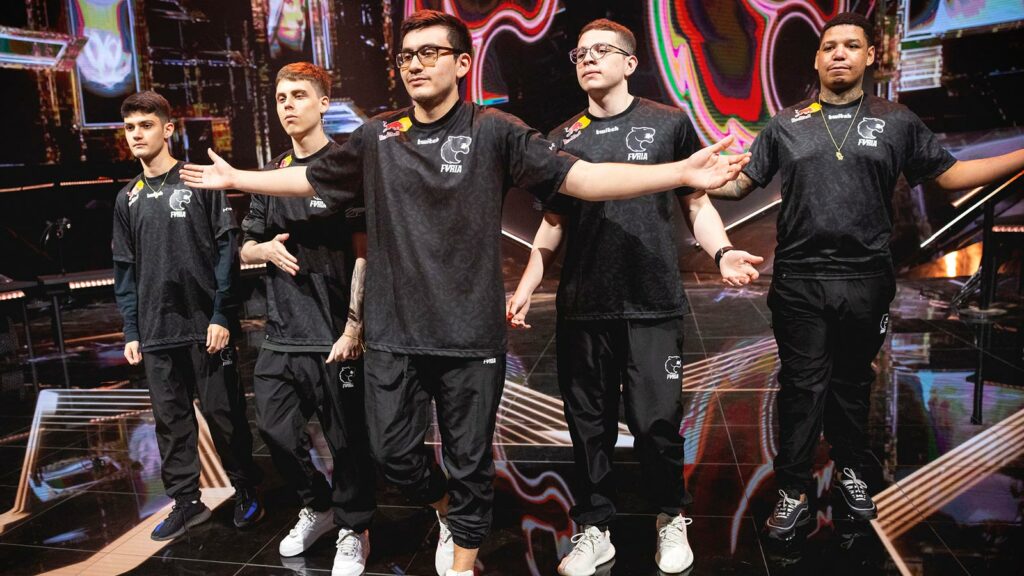 Douglas "dgzin" Silva
Khalil "Khalil" Schmidt
Vitor "kon4n" Hugo
Matheus "mazin" Araújo
Leonardo "mwzera" Serrati
Gabriel "qck" Lima
Carlos "Carlão" Mohn (coach)
Like 100 Thieves, FURIA Esports is looking to develop its young squad, with the organization retaining four of its players for the Americas league.
FURIA's biggest signing is mwzera, Vivo Keyd's duelist and sentinel main. The player has been consistently hyped as a superstar in the making, and he may finally have the opportunity to test himself regularly against top-flight competition.
According to the global contract database, the team's other addition is kon4n, TBK Esports' flex player who has filled multiple roles in his career.
The team's 7-man roster gives them greater flexibility in each position. And with all teams looking to find their footing at the start of the season, FURIA could become a dark horse in the Americas league.
---
MIBR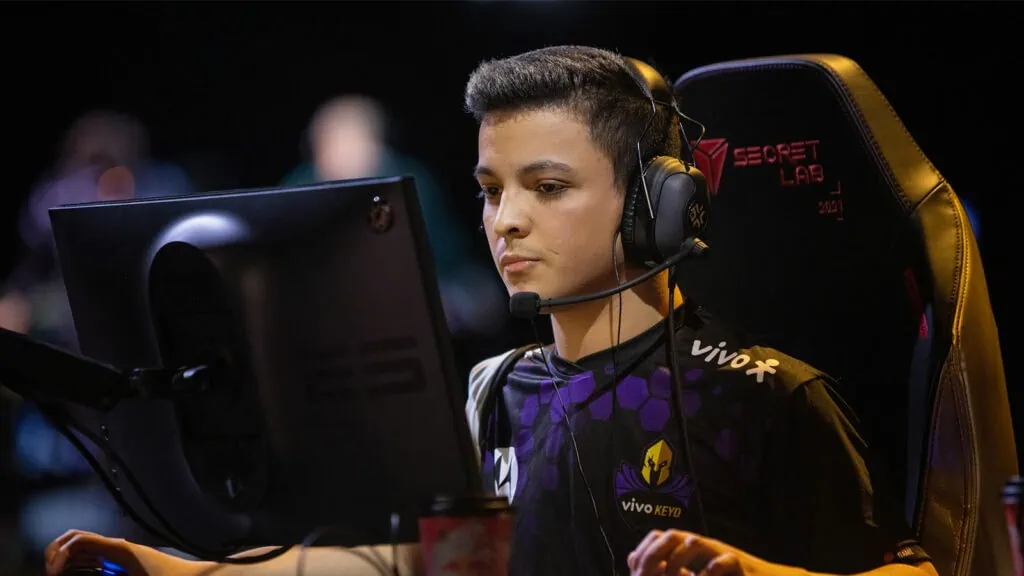 André "Txozin" Saidel
Matheus "rgim" Bonilla
Murillo "murizzz" Tuchtenhagen
João "jzz" Pedro
Olavo "heat" Marcelo
Leandro "frz" Gomes
Matheus "bzkA" Tarasconi (coach)
At the time of writing, MIBR has yet to announce its Valorant roster for next season. However, the organization's 6-man roster was revealed in the global contract database.
The most notable name listed under MIBR's team was bzkA, the coach that helped LOUD win Valorant Champions 2022.
And with talented young guns like heat and frz, bzkA could end up leading another group of Brazilian players to international success.
READ MORE: Yay's buyout was equal to that of these three OpTic players combined, says FNS