Valorant Mobile may be closer than we think. Leaked images have surfaced from an early playtest in China, according to mobile gaming leaker Danny Intel.
The images show the home screen, loading screen artwork, in-game user interface, game lobby, and agent selection screen.
The UI is entirely in Mandarin, but the overall design language is unsurprisingly very similar to Valorant's PC version.
---
---
Valorant Mobile leak shows the game in early stages of testing
The in-game UI shows Jett holding a Classic during the Buy Phase of the round on Ascent. The attacker spawn area looks identical to its PC counterpart, but it's not clear whether there are tweaks to other parts of the map.
A directional joystick and primary fire button sit on the left-hand side of the screen. Agent abilities take up the upper right side of the interface, complete with buttons to access Jett's Blade Storm ultimate and Updraft, Tailwind, and Cloudburst abilities.
A second primary fire button is found on the right as well, surrounded by smaller buttons for jumping, crouching, reloading, and what is presumably walking.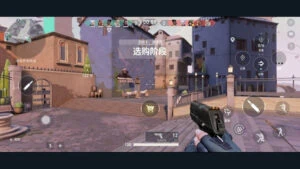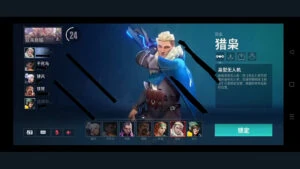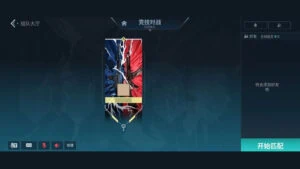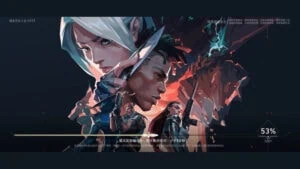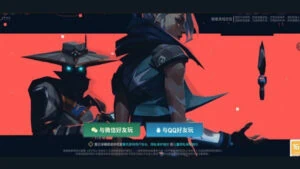 From the looks of it, players should be able to hold down the crouch or walk buttons with their right thumb, and still fire their gun with their left.
What's interesting is that Riot appears to have retained the Classic's alternate fire mode as well, indicated by the icon that shows a burst of three bullets next to the weapon model.
The agent select screen shows Sova, Phoenix, Jett, Breach, Killjoy, and Reyna, while Cypher and Brimstone are depicted in the home and loading screens.
While the other agents could very well be hidden behind a scrollable selection bar, Valorant Mobile could also be debuting with a more limited cast of characters, similar to Rainbow Six Mobile.
On top of that, the home screen shows options to connect with friends on messaging platforms WeChat and QQ. Riot Games is owned entirely by Chinese conglomerate Tencent, the developer of both apps.
Riot Games has not announced a release date for Valorant Mobile, but mobile players can take heart in knowing that development seems to be well underway. As there are no official images released yet, the game could still look very different at launch.
READ MORE: 3 must-watch matches in VCT Stage 1 Masters Reykjavik 2022