Having trouble figuring out which Yoru is the real one? Since the rework went live in patch 4.04, Valorant players have had to think twice when they see the Japanese duelist coming toward them.
The good news is that there are ways to counter that pesky Yoru Fakeout using specific agent abilities. These abilities can help you identify whether the blue-haired man running at you is a Yoru clone or an opponent trying to trick you.
---
5 agent abilities to counter a Yoru Fakeout and identify his clone
One of the worst experiences in Valorant is getting tricked by a Yoru Fakeout. If you choose to ignore it, you could wind up in someone's next Valorant highlight reel. On the flip side, shooting it could blind you and even nearby teammates, which could give your opponents a big opening in the round.
---
5. Reyna's Empress ultimate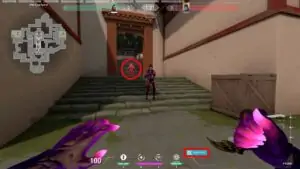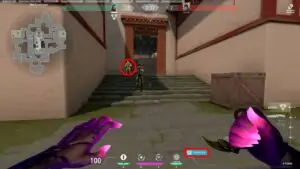 TikTok user sydoniii has discovered a sure-fire way to tell the real Yoru apart from his clone – all you have to do is activate Reyna's Empress. When Reyna is in her ultimate, her opponents' character models will glow brightly. However, a Yoru decoy will not light up in the same way as enemy agents, allowing you to easily tell the two apart.
This trick works regardless of what you set your enemy highlight color to. In the pictures above, the Yoru clone is standing in the front, while the real Yoru is circled in red in the back.
---
4. Skye's Seekers ultimate
Skye's Seekers ultimate always glides toward the three closest opponents and is a very effective way of creating space for you and your teammates. As an added bonus, it doesn't appear to register Yoru's decoy as an enemy agent and will not home in toward it.
This means that if you see a suspicious Yoru up ahead, you can simply activate her ultimate to identify whether or not it's the real deal.
Valorant's nature-loving Aussie can also use her Trailblazer to weed out a Yoru Fakeout. If Skye's Tasmanian Tiger is able to pass through the Yoru you're up against, which means it also cannot be concussed by her four-legged scout, then it's a clone.
---
---
3. KAY/O's ZERO/POINT knife
Yoru really can't catch a break against Valorant's initiator agents. KAY/O's ZERO/POINT knife can also counter the Japanese trickster. Just throw the knife at the suspected decoy, and if nothing is detected, you'll know for sure that it's a Yoru Fakeout.
Players must be careful when using this counter, however, since the real Yoru usually isn't far behind his decoy. You'll also want to think carefully about using the suppression knife just to identify a possible Fakeout.
---
2. Sova's Recon Bolt
Sova's dart really does see all. Not only does it reveal enemy agents, it can also discern between Yoru and his clone. The clone will not be detected by the dart, so you know for sure which Yoru is the real one. And if you aren't playing Sova, just make sure to check your mini-map.
Another counter to the Yoru clone is Sova's Owl Drone. The drone will pass through Yoru's character model if it is a decoy, which is a handy way of telling whether he's the real deal.
---
1. Any type of flash ability
When in doubt, flash it out! Perhaps the simplest and most practical way to spot a Yoru Fakeout is to attempt to blind it with flash utility. If the flash indicator doesn't display on the character, then you know without a doubt it's a fake.
There are currently seven flash abilities in Valorant that can help you identify a fake Yoru from any distance. All you need to do is pay attention.
READ MORE: Masters Reykjavik 2022 Power Rankings: All eyes are on The Guard