The brother buff is real. Team Liquid was triumphant on Day 1 of Masters Reykajvik 2022, defeating Latin American top seed KRU Esports 2-0 in the group stage.
The European squad showcased their versatile agent pool and penchant for unconventional picks, pulling out Neon on the way to a decisive 13-5 map win on Fracture.
However, it was the brother duo of Adil "ScreaM" Benrlitom and Nabil "Nivera" Benrlitom that stole the show in Liquid's triple-overtime win on Ascent.
---
ScreaM and Nivera's clutches carry Team Liquid over the line at Masters Reykjavik 2022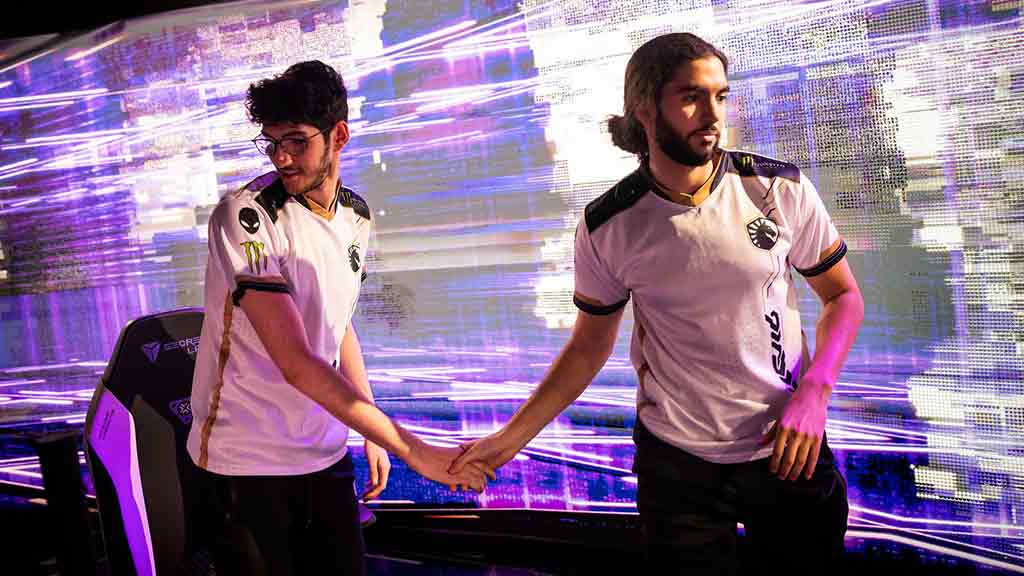 Liquid surprised fans by selecting speedster Neon on Fracture, their first map of the tournament. The European squad had so far only played the Filipino agent on Haven, picking her three times during the VCT EMEA Stage 1 Challengers.
Dom "Soulcas" Sulcas' Neon set the pace on Fracture, using her High Gear sprint to get into sites. Neon's dual Fast Lane walls also doubled as a secondary smoke that cut off KRU's vision, allowing Liquid to secure site control quickly.
Liquid's pocket Neon pick worked even better on defense, with Soulcas constantly harassing KRU's flanks and leveraging her speed to rotate quickly between sites.
---
---
On Ascent, KRU Esports looked like they might be able to tie the series after clinching a 10-7 lead. They had their own surprise pick up their sleeves as well, putting star player Angelo "keznit" Mori on Chamber for the first time in a VCT match.
Unfortunately, the Latin American squad soon found their momentum stalled by brothers ScreaM and Nivera, who stepped up when their team needed them the most.
ScreaM secured a much-needed thrifty win on Liquid's eco round, finding two entry kills with a Sheriff. He then clutched the round by winning a nail-biting 1v2 against keznit and Roberto Francisco "Mazino" Rivas Bugueño with just 7HP left.
Not to be outdone, Nivera saved his team at 12-11, pulling off an ace that forced the game to overtime. He pushed through KRU's Omen smoke on A short twice and was rewarded with two separate double-kills as KRU attempted to take control of A site.
The map eventually went Team Liquid's way as they secured a triple-overtime victory in the 30th round off the back of a well-coordinated 3v3 retake on A site.
Elias "Jamppi" Olkkonen dashed into his own Cloudburst right in front of keznit, who was holding A door, causing him to teleport away from his teammates. With just two KRU members on site, Liquid pushed together to take them out.
They then easily eliminated keznit as he made his way back into A Link, and defused the spike with just 0.58 seconds left on the clock.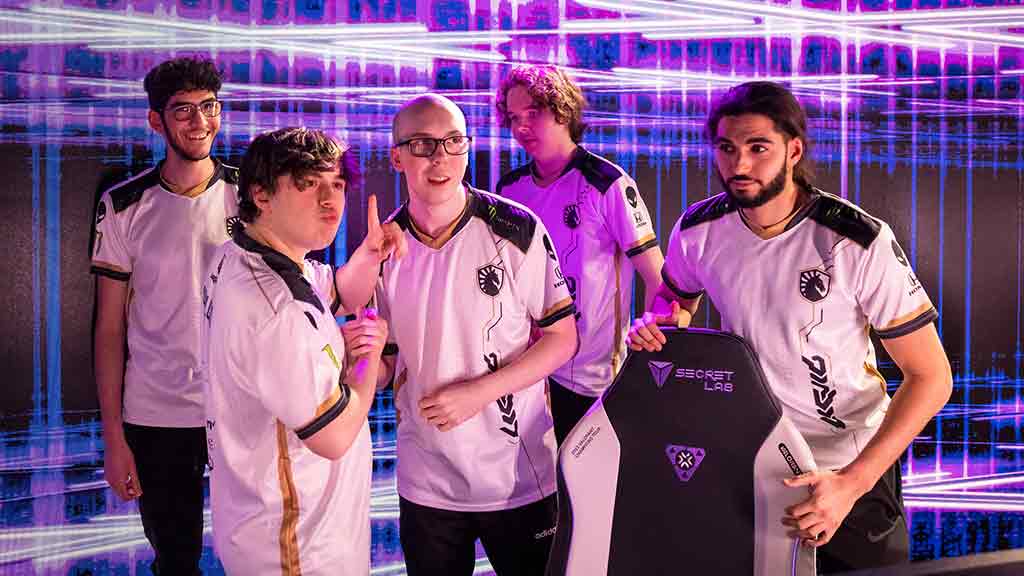 The victory advances Liquid to the winners' match of Group B where they will face XERXIA Esports, the Thai team that just marked their second upset of OpTic Gaming.
Liquid will play XERXIA on April 12 at 4:00 a.m. GMT+8 | April 11, 1:00 p.m. PDT.
You can check out the schedule for VCT Stage 1 Masters Reykjavik here. All matches will be broadcast on the official Valorant Twitch and YouTube channels.
READ MORE: OpTic Yay believes in NA's advantage: 'Chamber is underrated by other regions'