Paper Rex are fresh off a tough loss against South American squad Leviatán at Valorant Champions 2022, a series where they had been pegged as the favorites to win.
The 1-2 defeat included a close 11-13 loss on Bind, one of their strongest maps. Leviatán had clearly done their homework before the match, appearing supremely prepared for PRX's aggression at every turn, particularly on defense.
However, PRX are not in the same form they were in at Masters Copenhagen. In a post-match interview, coach Alexandre "alecks" Sallé noted several issues the team was grappling with, including constantly giving up the first kill.
---
---
Paper Rex have been losing their first duels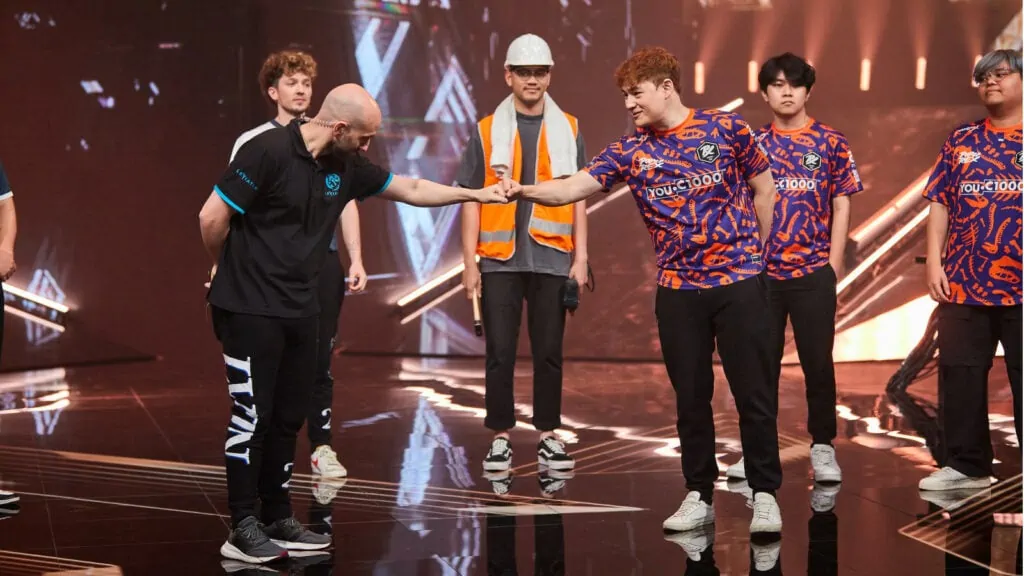 Clutch king Aaron "mindfreak" Leonhart also noted the team's shortfalls after their win against Edward Gaming. "We just felt out of practice. We aren't playing as well as we were back in Copenhagen, but the show must go on," he told Nerd Street Gamers.
While PRX generally excel at controlling the early round with their aggression, the success of that approach hinges on the team's ability to find those crucial first kills. Against both Edward Gaming and Leviatán, they've been falling short in that area.
Leviatán found seven more first kills than they did, while EDG were ahead by nine.
"We've been dropping a lot of first kills," said alecks. "We were playing so many 4v5 situations and we're not doing very well in those situations."
Jason "f0rsakeN" Susanto has also blamed the team's loss on poor aim. "Our aim wasn't as sharp, which caused several gunfights to go the other way," he told TheSpike.GG.
That's not to say that PRX were not prepared for Leviatán. "We knew they like to wait. It's the whole FPX thing again," he explained, referring to the slow and cautious style FunPlus Phoenix deployed against them at Copenhagen.
"When it gets a bit stressful, sometimes we fall back onto old habits, and that means trying to get an early kill. And that doesn't always work out."
The team's previous success may have started to weigh on them as well. "We're trying not to expect anything, but there's still a feeling that we should be doing better," he said. "That's the thing that's messing us up I think. Everybody is just trying to take the game into their own hands a little bit too much."
At the same time, teams are also a lot more prepared for PRX's players. Wang "Jinggg" Jing Jie is having a lot more trouble satcheling onto sites as Raze and "hitting people in the face," said alecks, and PRX will need to find more "creative solutions."
The team have five days to reset and iron out the kinks in their game. PRX will face their next opponent in an elimination match on September 8 at 1:00 a.m. GMT+8 | September 7, 10:00 a.m. PT | September 7, 5:00 p.m. GMT.
READ MORE: How to defend Haven's A site with Cypher like PRX Benkai