Sentinels have secured their spot at the VCT NA Stage 1 Challengers playoffs, after a 2-1 victory over an up-and-coming Rise squad this past weekend.
While many have been quick to declare the Sentinels' reign of terror over, the North American squad has shown that they have no intention of going anywhere.
Hunter "SicK" Mims was a standout player this series, leading the way for his team with a 226 Average Combat Score (ACS) and +18 K/D differential. SicK was also the only pro to play a different agent on each map, further cementing his reputation as one of the best flex players in the region.
In a post-match interview, SicK talked about what the major changes to controller agents in patch 4.04 will mean for the Valorant meta and how Sentinels expects to play around it.
---
---
The Valorant meta changes may help Sentinels, says SicK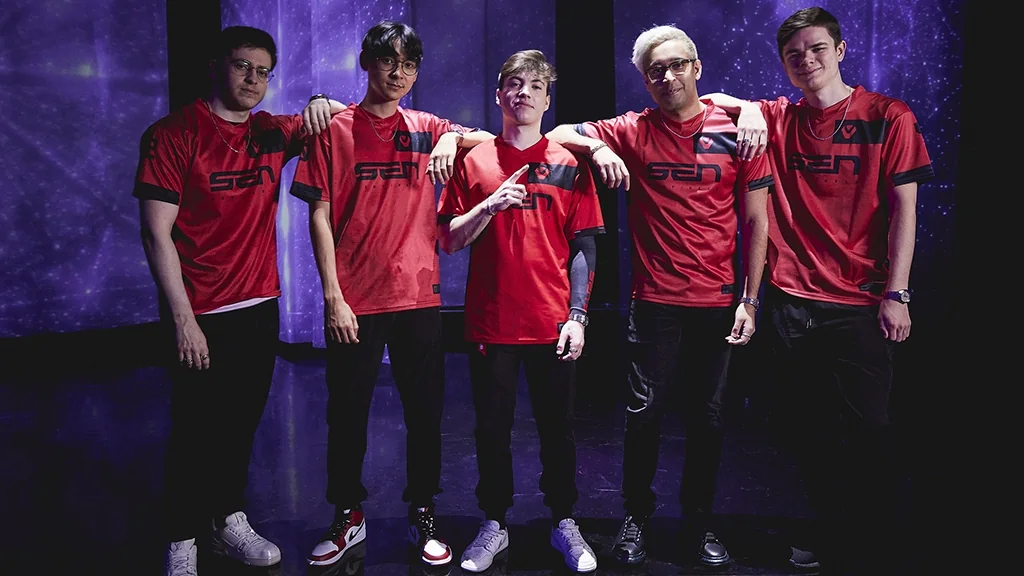 Sentinels are known for their confident playstyle, one that often relies on individual heroics rather than structured, set plays. It's for this exact reason that SicK thinks the team stands to gain from the incoming changes to the Valorant meta.
Week 5 of the VCT NA Stage 1 Challengers Group Stage will be played on Valorant patch 4.04, so we're about to see these changes on pro servers very soon. The patch introduces heavy nerfs to Astra and Viper, which had previously dominated the pro meta, and buffs Omen and Brimstone, paving the way for a wider selection of controllers.
"We like to play aggressively and rely on our aim. We do try to disrespect teams a lot," explained SicK.
"I think the meta is going to change in our favor. It's moving away from the utility-heavy, super slow pace that was dominant when Astra was meta," he added.
"I think it might help us a little bit. We'll be taking the next week to figure out what we're going to play."
Sentinels are not known for particularly novel or experimental compositions, and they've been criticized at times for being slow to adapt to the meta. However, the changes to the game's controllers could be the opening they need to reinvent themselves and show off what's possible in the new meta.
After all, Tyson "TenZ" Ngo does seem to be enjoying his time on the newly buffed Brimstone.
READ MORE: Valorant pros are losing their minds over the new Astra nerfs