Sentinels' roster rebuild has officially begun.
The North American organization has announced that former XSET coach Don "SyykoNT" Muir is joining as the team's head coach, while former Ghost Gaming coach Adam "kaplan" Kaplan will be the roster's strategic coach.
The team also decided to part ways with Shane "Rawkus" Flaherty, who has been with the team since May this year. Rawkus was also brought in for the team's Valorant Champions 2021 run late last year.
The 28-year-old is now looking for new opportunities on a franchised team or one competing in the Challengers league.
---
---
Sentinels kickstart roster rebuild with coaches SyykoNT and kaplan
Under the leadership of coach SyykoNT and in-game leader Rory "dephh" Jackson, XSET established itself as one of the best teams in North America, behind only OpTic Gaming. The team won the VCT NA Stage 2 Challengers, defeating OpTic 3-1 in the grand final.
XSET ended their season with a respectable top-six finish at Valorant Champions 2022, more than making up for their lackluster showing at Copenhagen.
G2 Esports were originally set to acquire the players and their coach, after securing a spot in the Americas league. But following a debacle involving CEO Carlos "ocelote" Rodríguez Santiago and controversial influencer Andrew Tate, G2's spot in the league was reportedly pulled at the last second.
XSET's entire roster was left without a new home, which meant that the team had to split up to look for individual opportunities.
Elsewhere, coach kaplan is best known for helping Ghost Gaming finish second in the VCT NA Stage 2 Challengers' group stage ahead of 100 Thieves, NRG, The Guard, and TSM. Ghost were a completely unknown quantity before then, but kaplan helped them compete with the region's best.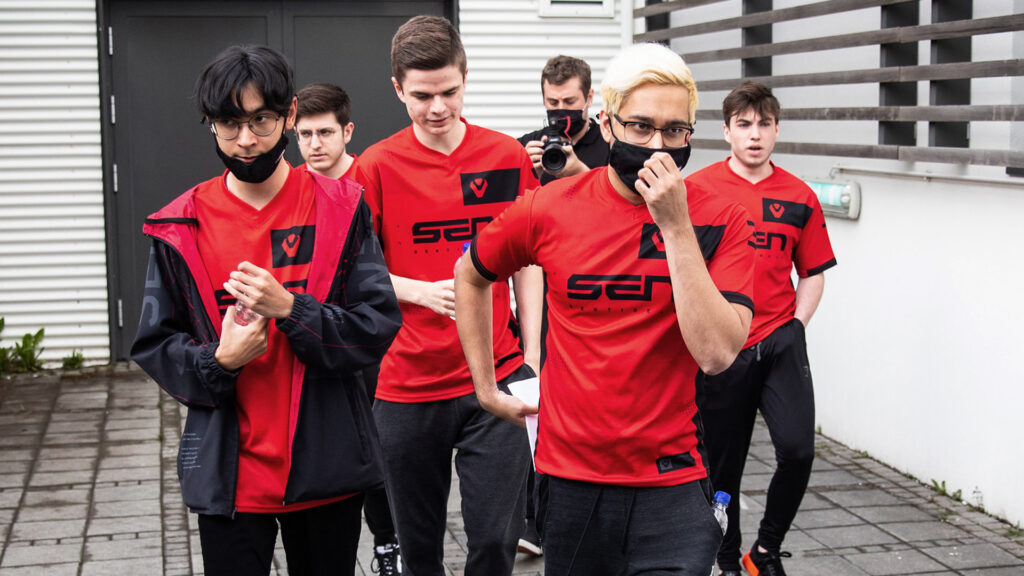 Sentinels' new coaches are now working to finalize the organization's roster for the Americas league, according to a report by Dot Esports' George Geddes.
Geddes also reported that Valorant superstar Tyson "TenZ" Ngo and Shahzeb "ShahZaM" Khan's contracts are expiring at the end of the year — and it is far from certain that they will be offered new ones.
The two could potentially be left out of Sentinels and be allowed to explore other opportunities as unrestricted free agents.
The team struggled to replicate their 2021 form all of this year, failing to even qualify for any international events. It was a long way to fall for a squad that had won Valorant's inaugural global LAN in Reykjavik 2021 and was once considered North America's best.
Sentinels will compete against Cloud9, Evil Geniuses, NRG, 100 Thieves, KRÜ Esports, FURIA, LOUD, Leviatán, and MIBR in the Americas league next year.
The new roster will make its international debut when all 30 Valorant partnered teams head to São Paulo, Brazil in February, where Riot Games is set to host its biggest VCT tournament yet.
READ MORE: NRG release four, reportedly set to sign OpTic core