Tyson "TenZ" Ngo found himself in quite the predicament in a recent 2v5 Valorant showmatch, where he had to go up against his girlfriend Kyedae "Kyedae" Shymko.
The Sentinels star player teamed up with NRG duelist Sam "s0m" Oh against a full squad of popular streamers, including Jeremy "Disguised Toast" Wang, Rachell "Valkyrae" Hofstetter, Miyoung "kKatamina" Kim, and Sykkuno, in a best-of-three match.
Even though this was just a showmatch, TenZ gave no quarter to his girlfriend's team, notching multiple aces and clutch rounds to come out on top.
---
TenZ and s0m play against Kyedae and other popular streamers in Valorant showmatch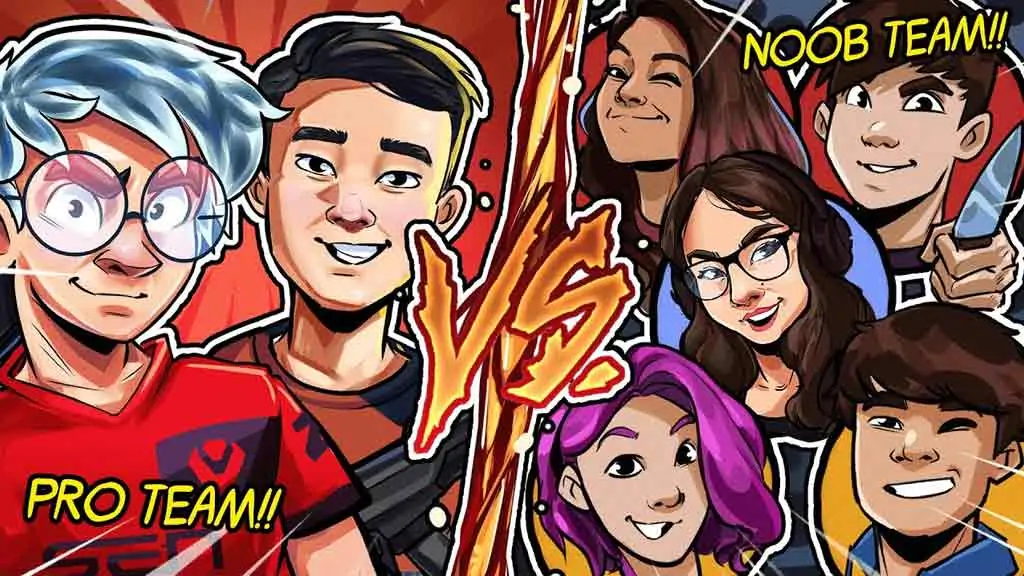 In the first game on Bind, TenZ and s0m chose Yoru and Raze respectively. Meanwhile, Kyedae's squad selected three controller agents in Omen, Brimstone, and Viper.
The two pro players wasted no time in showing that they were serious about winning the match. "There is pride on the line and we're playing with everything to lose," TenZ said, after getting a 1v4 clutch in the first round.
Sentinels' resident duelist main said that they knew they wouldn't receive anything if they won when they signed up for the match. "But, if we lose, we get laughed at," he added.
Warning: Strong language.
On the 20th round on Bind, TenZ pulled off a daring clutch against Kyedae by sticking the defuse even when his girlfriend had a clear line of sight to the spike. He then yelled, "Pros don't fake" at her from across their home.
The Valorant pros cruised to a first map win with a comfortable 13-8 scoreline. TenZ secured a whopping 47 kills, while s0m had 33 of his own.
---
---
The streamer squad stepped up and won the next map on Haven 13-6. Kyedae earned team MVP honors after getting 13 kills against the pro duo, who were on Jett and Reyna.
The last game on Icebox looked at first like it would go the way of the streamers as well, with Kyedae and her team storming to a dominant 8-4 lead at halftime. According to TenZ, Sykkuno had gotten into his head after besting him on Haven.
However, the pro squad bounced back in the second half with the Masters Reykjavík 2021 champion securing his third ace of the match using speedster duelist Neon.
On Round 16, TenZ switched from Neon to Jett, which glitched his buy UI and prevented him from purchasing shields.
The Sentinels star player then swapped to Raze and won two critical clutch rounds that propelled his team to a 13-11 victory. The pro duo finished with 43 kills each, while Kyedae led her squad with 10 kills.
Fans can also watch the showmatch highlights from NRG s0m's point-of-view here.
READ MORE: Riot promises players a more 'intimate' way to hunt down enemies with Agent 20