In esports, there exist different kinds of real-life player buffs — the bald buff, the wife buff, the anime buff, and the K-pop buff.
Fnatic Boaster, a professional Valorant player, is known as a massive K-pop fan in the esports scene. He loves to move to popular tracks, often posting his dance covers on his Twitter account. Stanning his way to victory, the British player recently harnessed the power of K-pop in a major Valorant tournament.
---
---
Fnatic Boaster listens to Twice's Fancy the night before his big match, becomes Valorant champion the next day
Jake "Boaster" Howlett prepared immensely to go against Brazilian team LOUD the night before their VCT LOCK//IN grand final series on March 4 in Sao Paulo, Brazil. While reviewing replays of the two teams' performance throughout the competition, Boaster listened to the ultimate K-pop hype song — Twice's "Fancy"!
Boaster's girlfriend, Valorant host Yinsu "Yinsu" Collins, sneakily recorded a video of him vibing to the girl group's award-winning song. Like any other Once (Twice's fandom name), the Valorant player couldn't help but break into small dance movements during the song's chorus.
---
---
Come the big game day, Boaster continued to wield the K-pop buff by making an entrance that literally made fans utter "Oh my god."
---
---
After the fanfare, the best-of-five series started with Fnatic claiming the first two games. LOUD answered back by winning the following two maps to even out the series 2-2.
In the series' final game, Fnatic found themselves in deep trouble after being down 3-11 on the decider map, Icebox. The EMEA team powered through the last moments of the match and pulled off a miracle by winning nine consecutive rounds to become VCT LOCK//IN Sao Paulo champions.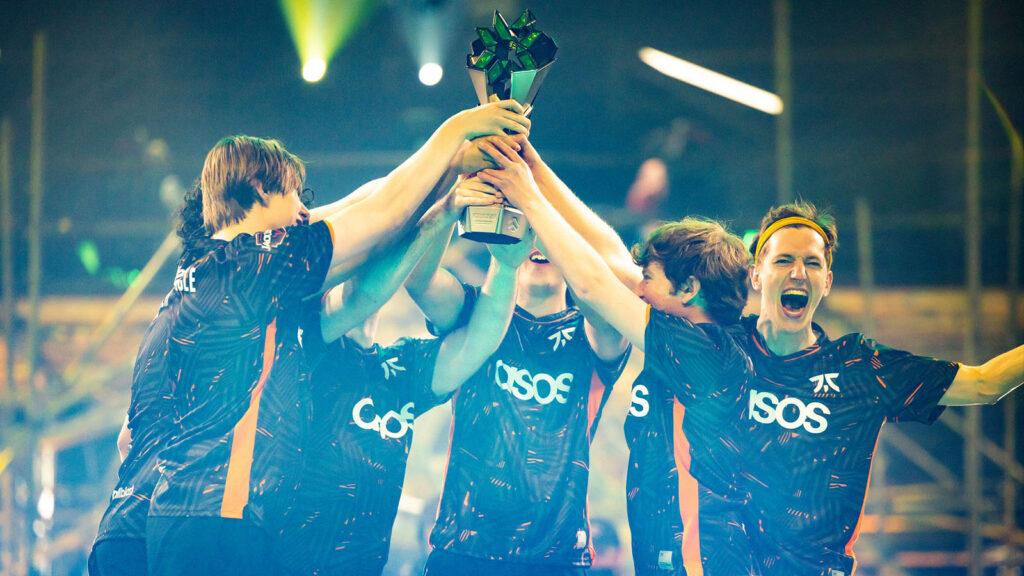 Fnatic brought home US$100,000 and has granted the EMEA region an additional slot at Masters 2023, set to take place from June 11 to June 25 in Tokyo, Japan.
"(Boaster) full-on danced with a full butt shake to 'Feel Special' after he won," Yinsu added.
"Feel Special" is another one of Twice's popular tracks, released a few months after "Fancy".
Twice is JYP Entertainment's girl group comprised of Nayeon, Jihyo, Jeongyeon, Chaeyoung, Dahyun, Mina, Sana, Momo, and Tzuyu. The group debuted in 2015 with their lead single "Like Ooh-Ahh". With its killer visuals and exceptional talent, Twice has cemented itself as one of the best-selling girl groups with over 42 million sales worldwide.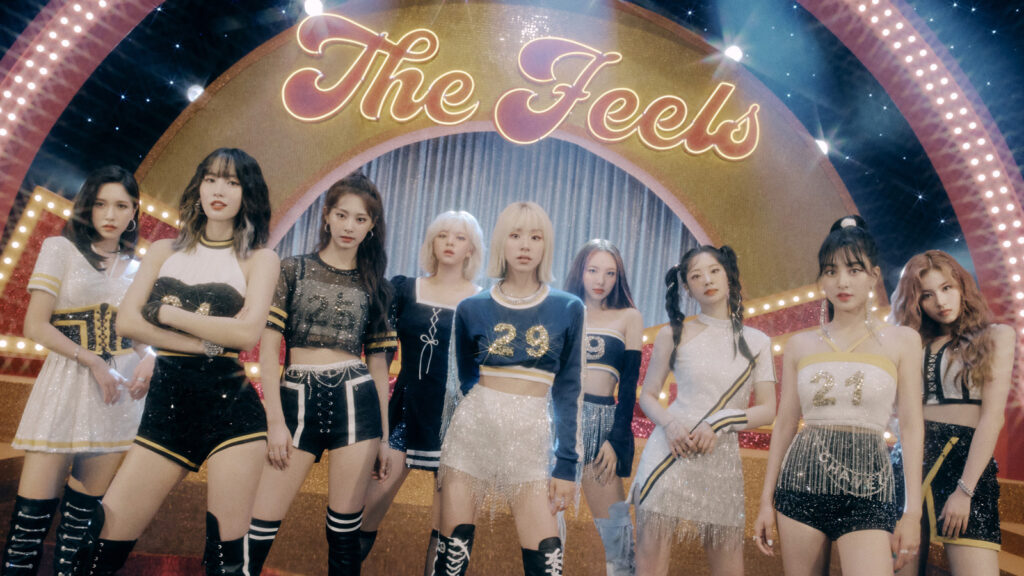 Without a doubt, Boaster is the biggest Once in all of esports. Before flying to Brazil for the competition, he posted an acoustic cover of the group's latest single, "Moonlight Sunrise".
He once danced to Twice Nayeon's "Pop!" during Valorant Champions 2022.
---
---
In a lightning-round interview, he also briefly showcased his dance moves with a cover of "The Feels."
---
---
Additionally, Fnatic Boaster is also a fan of BTS and ATEEZ.
---
---
Boaster is the in-game leader (IGL) of Fnatic's Valorant squad. He was previously a pro player for Excel's CS:GO and League of Legends teams.
Follow him on his Twitter account (@OfficialBoaster) for more Twice song and dance covers.
If you'd like to see more esports players who are also a part of the fandom, here are seven pros who are secretly huge K-pop fans.
---
Follow ONE Esports on Facebook for more culture news.
READ MORE: Fnatic pulls off impossible comeback to win VCT LOCK//IN in perfect run