Riot Games has revealed a first look at the limited edition VCT 2022 Masters Reykjavík Aurora-01 hoodie ahead of Stage 1 Masters in April.
No two Aurora-01 hoodies are alike and each one is hand-dipped with a unique pattern and purple gradient, according to Riot Games. The pullover also features puff print logos of the VCT spark on its front and a VCT 2022 Stage 1 Masters monogram on the back.
This hoodie may just be one of the slickest Valorant merchandise drops from Riot Games to date and fans will definitely be lining up at their PCs to secure one.
---
---
Where to buy limited edition VCT 2022 Masters Reykjavík Aurora-01 hoodie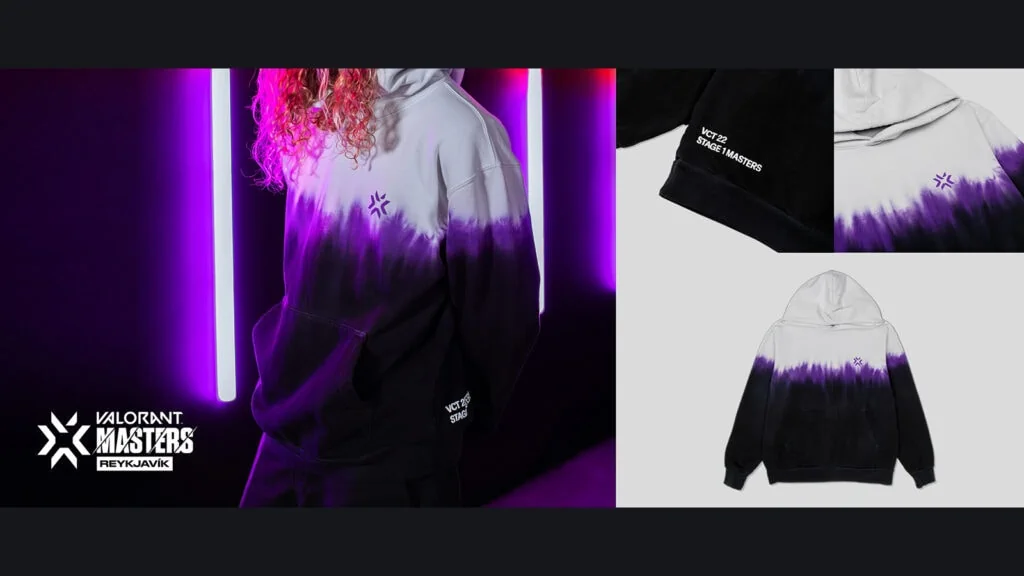 An extremely limited drop, only 500 pieces will be made available on March 31 through Riot Games' official merchandise website. The sale will go live around 10 a.m. PST | April 1, 1 a.m GMT +8.
The lucky few who manage to snag a piece will be able to share a part of Valorant history, as the hoodie will also be exclusively gifted to competitors who qualify for the first Masters event of the year.
This isn't the first time Riot Games has released merchandise to commemorate its biggest Valorant tournaments. Last year, it introduced the limited edition Champions 2021 apparel collection, which featured t-shirts, a couple of hoodies, and two different caps.
READ MORE: XSET unveils new female Valorant team for VCT Game Changers NA