Statue maker Prime 1 Studio has released an incredibly hyperrealistic statue of Tekken's Jin Kazama.
The latest addition to the Premium Masterline Series, the statue weighs in at a whopping 19.8kg and measures 64.6cm, letting him tower over any of your other collectibles (except maybe this giant Sentinel figure)
At first glance, you can already see the intricate detail that Prime 1 Studio put on the Karate Master. Every characteristic of the clothing is visibly present, from the horned leather jacket to the ten-dot Mishima gloves.
Even Jin's hair and scowl look like it came straight out of the video game. Aside from Jin, his Dragon Nest-inspired base perfectly encapsulates the sheer bravado he has when he's facing enemies.
---
---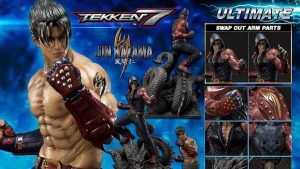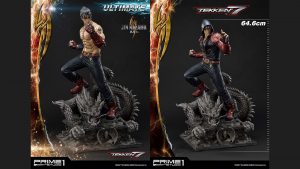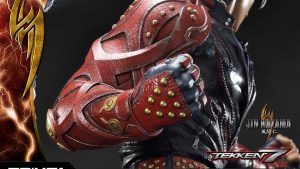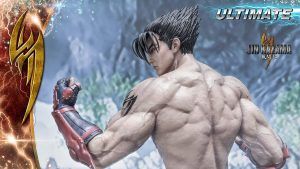 As the ultimate version of the statue, patrons will have different swap-outs to cater to their preferred version of Jin. In the default version, you have Jin sporting his Tekken 7 attire of blue and red leather jacket and jeans, but if you like a more reminiscent aesthetic to his Tekken 3 days, Jin can ditch the jacket and show off his Tekken god-like torso along with his signature Devil Gene tattoo. Jin also has an alternative open-hand swap-out to have a more parrying demeanor to his stance.
Prime 1 Studio's Jin Kazama Ultimate Version statue is currently priced at US$1,100 and is expected to be released between November 2021 and February 2022.
For more information, check out the official Prime 1 Studio product page.
READ MORE: Competitive Tekken is back with Bandai Namco's new Tekken Online Challenge