Cambodia's Impunity KH showed no signs of slowing down after qualifying for the lower bracket playoffs at Mobile Legends: Bang Bang Southeast Asia Cup (MSC 2021), becoming the only non-MPL team to reach this stage.
Wightnite in particular, stepped up the most as he scored the first-ever Savage in the tournament on Granger in the third and final game.
---
---
Wightnite's Granger stepped up for Impunity KH in the rubber match
Impunity KH lost game two after IDONOSLEEP's Loysss's Yi Sun-Shin exploded in the late game, finishing with a perfect 9/0/10 KDA.
So in game three, the Cambodian squad went back to square one and drafted an aggressive lineup with Wightnite's Granger, Oppi's Hayabusa, and BOOM's Alice.
They started out strong in the early game with an 11-2 kill score. IDONOSLEEP still had opportunities to make a comeback, until the nine-minute mark when they were caught near the Lord pit.
Wightnite went blazing hot, as he connected all of Rhapsody's bullets and Death Sonata, killing all five heroes of the Thai squad in a heartbeat.
They then secured Lord and two base turrets. From that point on, IDONOTSLEEP was not able to bounce back, and game three ended in just under 13 minutes with a lopsided 22-7 kill score.
Wightnite finished with a stellar 12 kills, zero deaths, and 4 assists, and was awarded the MVP.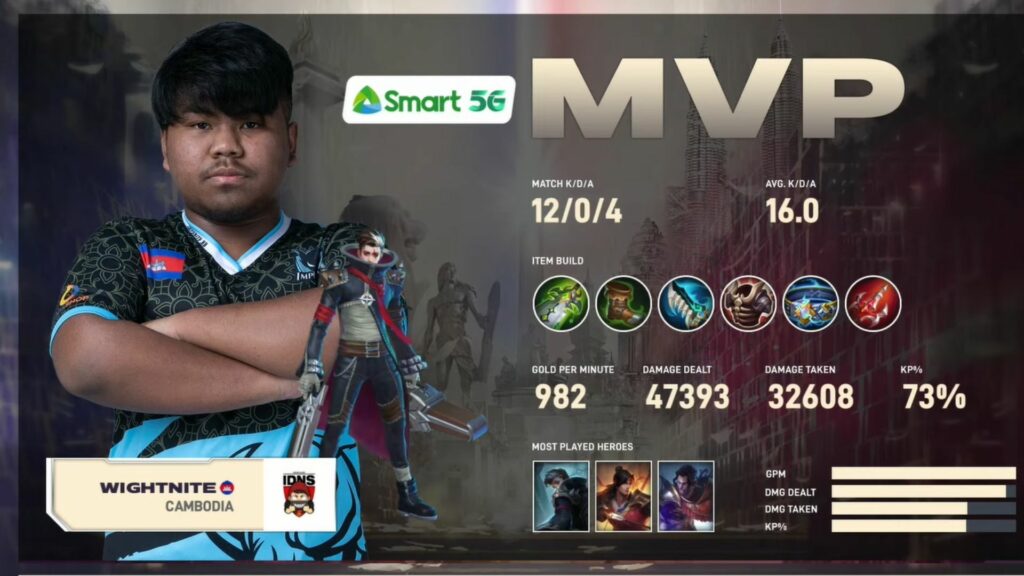 Impunity KH will face the winner of Vietnam's Cyber Exe and Singapore's EVOS SG on Friday, 3 p.m. (GMT +8).
READ MORE: Cambodia's Impunity KH stun MPL powerhouse in huge MSC 2021 upset