Cambodia representative Impunity KH upset MPL ID Season 7 runners-up Bigetron Alpha, 2-1, on Day 2 of the Mobile Legends: Bang Bang Southeast Asia Cup (MSC 2021)
Impunity KH were clear underdogs facing Bigetron Alpha, one of the best teams in Indonesia. However, a 2-1 victory gave them the honor of becoming the first non-MPL team to defeat an MPL team at MSC 2021.
Impunity KH's comfort draft
After narrowly losing game one in a nail-biting 27-minute match, the Cambodian team entered the second game with renewed intensity and aggressiveness.
In game two, Impunity KH showed what they're capable of, ending the match with a dominating 22-11 kill score at 26 minutes.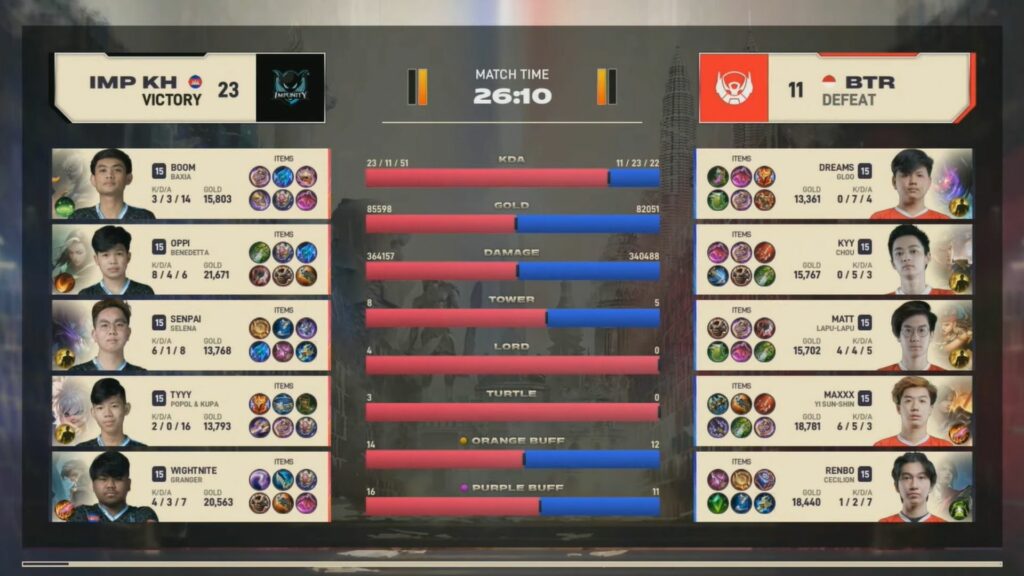 Veteran Oppi's Benedetta performance earned him the MVP title with a respectable 8/4/6 KDA. Other members such as Senpai with Selena and Tyyy with Popol and Kupa also stepped up, ending the game with 6/1/8 and 2/0/16, respectively.
---
---
The Wightnite show in the final game
In the deciding game, Wightnite stepped up with an incredible performance on Yi Sun-Shin.
He was able to put up 12/2/13 on top of crucial plays that led his team to have a comfortable lead all throughout the match which ended up with the victory.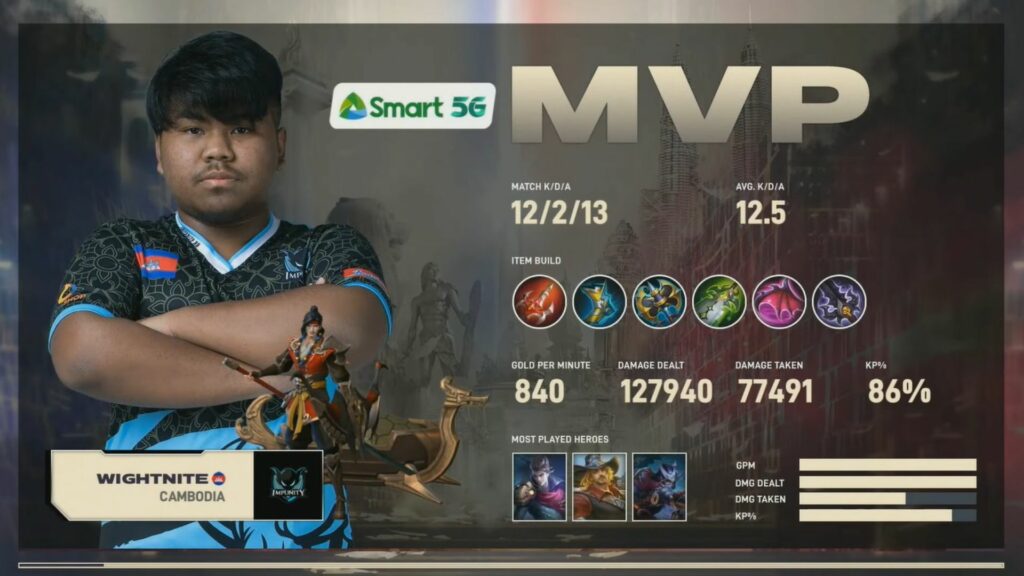 Senpai and Tyyy, who managed to lock in Selena and Popol and Kupa again, also contributed once more to the convincing victory. They were able to get 3/6/12 and 7/3/14, respectively.
With the win, Impunity KH is now tied with Blacklist International in Group C with a 1-0 record and will face them later today, at 6 p.m. (GMT +8)