Mobile Legends: Bang Bang will crown its newest ocean princess soon.
This comes after the announcement of the latest Starlight skin that will arrive in the Land of Dawn for the month of August, Siren Priestess Luo Yi.
Mobile Legends Starlight skin "Siren Priestess Luo Yi" official announcement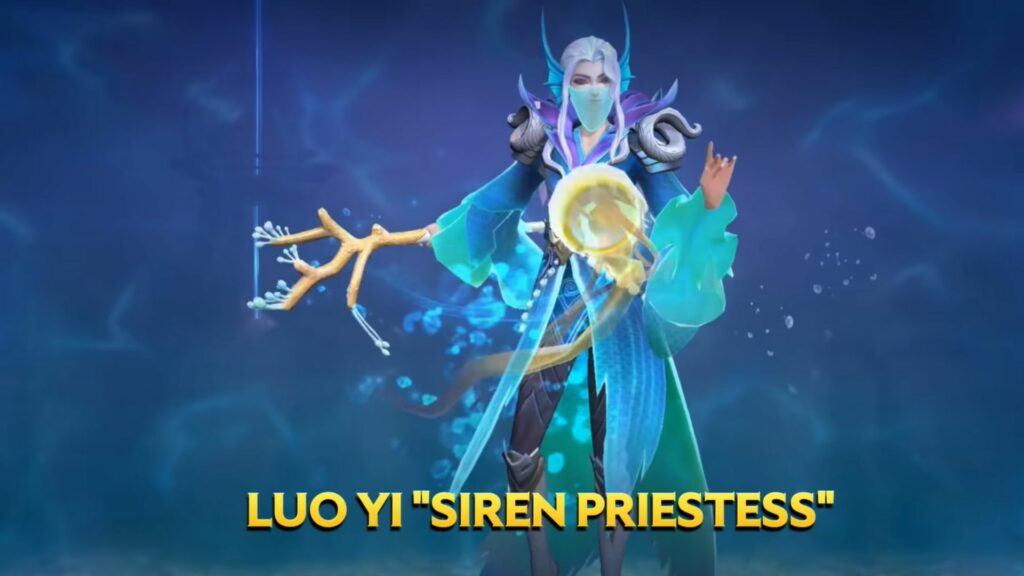 The Starlight skin was announced on Mobile Legends: Bang Bang's official YouTube page, and will be the fourth skin for the Yin-Yang Geomancer.
Luo Yi wears a blue scale armor fitted with loose sleeves similar to a graceful ocean Goddess. She also dons pink hair, a delightful contrast to her blue and green outfit.
Lastly, Siren Priestess Luo Yi uses a coral as her weapon, where a golden jellyfish follows her everywhere she goes. What a great addition for the summer season!
---
---
Siren Priestess Luo Yi's skills
To match her appearance, Luo Yo's skills are water-themed. She now hurls a concentrated ball of water for her basic attack.
Her first skill, Dispersion, now releases blue waves and emits a splash of water at the back of enemies hit, which can trigger her passive, Duality.
Her second skill now summons a blue circle with waves circling in its circumference. Her ultimate, Diversion, has similar effects to her second skill, only a lot bigger and more intense.
Siren Priestess Luo Yi will be available in the Starlight shop on August 1.
READ MORE: Combat the heat with these cool Mobile Legends summer limited skins