ONIC PH's gold laner Kenneth "Nets" Barro went from an unrecognized rookie at the start of the season to one of the most promising gold laners in the league in just three weeks.
In the second week of the regular season, he led his rookie-laden squad to take down Nexplay EVOS 2-1, and defending champion RSG PH, 2-0.
But it is his most recent performance against crowd favorite Blacklist International in the third week of Mobile Legends: Bang Bang Professional League Season 10 (MPL PH Season 10) which shows that he has what it takes to be on top.
His last-minute decision on Bruno in the first game, and solid performance on Irithel in the second game helped the yellow hedgehog squad sweep the series 2-0, handing Blacklist International their first loss of the season.
---
---
Nets' insane backdoor play helped ONIC PH upset back-to-back MPL PH champion Blacklist International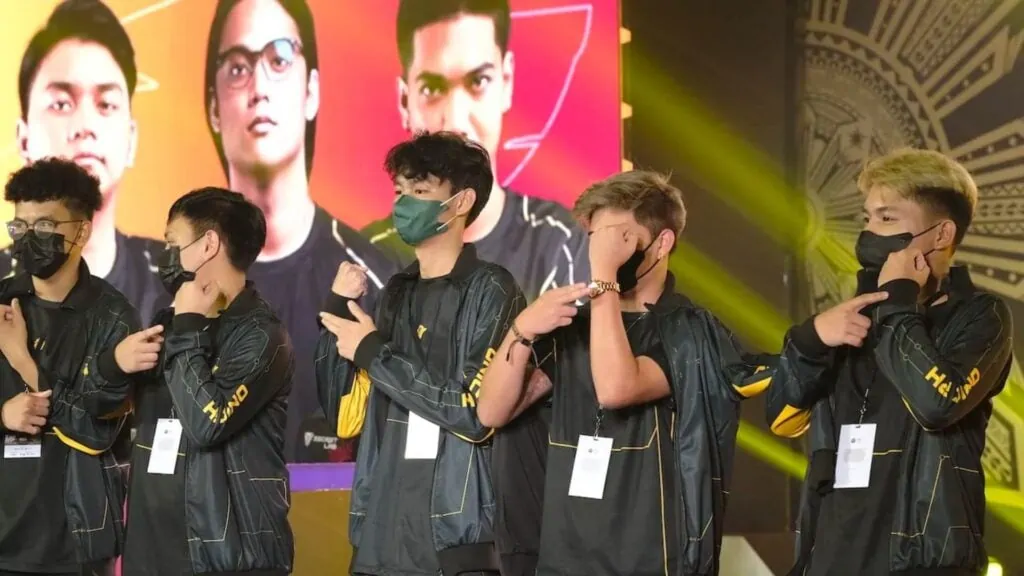 In the first game, ONIC went with a double-tank Akai and Atlas lineup to counter Johnmar "OhMyV33nus" Villaluna's signature UBE strategy hero, Rafaela.
Both teams were trading kills in the first 10 minutes of the game. However, ONIC PH had a slight lead in terms of objectives because Frince Miguel "Super Frince" Ramirez' Faramis and Ralph "Rapidoot" Adrales' Atlas were proactive at zoning chokepoints and buffs.
Just as ONIC tried to secure the Enhanced Lord at the 17-minute mark, all five members of Blacklist marched towards the Lord pit to contest the crucial buff.
Salic "Hadji" Imam's Valentina then copied Super Frince's Cult Altar ultimate, using it to get the upper hand in the team fight. While they were busy eliminating four ONIC members in the Lord pit, Nets' Bruno had already moved to the top lane.
---
---
After destroying the inhibitor turret with only one cannon minion remaining on his side, he didn't hesitate, and decided to push further to the crystal. Hadji was the only member to arrive in time to try and defend the base, but it was too late.
It was a blowout win in the second game as Nets and the rest of ONIC PH shut down OhMyV33nus' Rafaela and Edward "EDWARD" Dapadap's Esmeralda. He had another remarkable performance, this time on Irithel, finishing with a flawless 9/0/5 KDA.
ONIC PH is now on top after ending the third week with a 5-1 record (13 points). Next in the standings is Smart Omega at 4-1 (12 points) and ECHO at 4-1 (10 points).
ONIC PH will next face TNC on Friday, September 2, 8 p.m. GMT+8. Follow ONE Esports on Facebook for more Mobile Legends: Bang Bang news, updates, and guides.
READ MORE: Demonkite went from his first game of MLBB to becoming MPL champion in one year