The Kingslayers have slain the King of Kings.
The Philippines' RSG PH were victorious at the Mobile Legends: Bang Bang Southeast Asia Cup 2022 (MSC 2022) after sweeping Indonesia's RRQ Hoshi in the grand final, 4-0.
Yesterday, RRQ Hoshi took down the black and blue squad in the upper bracket final, 3-1, sending the Filipino team to the lower bracket where they fought tooth and nail against MSC 2021 defending champions Smart Omega to secure the grand final slot.
---
---
RSG PH reigns supreme at MSC 2022 with a clean sweep against the MPL ID Season 9 champion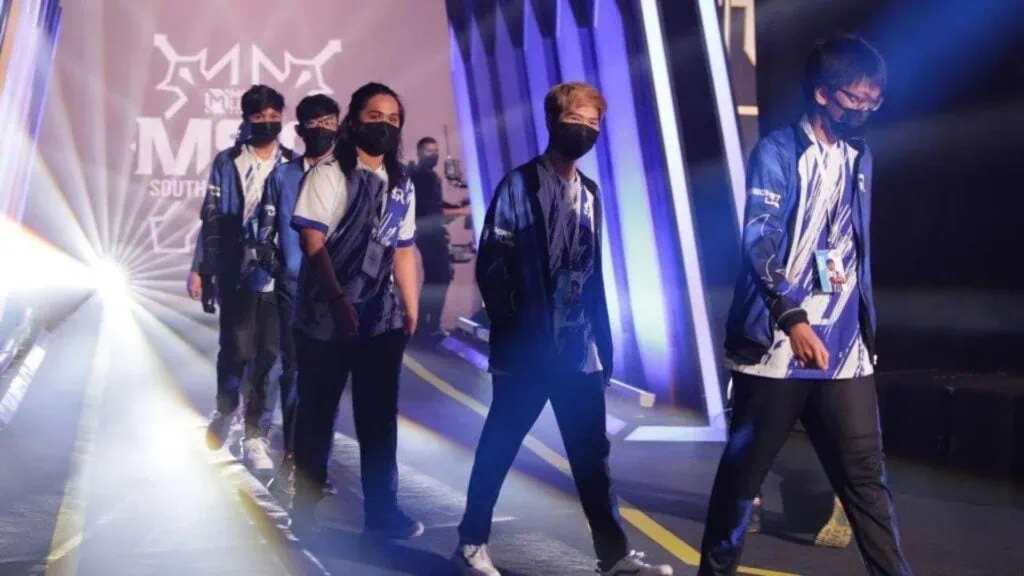 RRQ Hoshi had a massive lead in the early parts of game one. RSG PH had no towers left standing at the 17-minute mark, and RRQ Hoshi tried to end the game, but the Filipino squad clapped back and successfully defended their base.
RSG PH's lineup, composed of Xavier and Esmeralda, scaled late into the game and they were able to turn things around at the 27-minute mark after securing a crucial Enhanced Lord and a wipeout.
It was the same story in the second game with RRQ Hoshi getting the early lead, but eventually falling off in the late game. Dylan "Light" Catipon's Lolita played a big part, as he timed Noumenon Blast very well in team fights.
In game three, RSG PH marched down the midlane after securing the Enhanced Lord 29-minutes in. as RRQ was trying to defend the base, Arvie "Aqua" Antonio's Yve caught all of the Indonesian members inside Real World Manipulation.
Only Deden "Clayyy" Muhammad Nurhasan's Xavier survived the team fight for RRQ Hoshi. Unfortunately, he wasn't able to defend their base as Eman "EMANN" Sangco's Karrie and Nathanael "Nathzz" Estrologo's Esmeralda, two of the team's main damage dealers, went all-in on Indonesia's base.
RSG PH made quick work of the King of Kings in the fourth game. In the mid game, Light's Khufra stunned two members of RRQ to get the easy kills. RSG then pushed midlane and eventually wiped out everyone in the their base to secure the 4-0 sweep.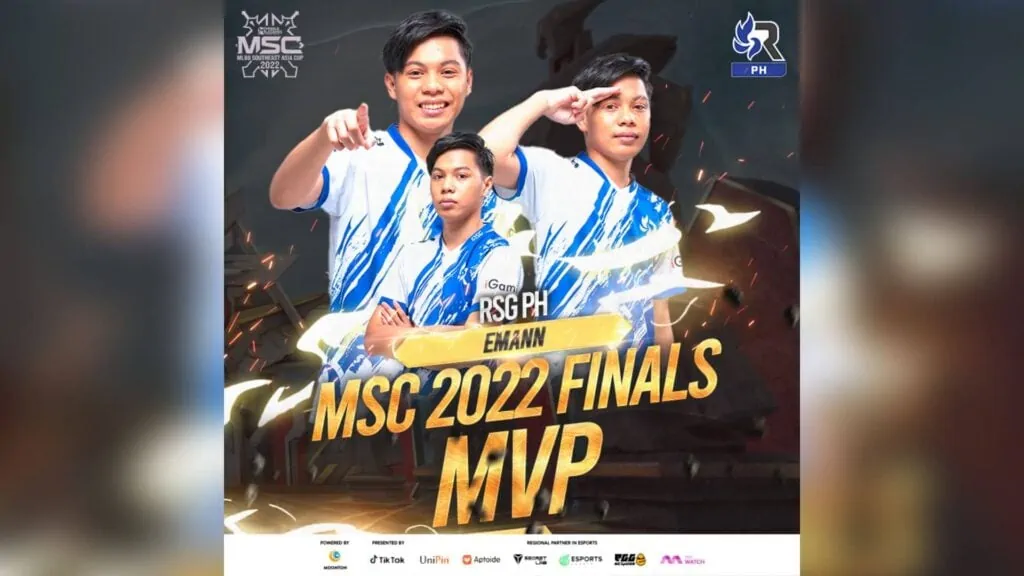 EMMAN was declared the MVP of MSC 2022 after his masterful performance in the gold lane. RSG will also be taking home the lion's share of the $300,000 prize pool.
Check out ONE Esports' Facebook page for more MSC 2022 updates.
READ MORE: EVOS Legends is recruiting, but they only want players from Philippines