Akai, one of the oldest tank heroes in the Land of Dawn, is finally getting the love he deserves.
Mobile Legends: Bang Bang has teased a major revamp for the Panda Warrior, which includes a brand new appearance and an overhaul of his skills. The changes are set to be implemented on April 12.
Akai is the latest hero redesign coming to Mobile Legends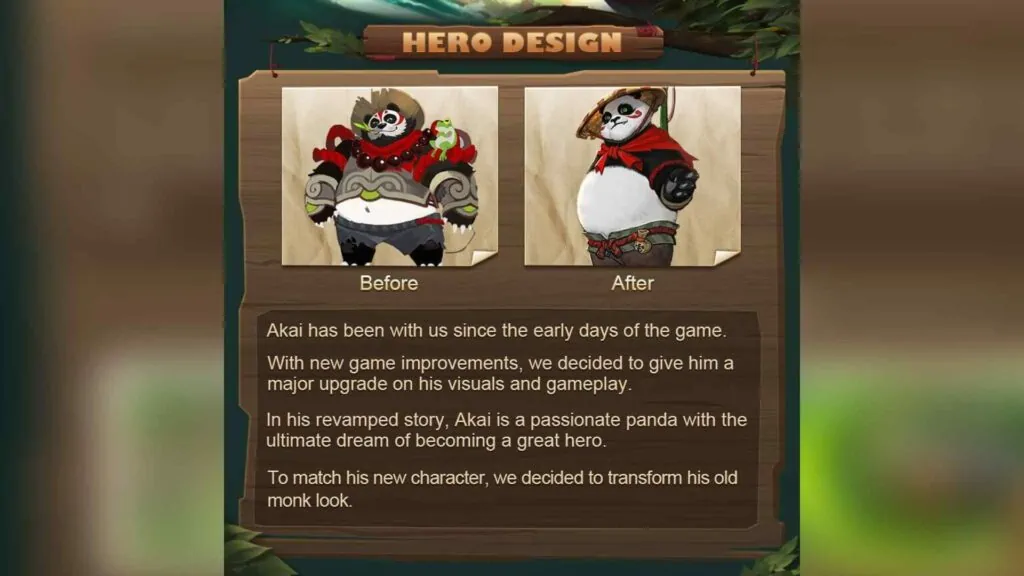 The Panda Warrior was one of the first heroes to be released in the game, and has seen numerous visual upgrades over the past six years.
Moonton has decided to change his appearance once again, transforming him from a wise monk to younger, more carefree looking warrior who looks like Po from the hit movie series, Kung Fu Panda.
Not just that, most of his animations have also been improved to match the high quality visuals in the Land of Dawn.
---
---
The Panda Warrior's revamped skills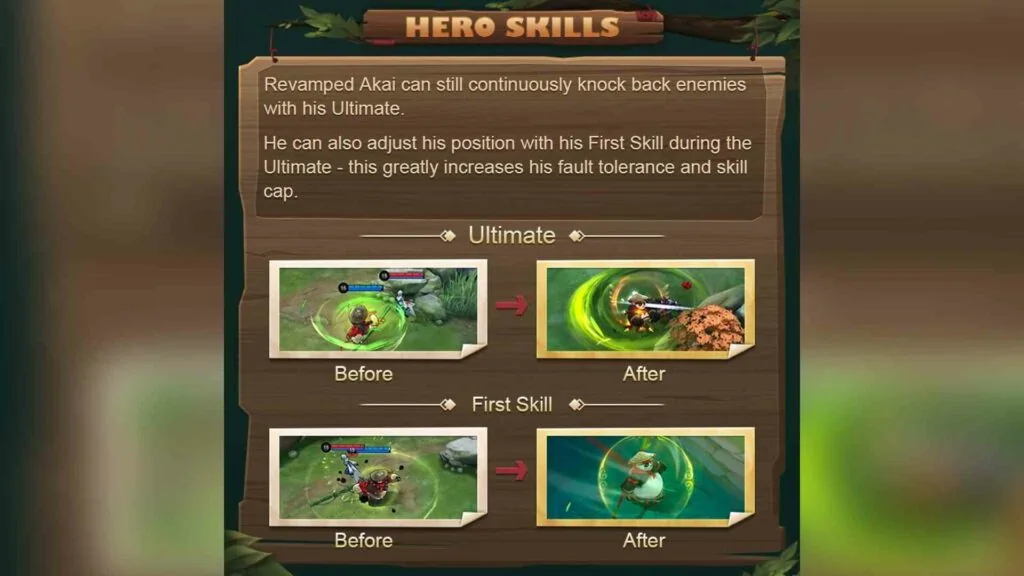 His revamp also includes changes to his skills. First off, his first skill and second skill, Thousand Pounder and Blender, have been changed such that they're now much easier to cast.
Moonton promised that he will now be playable in the EXP lane or jungle, unlike before when he was only viable as a roamer.
His signature ultimate, Hurricane Dance, will remain the same, and will still continuously knockback who caught in its wake. Based on the teaser poster, the skill's area of effect will be a little bit larger, with more noticeable animation.
The changes will hit the live servers on April 12. Hopefully with this rework, we'll get to see more of Akai not just in our ranked games, but in the competitive scene as well.
Follow ONE Esports on Facebook for more MLBB news, updates, and guides.
READ MORE: Adorable Fairytaler Diggie skin will definitely turn your frown upside down