Despite fielding an entirely new roster this season, ONIC PH is off to an excellent start after they swept the MSC 2022 champions RSG PH, 2-0, in the second week of Mobile Legends: Bang Bang Professional League Philippines Season 10 (MPL PH Season 10).
In the offseason, ONIC PH underwent a roster overhaul, leaving only Nowee "Ryota" Cabailo. The team also recruited the entire roster of Monster Anarchy, a well-known amateur team.
The overhaul has paid off so far, as the team sits on a 3-1 record after the second week of the regular season. They are currently on top of the standings with eight points, tied with Blacklist International and Smart Omega.
---
---
ONIC PH gets a sensational sweep against the MSC 2022 champion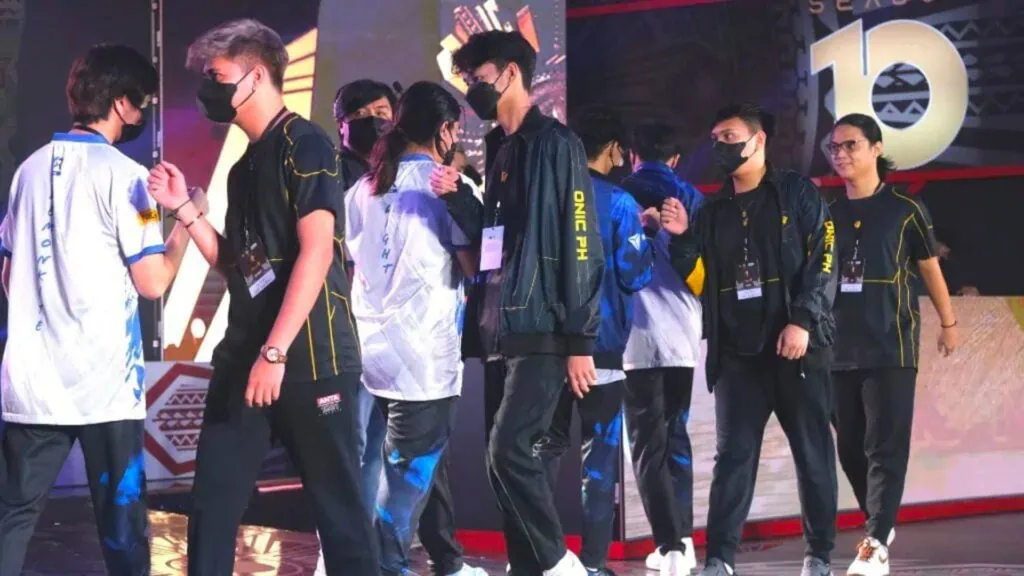 In the first game, RSG PH spiced things up with off-meta picks such as Gloo, Hayabusa, and Hilda. On the other hand, ONIC PH played it safe and locked in popular heroes in the current meta such as Beatrix, Xavier, and Akai.
It was a back-and-forth affair in the early to mid game. At the 14-minute mark, Kenneth Jiane "Kenji" Villa's Gloo made a mistake by diving into the frontline of ONIC as they were trying to secure the Enhanced Lord.
---
---
Even with his ultimate, Split Split, active, Kenneth "Nets" Barro's Beatrix was able to burst down Kenji's Gloo. With the numbers advantage, ONIC PH secured the Enhanced Lord, which eventually helped the team push towards the base of RSG to get the 1-0 lead.
Rookie Miguel "SUPER FRINCE" Ramirez shone in game two. Using Selena, he controlled the map and provided vision with his Abyssal Arrows and Abyssal Traps.
After securing the Lord nine minutes into the game, ONIC marched with the buff in the top lane to try and end the game. They ignored all the members of RSG trying to defend the base, and instead decided to focus their attacks and skills on the crystal to complete the 2-0 sweep.
It was such a dominant game for the ONIC that RSG wasn't able to get any kills throughout the game, compared to ONIC who had eight kills in 11 minutes of play.
---
---
SUPER FRINCE was the most valuable player of the game after securing 100% kill participation in the game. He also had a perfect 3/0/5 KDA against the MPL PH defending champions.
ONIC PH will try to continue their hot streak next week as they face powerhouse Blacklist International on August 26, Friday, at 6 p.m. GMT+8. Follow ONE Esports on Facebook for more MPL news, updates, and guides.
READ MORE: Kelra's perfect KDA on Wanwan is why the hero is the most banned marksman now