ONIC Esports has once again proven that they are the best team in Indonesia after a 4-0 sweep over EVOS Legends in the Mobile Legends: Bang Bang Professional League Indonesia Season 11 (MPL ID Season 11) grand final.
This is the fourth MPL ID title for ONIC, which now puts them on par with RRQ for the most MPL titles in any MPL league.
The defending champions were unbeaten throughout the playoffs, sweeping EVOS Legends and Alter Ego, 3-0, in the upper bracket to clinch the first grand final slot.
EVOS Legends fought their way through the lower bracket, securing 3-2 victories against RRQ and Alter Ego to earn a rematch against ONIC Esports.
---
---
ONIC Esports sweeps EVOS Legends with outstanding performances from Kairi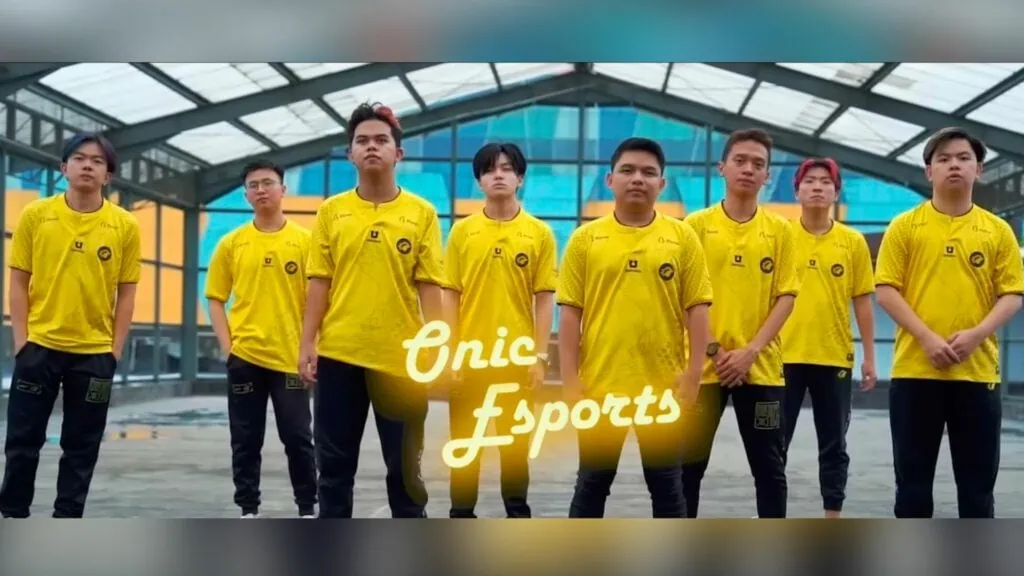 ONIC star Kairi "Kairi" Rayosdelsol delivered an outstanding performance in the first two games, leading his team to a 2-0 match lead and earning MVP honors in both games.
In the first game, he had a perfect 11/0/7 KDA on Fanny. In the second game, he played Tank Lancelot and secured a 2/0/2 KDA.
EVOS Legends switched up their draft in game three by picking early-game juggernauts like Jungle Martis and Beatrix for Jabran "Branz" Wiloko.
At the 13-minute mark, Rizqi "Saykots" Iskandar made a critical error, face-checking a bush in the midlane with all the members of ONIC inside, resulting in an easy kill.
The remaining EVOS members tried to retreat, but Kairi quickly used Grock's Wild Charge ultimate to secure another three kills.
With only one EVOS member left to defend the base, ONIC took advantage and easily pushed towards the midlane to secure match point.
ONIC drafted Kairi's signature Hayabusa in the fourth and final game to go along with a team fight-oriented lineup composed of Chou, Fredrinn, and Pharsa.
EVOS Legends picked their signature Beatrix pick for Branz and Lancelot pick for Darrel "Tazz DD" Wijaya. ONIC still dominated the game, however, and didn't give EVOS any breathing room.
The Pharsa and Hayabusa combo dealt massive damage after Fredrinn and Chou's initiations. ONIC Esports won in a lopsided 25-8 kill score in just 15 minutes, capturing their back-to-back MPL titles.
With the win, ONIC will be taking home the lion's share of the US$300,000 prize pool.
Both grand finalists will also be representing Indonesia in the upcoming Mobile Legends: Bang Bang Southeast Asia Cup 2023 (MSC 2023) in June.
Follow ONE Esports on Facebook for more Mobile Legends: Bang Bang and MPL updates.
READ MORE: The most obscure item in MLBB that you've never heard of is now overpowered