Updated on March 1, 11 a.m. (GMT+8): Improved relevancy.
Before they were considered the best duo in competitive Mobile Legends: Bang Bang Professional League Philippines, Johnmar "OhMyV33nus" Villaluna and Danerie James "Wise" Del Rosario had to overcome adversities in their careers.
In a meet and greet session with the duo on the first day of CONQuest Festival 2022, a gaming and pop culture convention held at SMX Arena in the Philippines, the superstars opened up about their stint with ONIC PH in the early days of their career.
Prior to joining Blacklist International, the duo was the face of ONIC Philippines for three seasons starting in MPL PH Season 4 where they led the yellow hedgehog squad to two grand final appearances in Seasons 4 and 5.
In Season 6, ONIC PH finished fourth and failed to qualify for the M2 World Championship after losing to Bren Esports in the semifinal and Execration in the battle for third place.
OhMyV33nus said losing against Bren Esports in the semifinal was a painful experience, but what happened next remains one of the lowest points in their Mobile Legends: Bang Bang careers.
OhMyV33nus and Wise thought ONIC PH was the one
"We (Wise) Were released by ONIC PH," OhMyV33nus said. "We wanted to stay in ONIC forever, but there I realized that nothing lasts forever."
Wise had a similar sentiment. "I wanted to retire as an ONIC player," he added "I was heartbroken when we were released."
In an exclusive interview with ONE Esports, Wise said both of them initially planned to become full-time streamers, as no team wanted to recruit them as a duo. Then at the last minute, Blacklist International contacted them to ask if both could play at MPL PH Season 7.
---
---
---
What happened to the V33Wise duo afterward?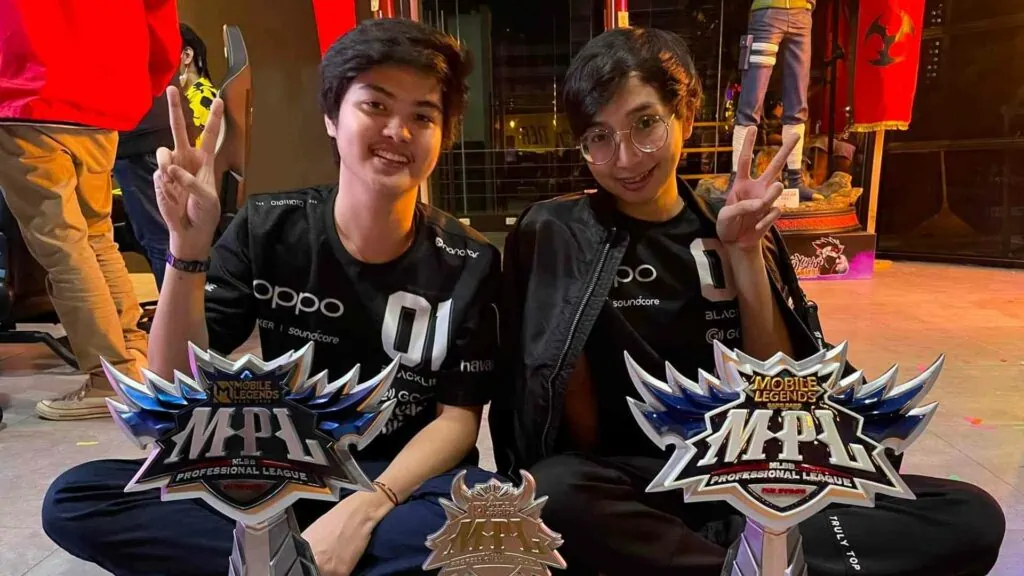 That heartbreak was short-lived as the duo immediately made their presence felt after winning multiple MPL PH championshMips with the squad, and was the first team in the Philippines to win three titles as well.
V33nus and Wise also lifted up the most prestigious Mobile Legends: Bang Bang trophy in 2021 after winning the M3 World Championship.
Additionally, they had the privilege of being the inaugural team to defend their M-series title at the M4 World Championship. They finished second as they lost to fellow MPL PH team ECHO, 4-0, in the grand final.
Now, their unbreakable bond and inspiring story attracted thousands, if not millions, of fans around the world.
This, coupled with pioneering the classic UBE strategy and dominating the MLBB scene for such a long time, is why the V33Wise is and always be one of the best duos to have stepped foot in the competitive MLBB scene.
Follow ONE Esports on Facebook for more Mobile Legends: Bang Bang esports news and updates.
READ MORE: Exclusive: MobaZane says this region doesn't deserve an M5 slot, and he actually makes sense