Ranking up in Mobile Legends: Bang Bang is challenging, especially if you are a tank or support main.
In ranked, a player getting Legendary, Maniac, or Savage will receive more star-raising points. The same goes for the losing team. The MVP, usually the player with the most kills, will receive an extra 200 points for the effort.
Tanks and support mains are not given this privilege, as assists and kill participation do not grant extra points. If you do not have an exceptional KDA, chances are, you'll receive fewer points compared to the jungler or gold laner.
Moonton has acknowledged these issues in the ranking system and revealed what they are working to improve the fair distribution of star-raising points and star-protection points.
---
---
3 proposed changes to the star-raising points and star-protection points in Mobile Legends: Bang Bang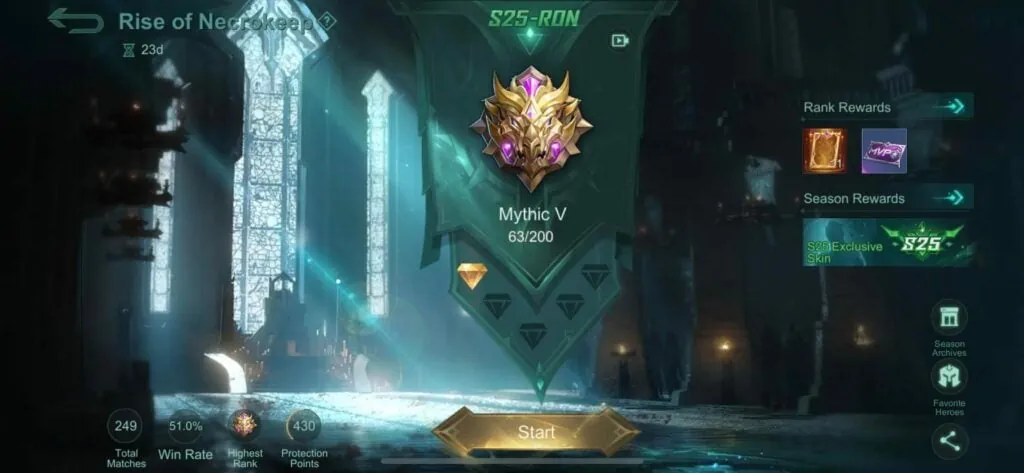 The developers laid out three proposed changes on their Twitter.
In the new system, players with the most assists, damage taken, and heals will receive more star-raising points, encouraging more players to queue for two of the least popular roles in the game.
Besides this, the game will also now automatically detect which roles are needed in a team during a ranked game. Players who autofill a role in a ranked game will receive extra points, regardless if they win or lose.
The MVP of the losing team will also receive more points, depending on their KDA.
Moonton said these changes are tentative and subject to change in the future. They have also asked MLBB players for suggestions on how to improve the system.
With only 23 days remaining in the season, we might see these changes implemented next season, along with the Project NEXT Gusion and Lesley rework, and the tower and magic sentry update.
Follow ONE Esports on Facebook for more Mobile Legends: Bang Bang news, updates, and guides.
READ MORE: What you need to know about Mobile Legends' new talent system