Two of the most adored heroes in the Land of Dawn will finally get a visual overhaul next month.
Moonton has revealed the next stage of Project NEXT, featuring the Land of Dawn's lovebirds — Gusion and Lesley. The upcoming changes won't revamp any of their skills. Instead, the changes aim to modernize their character models and skill visuals.
The update is part of Project NEXT, an ongoing initiative launched by Moonton in 2020 to improve outdated heroes in Mobile Legends: Bang Bang.
---
---
Gusion and Lesley will have improved looks in the next release of Project NEXT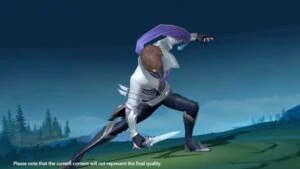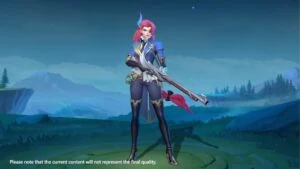 In the update, Lesley now wears a prestigious version of her old blue coat, complete with leather opera gloves and knee-high boots. She also looks more experienced in her new getup, retaining her signature pink hairdo and eyepatch.
She will fire four bullets a lot faster with her ultimate, Ultimate Snipe. Lesley's second skill, Tactical Grenade, has also been optimized, and won't have any delays when used in battle.
As for Gusion, he will sport less armor in the new update to emphasize his agility. Aamon's mana shard has also been incorporated into his scarf to highlight his relationship with his younger brother.
Their Valentine's Day skins, Dangerous Liaison Gusion and Dangerous Love Lesley, also received minor changes in the new patch to better reflect the changes to their default character models.
Watch the full teaser below:
---
---
Two months ago, Moonton rolled out the Rise of the Necrokeep, a massive Project NEXT update that revamped three of the least used heroes in the game, namely, Vexana, Faramis, and Leomord.
This next update will be added to the official server in September. Follow ONE Esports on Facebook for the latest Mobile Legends: Bang Bang news, updates, guides, and more.
READ MORE: Newest MLBB tank fighter Fredrinn gets stronger the longer the fight is