Moonton is known for giving out free skins in Mobile Legends: Bang Bang from time to time, such as Moon Goddess Miya and Deathrock Martis, but this new skin is so beautiful that it may leave many speechless.
Moonton has revealed Harley's seventh skin in the game, Starcaster Harley. The skin is a toned-down version of the Collector skin Dream Caster Harley. However, what makes this skin more magical is that it's free.
Despite being only classified as a Special skin, its skill effects and character model are nothing short of stunning. Other than his iconic orange hair, Harley looks completely different and more sophisticated in blue and white garments.
---
---
Starcaster Harley preview and skill effects
All his previous skins portray him as a mystical figure that can bend time and space with magic. This skin tempers that with a hint of the ordinary, making him look as if he's like any other adventurer who stumbled upon the Land of Dawn.
The skin's simplicity is what makes this skin truly special, especially for Harley mains who want something different this time around.
But unlike his simple character model, his new skill effects tell a different story. The effects are hypnotizing when activated all at once. It's like Harley is conducting a grand light show on the battlefield every time he executes a combo.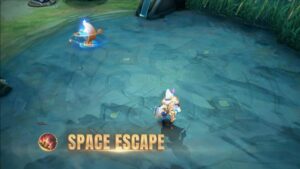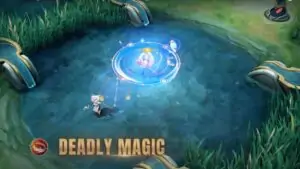 For Poker Trick, Harley now throws three magical cards with a bright yellow star in the middle, a vast improvement to his default skin where he throws ordinary playing cards.
Whenever he teleports to another location with Space Escape, he leaves behind what appears to be a golden figure of the moon with celestial bodies circling around it.
As for his ultimate, Deadly Magic, a cosmic blue ring, along with a planet that rotates slowly, will surround the target.
The skin can be obtained for free from September 20 to October 17 through an in-game event.
---
---
Follow ONE Esports on Facebook for more Mobile Legends news, updates, guides, and more.
READ MORE: The 3 best heroes to counter Claude in Mobile Legends