Myanmar powerhouse Falcon Esports is still the best team in the region this year after winning the M4 qualifier grand final against Fenix Esports, 3-1, on Sunday, October 16.
With the win, they will bring home the lion's share of the US$10,000 prize pool and fly to Indonesia early next year to represent Myanmar at the M4 World Championship.
This is the third time the team will represent Myanmar on the international stage. They finished fourth at Mobile Legends: Bang Bang Southeast Asia Cup 2022 (MSC 2022) before winning the Top Clans 2022 Summer Invitational soon after.
---
---
Falcon Esports take down Fenix Esports to secure lone M4 slot for Myanmar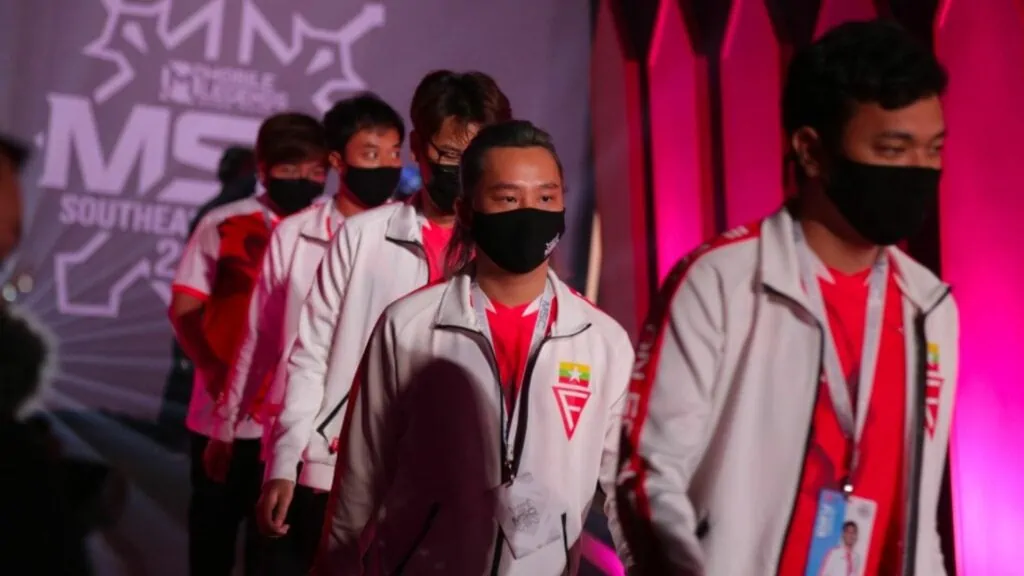 The MSC 2022 fourth placers were directly invited to the group stage, while their opponent Fenix Esports had to fight its way against 256 teams in the qualifier. Both teams earned a bye to the semifinal after finishing first in their respective groups.
In the first game, it was an equal matchup for both teams until Team Fenix caught Pyae "Silent" Sone's Karrie and Hein Min "yellowflash" Khant's Uranus mispositioned in the midlane at the 18-minute mark. With Falcon Esports' main damage dealer and frontline gone for half a minute, Fenix went straight for the crystal to win the first game.
As it turns out, that was the last time they won a game in this best-of-five series. Falcon Esports had a flawless game two, so much so that Fenix Esports weren't able to get any kills in 12 minutes of play despite their hyperaggressive Lineup composed of Ling and Claude.
Falcon Esports secured a match point on the back of Kenneth "Kenn" masterful performance on Fanny, recording a perfect 11/0/4 KDA. Fenix Esports had no answer for the Blade Dancer as they only had one crowd control on Barats, and the rest were all damage dealers with little to no mobility.
---
---
Falcon Esports didn't look back in the fourth and final game. The guys in red dominated the early game once again and had a sizeable 7-1 kill score at the 10-minute mark. Just as Fenix Esports were slowly catching up in gold, Falcon secured a quick Lord to extend their lead once again.
As the Lord was marching down in the bot lane, Fenix Esports' Fay Yan tried to initiate a team fight on Akai to try and defend the base. He only managed to stun Min "Naomi" Ko's Atlas, who survived the Hurricane Dance by Flickering away. With everyone distracted, Silent's Melissa entered the team fight and secured a game-winning Maniac to win the series.
Follow ONE Esports on Facebook for more Mobile Legends: Bang Bang guides, news, and updates.
READ MORE: Team HAQ dethrone MPL MY champion, will fly to M4 for the first time