Moonton is expanding its futuristic Starlight skin collection with the release of Cyber Agent Valentina, the second Starlight skin of the year after Iron Hound Saber.
This is her third skin after Twilight Charmer and Archmagister.
Unlike her previous skins, which feature outfits that transport her to an alternate magical universe, this new Valentina skin offers a fresh take on the mage hero.
Still showcasing her signature beauty and charm, the Cyber Agent Valentina skin portrays her in a futuristic get-up, similar to what members of the S.A.B.E.R. squad wear in battle.
---
---
Cyber Agent Valentina preview and skill effects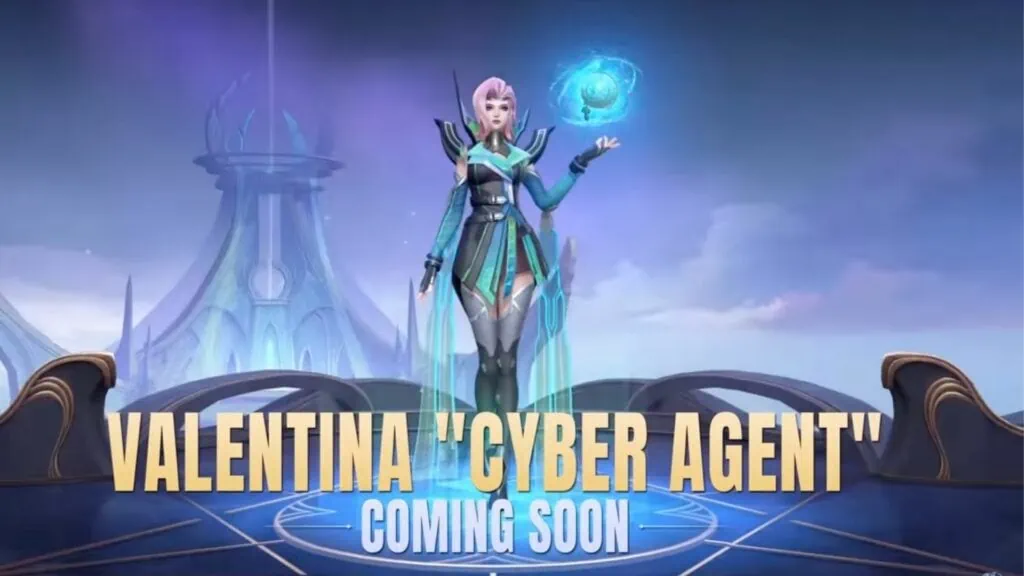 The skin shows her in a sophisticated dress with subtle hints of technology woven throughout.
The inside of the dress glows in a mesmerizing teal color, adding to the futuristic feel. While the unique collar design that protrudes to the back of her neck may seem unusual at first, it grows on you with time.
In addition to the stunning dress, she also wears a wavy pink hairdo that perfectly complements her punk-inspired look.
With this new look, Valentina exudes confidence and power, making her an intimidating force for any opponent and suitor who dares stand in her way.
As for her skills, Her Shadow Strike now launches a glitched-out shadow, dealing magic damage while also terrifying and marking enemies.
Her second skill, Arcane Shade, now fires pixel bullets that leave a glitch trail, adding to the futuristic feel of the skin.
Players who purchase the Starlight skin will also receive a painted skin with an orange color scheme, a Valentina sacred statue, and an exclusive recall effect upon reaching the maximum Starlight level.
---
---
Cyber Agent Valentina will be available in the Starlight tab on March 1.
Follow ONE Esports on Facebook for more Mobile Legends news, updates, guides, and more.
READ MORE: The 3 best heroes to counter Arlott in Mobile Legends