Updated on August 8, 5:15 p.m. (GMT+8): Added details on how to obtain the Kagura, Edith, and Xavier skins.
A new adventure in the Land of Dawn is about to unfold the release of Beyond the Clouds, Mobile Legends: Bang Bang's newest skin line.
The series features three new skins with a unique art style, reminiscent of classic Japanese anime such as those made by Studio Ghibli. Alongside the skins, players can look forward to an animated music video that explores the captivating new world.
Here's everything you need to know about the new skin series, including its release date and events.
---
Edith, Kagura, and Xavier will star in the new Beyond the Clouds series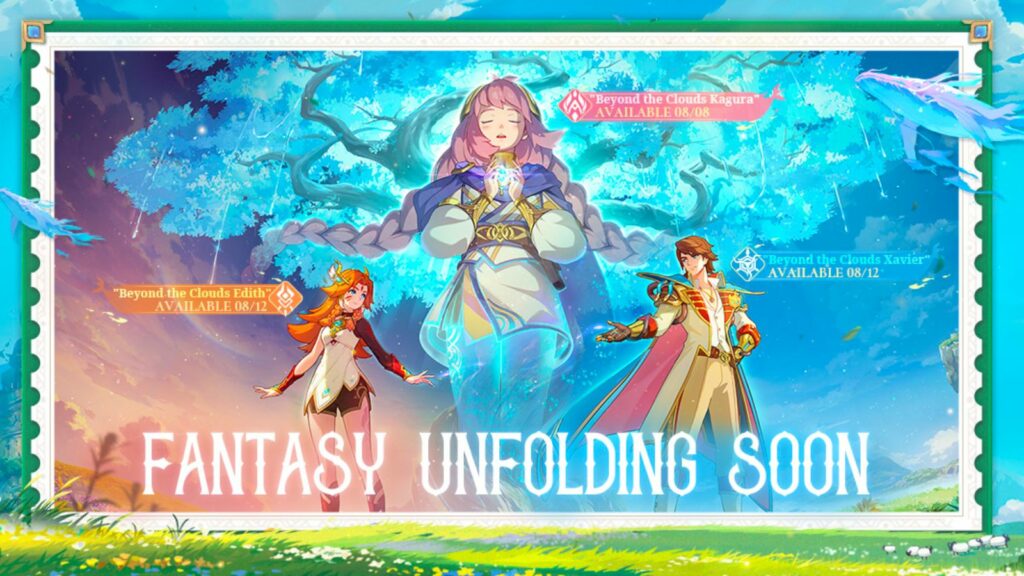 Three Mobile Legends heroes — Edith, Kagura, and Xavier — will receive exclusive skins.
The skins are set to be released on different dates, with Kagura's skin being the first to hit the game on August 8, followed by Edith and Xavier on August 12.
Each skin will have its own unique and captivating characteristics.
Edith's skin will showcase her in a Native American-inspired outfit, complemented by face paint and animal tooth earrings, creating a distinct and bold appearance.
Kagura's skin, on the other hand, exudes elegance, featuring a silky white skirt adorned with gold ornaments on the cuffs and collar. Her robe also has magical properties, enhancing her charm and mystique.
For Xavier, his skin will portray him as royalty, donning a formal beige suit paired with a striking long red cape, radiating power and authority.
---
---
How to get the Beyond the Clouds Kagura skin for free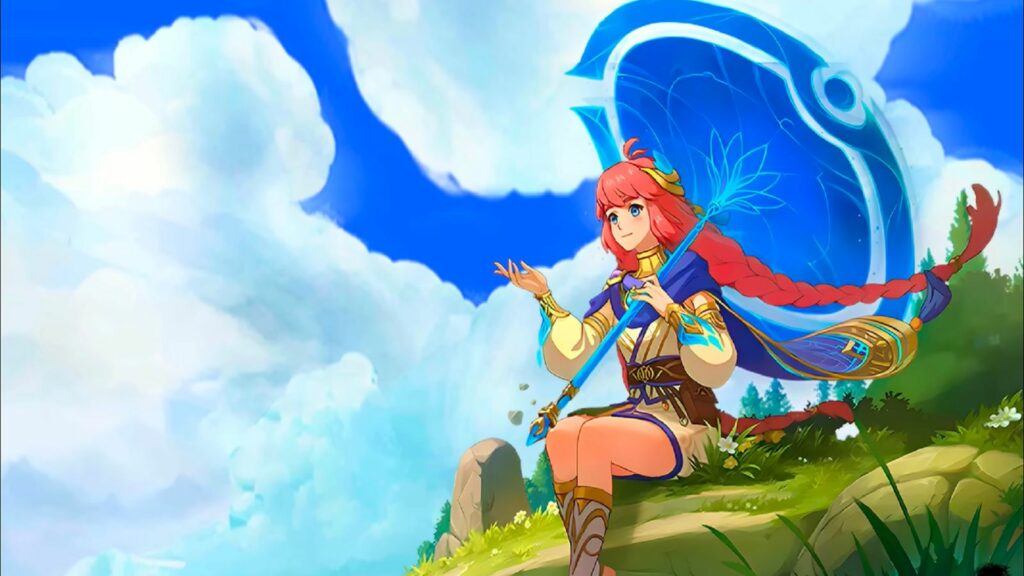 You have a chance to get the Kagura skin for as low as 0 diamonds, thanks to a special discount event.
By participating in the Elven Scrolls event and obtaining Ancient Relics from August 8 to September 4, you'll reduce the price of the Kagura skin.
Each Ancient Relic earned is equivalent to one diamond, and if you manage to gather 1288 Ancient Relics, you can get the Kagura skin completely free!
Xavier and Edith's skins can be obtained through a draw event starting on August 12. One draw costs 50 diamonds, with a 50% discount off the first draw each day.
Alternatively, you can go for the 10x draw, which costs 450 diamonds. The first 10x draw guarantees a Beyond the Cloud in-game cosmetic or skin.
Each draw gives a random amount of Skywhale Essence a small chance to get exclusive items and skins. The Edith and Xavier skin cost 800 Skywhale Essence each.
There will also be in-game events between August 12 and September 4, where you can earn free tickets by completing tasks.
---
---
Follow ONE Esports on Facebook, Instagram, and TikTok for MLBB esports news, guides, and updates.
READ MORE: Prey on enemies using these 3 advanced Roger combos in Mobile Legends