Legends and iconic personalities are often immortalized in pop songs, sung and cherished throughout the ages.
Following in the footsteps of James Dean and Mick Jagger, it is now the turn of the esports industry's greatest of all time (GOAT) to be commemorated in song.
JYP Entertainment's K-pop boy group, Stray Kids, recently released the song 위인전 (Hall of Fame) as a part of their latest album, ★★★★★ (5-STAR). This song not only captures the hearts of their STAY fandom but also pays tribute to the legendary League of Legends professional player, Lee "Faker" Sang-hyeok.
---
---
K-pop stars sing about Faker in Hall of Fame by Stray Kids
One line in Hall of Fame by Stray Kids pays homage to Faker, whom they regard as "the one who will overturn the game board."
Verse 2
Call me Shakespeare, I'm filling out my papers
Enjoy the battle against the hurdles,
The Faker who will overturn this game board a
Patterns that even Einstein can't quantify
The next level is much higher, to the power of the current level
Faker has solidified his status as one of the greatest players in the history of esports. This Korean mid laner achieved incredible success by clinching the League of Legends World Championship (Worlds) three times in 2013, 2015, and 2016.
Dubbed the "Unkillable Demon King," Faker holds an impressive record in the Korean league, securing 10 LCK championship titles along with numerous individual accolades. In 2019, he earned a place in Forbes' 30 Under 30 list, which recognizes accomplished individuals under the age of 30.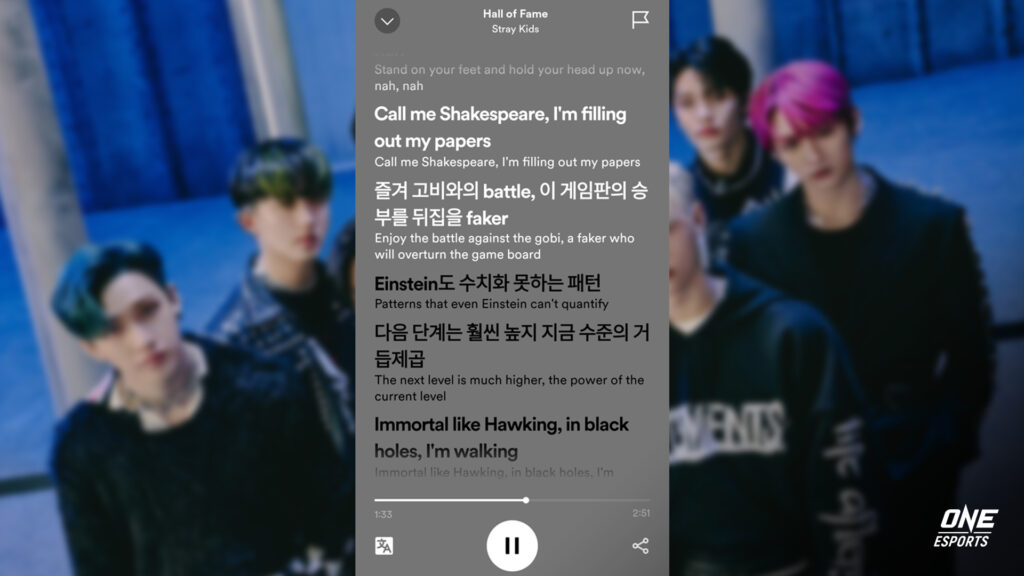 In addition to Faker, Hall of Fame by Stray Kids also mentions renowned figures throughout history, including Galileo, Thomas Edison, William Shakespeare, Albert Einstein, and Stephen Hawking. These individuals left indelible marks with their inventions, discoveries, and artistic creations.
Composed by 3RACHA sub-unit members Bang Chan, Changbin, and Han, Hall of Fame by Stray Kids serves as a heartfelt tribute to icons from diverse industries. It "expresses the group's eagerness and confidence to reach the top, with lyrics about their ambition to make history like the greats of the past," according to the album's introduction.
5-STAR is the fourth studio album of Stray Kids, featuring a vibrant mix of 12 new songs spanning hip-hop, pop, and electronica genres. Prior to its release, the album shattered pre-order records for a K-pop album, according to Korean publication Xports News.
Listen to Stray Kids' Hall of Fame below:
---
---
Stray Kids is JYP Entertainment's all-boy group, comprised of seven members — Bang Chan, Lee Know, Changbin, Hyunjin, Han, Felix, Seungmin, and I.N. The group debuted in 2018 with "District 9," a hip-hop/electro-rock song.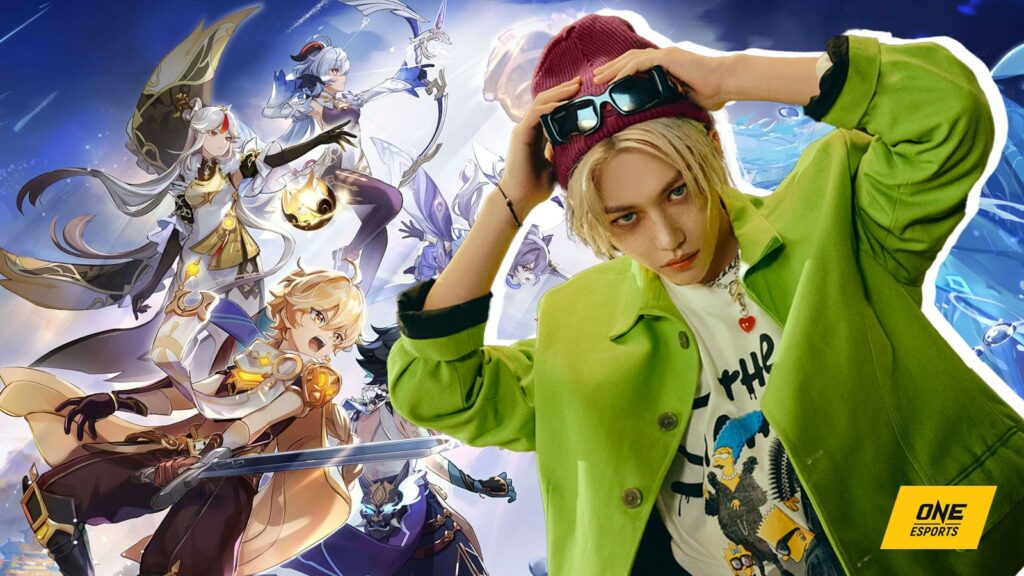 Lead rapper and sub-vocalist Felix is recognized by fans as the biggest gamer in the group. In a previous V-Live live stream, he had a short discussion with his fellow members about Riot Games' flagship title. Felix also plays Genshin Impact and uses Ganyu in his party.
Discuss stories like these with us — join the ONE Esports Discord community.
READ MORE: Can you cosplay a real person? Fan does Faker cosplay of Faker cosplaying Ryze