Updated on July 5, at 4:20 p.m. GMT+8: Oner's recent bicep curl photos.
Sorry, T1 Oner. I don't think you can ward hop away from this challenge.
T1 CEO Joe Marsh is a man of many tweets, always finding the time to congratulate his players for their achievements on and off Summoner's Rift. Just recently, Marsh shared a photo of T1 jungler Mun "Oner" Hyeon-joon and his progress in the gym, and said that the player is getting ready to cosplay.
The CEO came across the photo from Oner's trainer, Paul Cho, and jokingly called him a "rookie tweeter" because he forgot the tag the player's official Twitter account.
---
---
T1 Oner's trainer shares fitness journey on Twitter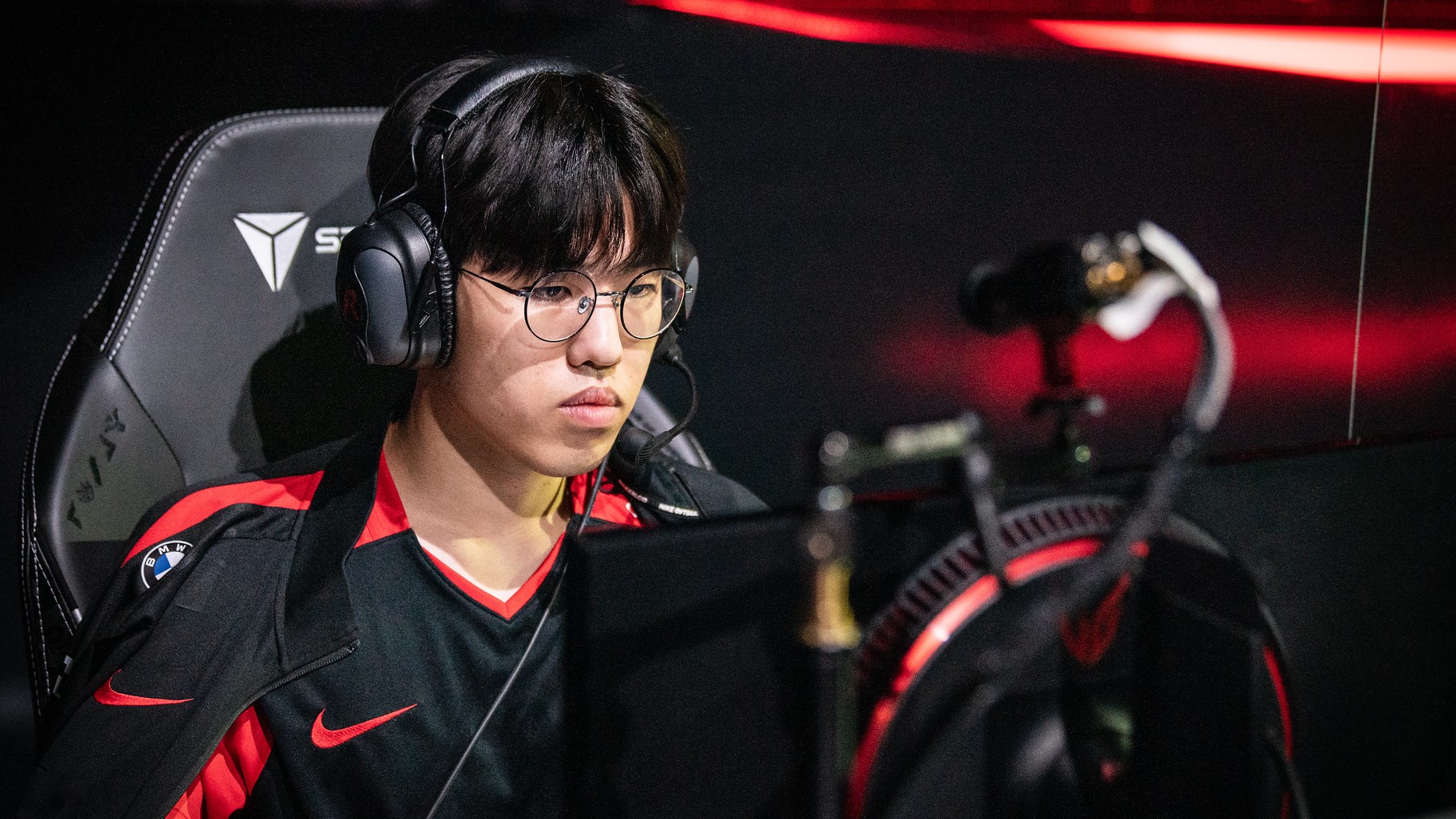 Marsh posted the photo on his account after the team emerged victorious against DWG KIA in Week 2 of the 2022 LCK Summer Split. With Oner flexing his back muscles in the photo, the CEO said he was "prepping his Lee Sin cosplay" to match his in-game dominance.
While Marsh's caption might have just been a witty remark, trainer Cho has been leaving hints all over his Twitter account about a potential cosplay for T1 Oner.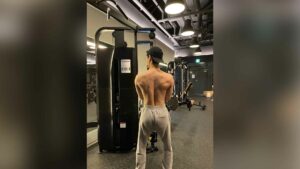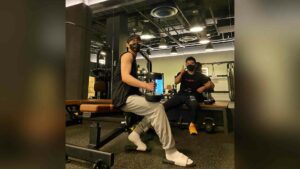 Cho's first post, the back photo, hinted at a "thirst trap" coming after the Summer Split. He also cheekily replied with an OK hand sign emoji when a Korean T1 fan account specifically asked about the Lee Sin cosplay.
The trainer's most recent tweet showed the T1 jungler in action. Oner can be seen flexing his massive arm muscles while doing bicep curls with 10kg dumbbells. The trainer captioned the tweet with an emoji of a tiger, Oner's self-professed spirit animal.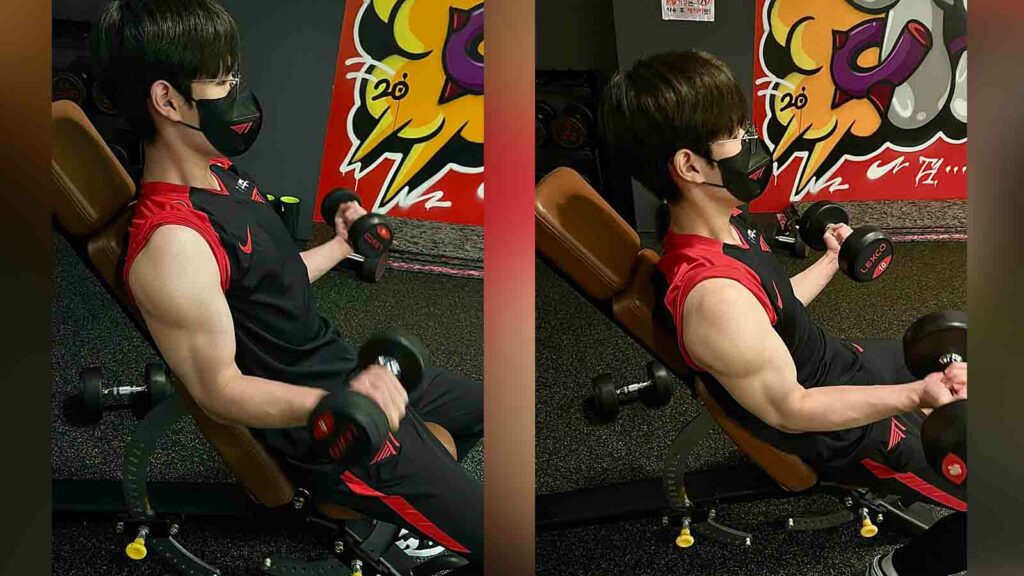 It's only been a few weeks since Cho started posting the fit-spirational photos, but it's safe to say that T1 Oner is on track to looking as buff as the Blind Monk. All he needs now is a few hand wraps, baggy pants, and a bald cap.
If you'd like to see more esports players who also love fitness, here are 7 esports pros with incredible body transformations.
Follow ONE Esports on Facebook and Twitter for more LoL news, guides, and highlights.
READ MORE: T1 adds graffiti, tiger stripes, and 20-0 to new BMW team car