With the 2022 League of Legends Champions Korea (LCK) Summer Split starting in a few days, Spring Champions T1 are gearing up to defend the LCK throne from encroaching challengers.
During the pre-season press conference, all eyes were on T1 Faker and coach Choi "Polt" Seong-hun. T1 notched a historic 18-0 record in the LCK Spring season and dominated the Spring playoffs, losing only one game against Gen.G in the final.
While many teams believe that T1 remain the heavy favorites to win again in the Summer Split, Lee "Faker "Sang-hyeok thinks that this split could be very different from the previous one. According to him, LCK rivals Gen.G are a strong contender to win it all.
---
---
T1 Faker thinks Gen.G has the best chance of winning 2022 LCK Summer Split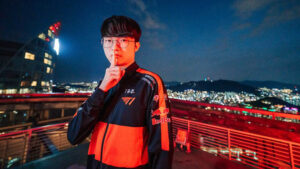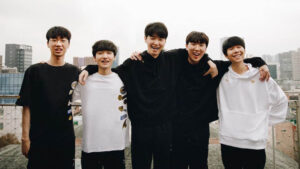 The three-time Worlds Champion cited Gen.G's considerable improvement since the Spring Split. "They were the Spring runner-up. They gained more synergy and teamwork since the Spring Split, so they have the edge now," said Faker, according to a translation by Inven Global.
Gen.G also finished the regular season in second place with a 15-3 record, a strong showing for a team that went through significant roster changes in the 2021-2022 offseason.
Building around 2017 Worlds Champion Park "Ruler" Jae-hyuk, the team signed top players Jeong "Chovy" Ji-hoon, Son "Lehends" Si-woo, and Han "Peanut" Wang-ho. By the end of Spring, Ruler and Chovy were chosen for the LCK All-Pro Team 2, while Peanut and Lehends were part of the LCK All-Pro Team 3.
Gen.G head coach Go "Score" Dong-bin elaborated on their Spring run, saying that the new roster was still finding its footing during the tournament.
"Most of the players were from different teams. It was a season where we tried to identify what we lacked. We need to improve on those things to get better results in Summer," said Score.
If Faker's comments are anything to go by, the team may have successfully done just that, turning them into a serious title contender. With teams like Gen.G and DWG KIA ready to challenge the T1 squad for the top position, the Spring champions will need to be in their best form yet.
They'll do their best to "win the Summer Split like the Spring Split," said Polt.
The 2022 LCK Summer Split will begin on June 15, with Hanwha Life Esports facing Kwangdong Freecs at 5 p.m. GMT+9 | 4 p.m. GMT+8 | 8 a.m. GMT | 1 a.m. PT. You can catch the action on the official LCK Twitch channel.
Follow ONE Esports on Facebook and Twitter for more LoL news, guides, and highlights.
READ MORE: LCK Summer Split 2022: Full roster of every team competing