League of Legends Champions Korea (LCK) Spring champions T1 got creative in BMW's latest challenge titled "Pimp My Rivalry".
In Pimp My Rivalry, partnered esports teams collaborated with renowned artists to style their own team BMWs. The final designs will be displayed on the BMW Esports Twitter, where fans can vote for the best car wraps.
For T1's new BMW iX1, the LCK squad teamed up with Korean artist Sambypen. He started his career doing graffiti art in high school, and even got arrested a few times for it.
T1 collaborates with Korean artist Sambypen for the BMW's design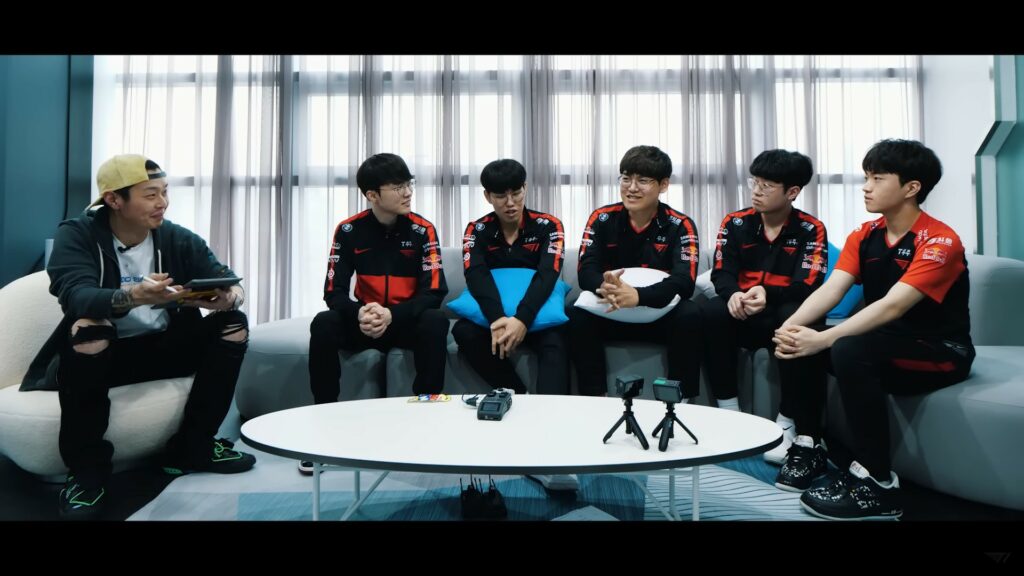 In the video, the team did a quick brainstorming session with the artist, discussing their initial plans for the actual car wrap.
AD carry player Lee "Gumayusi" Min-hyeong wanted to incorporate the red and black team colors as flames into the design, but the rest of the team wasn't too thrilled about adding the flame pattern. Sambypen even joked that Gumayusi was designing his own car.
The team went back and forth in adding specific animals to the design. Sambypen suggested adding an "innocent" image that will make their opponents underestimate them. Support player Ryu "Keria" Min-seok thought of a Pomeranian since it represents how people see him.
Moon "Oner" Hyeon-joon went in the completely opposite direction and mentioned a tiger. Oner said that the idea came from his alma mater, Dongshin High School, that uses a tiger as its mascot.
---
---
The final design of the BMW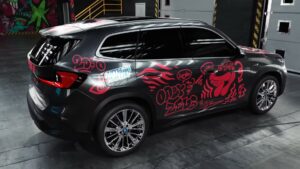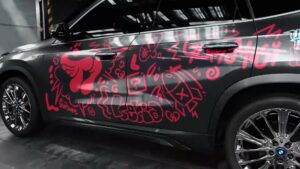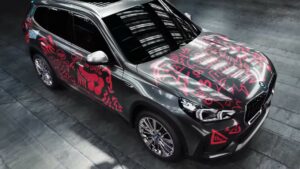 Sambypen's final design featured a collage of LoL-inspired graffiti doodles along with the names of all five players.
The T1 logo gets a new wavy look on the front doors. The artist also placed a "20-0" sketch near the fuel tank, a reference to their perfect run during the 2022 LCK Spring Split.
Oner got his wish with red tiger stripes while Keria's Pomeranian was cleverly replaced with a broken heart. Even though Gumayusi didn't get his flames, his name is paired with a Jinx-inspired rocket. Top laner Choi "Zeus" Woo-je also gets some love with a lightning strike graphic.
And of course, the name of three-time World Champion Lee "Faker" Sang-hyeok is placed right on the hood of the BMW, adorned with a crown, a halo, and a LoL trophy–a fitting image for the greatest LoL player of all time.
You can check out the official video down below:
---
---
Follow ONE Esports on Facebook and Twitter for more LoL news, guides, and highlights.
READ MORE: Keria opens with support Camille, switches it up to win first Telecom War of LCK Summer