After two years with MAD Lions, mid laner Marek "Humanoid" Brázda left during the offseason for Fnatic. He was replaced by 20-year-old rookie Steven "Reeker" Chen.
Previously competing in the European Regional League (ERL) under Berlin International Gaming (BIG), Reeker made his debut in the LEC over the weekend in the opening match of the 2022 Spring Split.
Up against superstars Team Vitality, Reeker found himself laning against Luka "Perkz" Perković, who had just returned from the LCS after a year with Cloud9.
Despite having to face one of the best veteran mid laners in the world, Reeker was bold enough to choose Yasuo after Team Vitality showed their cards by locking in Akshan.
Facilitating him were Javier "Elyoya" Prades Batalla's Diana and William "UNF0RGIVEN" Nieminen's Nautilus. Together, MAD Lions snowballed the game with wombo combos, and took down Team Vitality in 32 minutes.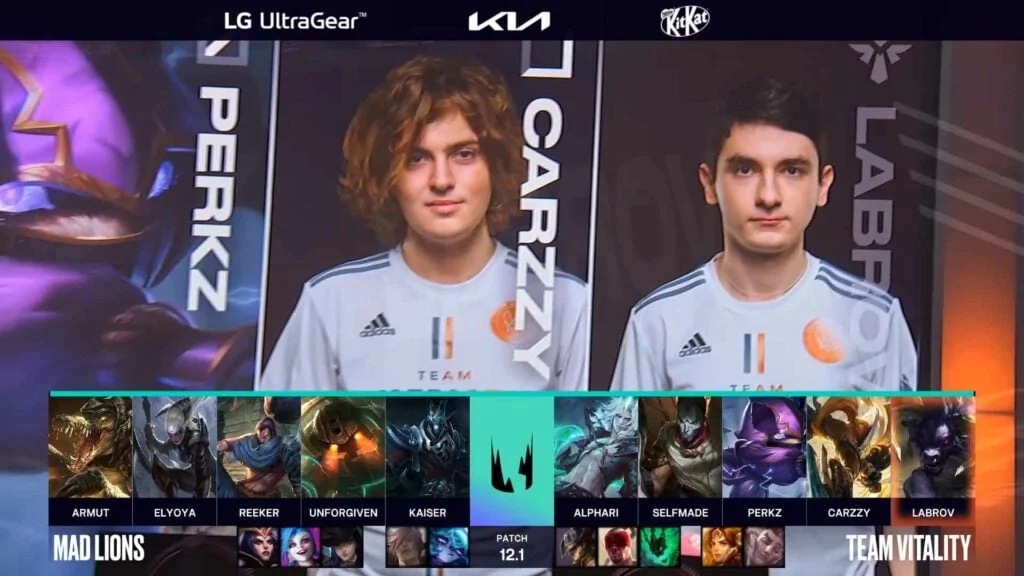 In a post-game broadcast interview with Laure Valée, Reeker reflected on his debut performance, and what it's been like working with MAD Lions so far.
---
---
MAD Lions mid laner Reeker reflects on his first game against Team Vitality in the 2022 LEC Spring Split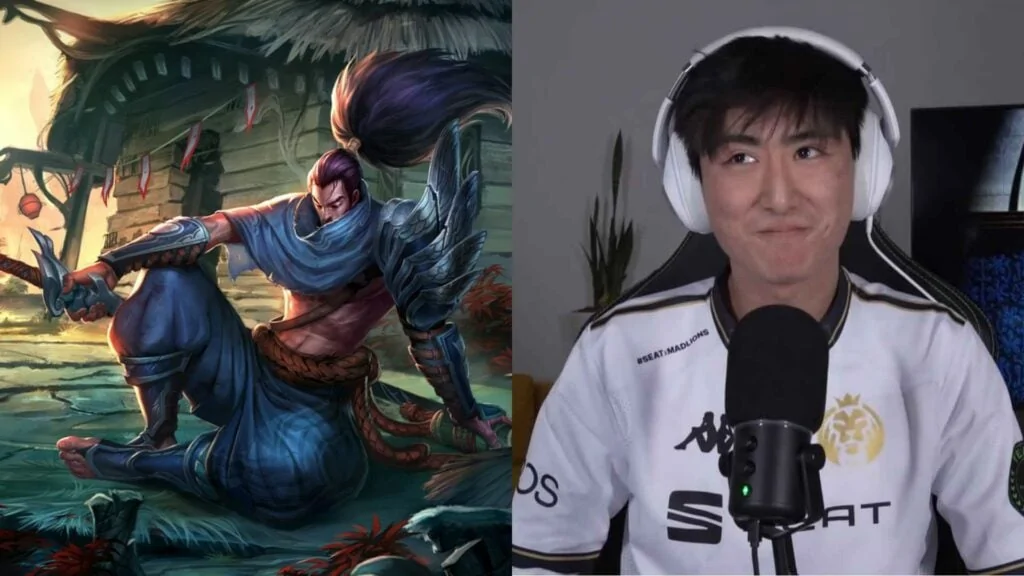 Despite getting ahead in lane with two kills on Perkz, the rookie mid laner was quick to praise his teammates.
"I'm not that happy overall because I was first-timing this matchup. It was my first time playing Yasuo into Akshan," he said. "My jungle and support helped me out a lot."
He also attributed easy-to-execute wombo combos to their victory, and was pleased with how well the team worked together to pull them off.
"I'm not not happy, but I'm more relieved than happy that this first game is over, probably," Reeker added.
The rookie also revealed that he felt slightly nervous before his first debut game, especially since it was against Team Vitality.
Nonetheless, he fully trusted his jungler, Elyoya, to "call the shots", and shared that it is easy to work with him compared to his previous experience at BIG where the newbies followed him and did not contribute that many ideas.
"Elyoya is a guy who has a really strong opinion about the game," Reeker shared. "And there's often times where there's conflicts, but there's also times where he's saying stuff that makes good sense, and he's really strict to follow them inside the game, which is why he's such a good leader."
Watch the full MAD Lions versus Team Vitality VOD here.
The LEC Spring Split 2022 continues, livestreamed on Twitch and YouTube every weekend. Follow ONE Esports on Twitter for more League of Legends content.
READ MORE: MAD Lions are mad enough to open LEC Spring 2022 with Karthus bot, Yasuo mid