Last August, the LCS announced that the LCS Spring Finals 2022 will take place at the NRG Stadium in Houston, Texas from April 23-24.
Since then, fans have been curious as to whether there'll be a live crowd for the event in light of the COVID-19 pandemic.
On Saturday, LCS commissioner Jackie Felling confirmed that there'll be a live crowd for the event, and that LCS Spring Finals 2022 tickets, as well as other information, will be announced "in the coming weeks".
---
---
LCS Spring Finals 2022 will have a crowd, according to LCS commissioner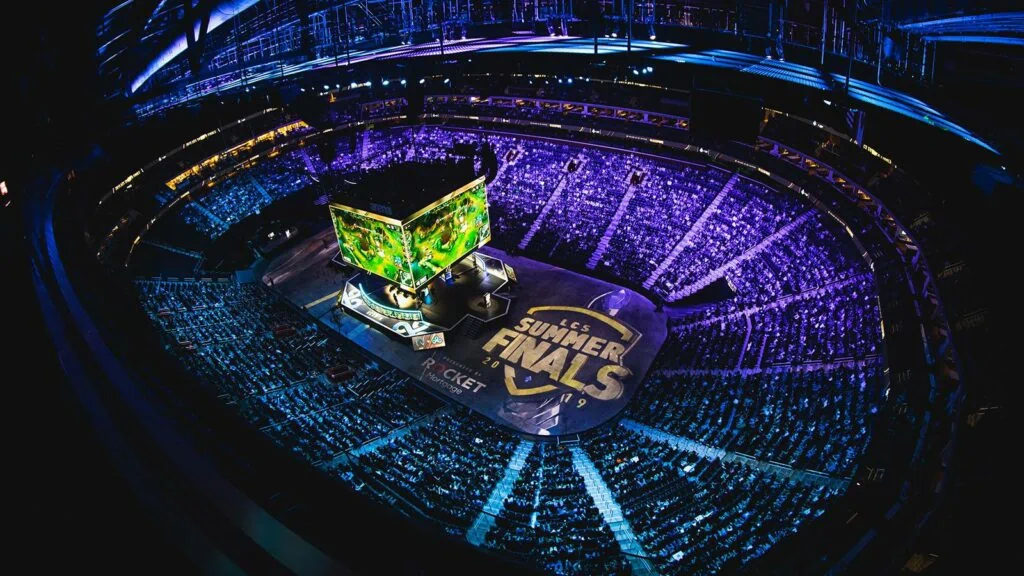 Felling responded to a Reddit post that enquired about the status of the LCS Spring finals 2022. "This event is happening and we're excited to announce tickets and other details in the coming weeks," she replied.
"As you can imagine COVID/pandemic makes event planning much more complicated and we are pushing to get out details ASAP."
Today, Felling confirmed on Twitter that the LCS is on track to be back with fans at the NRG Stadium.
She also wrote that it "shouldn't be much longer" before LCS fans can return to the LCS Studio, with details to be announced. Currently, teams are playing at the studio, but fans have not returned yet.
Explaining the delay, she added that there are "internal regulations and other parties/factors" at play besides city regulations.
The LCS has not had a live crowd since March 2020 due to COVID-19. Pro teams were only able to return to the LCS Studio this year.
READ MORE: What is Champions Queue and who is eligible to compete?