DRX Deft is considered to be one of the greatest ADCs to ever play League of Legends.
Clocking in almost a decade of pro play, the Korean veteran bagged two League of Legends Pro League (LPL) championships with Edward Gaming and two LoL Champions Korea (LCK) championships with Samsung Blue and KT Rolster.
In the LCK's latest YouTube series titled "One man corps Deft", Kim "Deft" Hyuk-kyu takes a trip down memory lane with analysts and former teammates, commenting on his LCK debut in 2013 to his most recent achievement–getting 2,000 kills in 2022.
DRX Deft reminisces about the 2017 KT Rolster superteam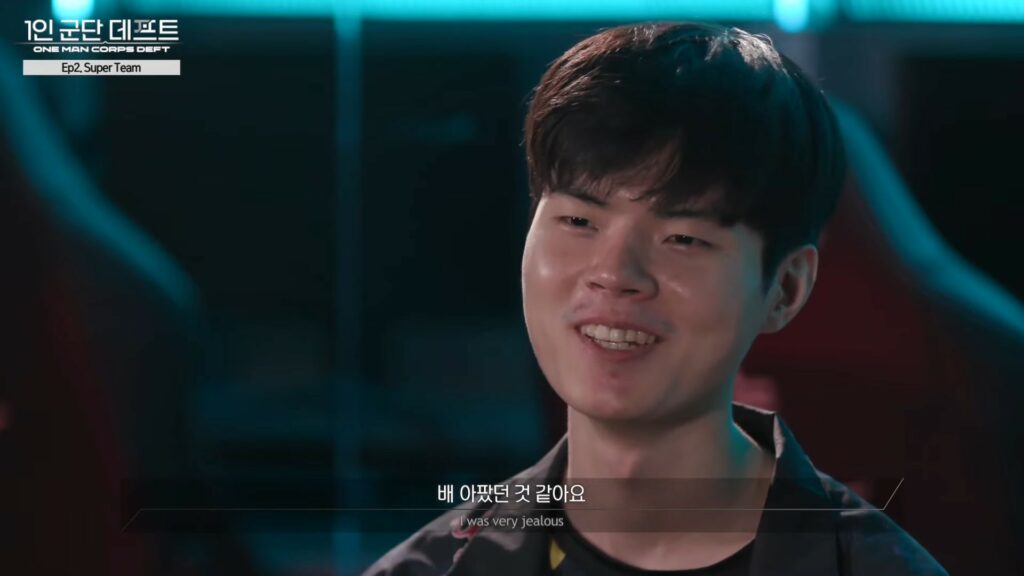 DRX Deft was part of the 2017-2018 KT Rolster superteam alongside LCK star Song Smeb" Kyung-ho and 2014 World Champions Cho "Mata" Se-hyeong and Heo "PawN" Won-seok. This Is Game journalist Lee Hyeong-cheol believed that the team had "star power, personality, and skill".
Despite high expectations, KT Rolster missed their chance to qualify for Worlds 2017 after losing to Samsung Galaxy in the LCK Regional Finals.
"When I saw Samsung Galaxy go to Worlds and win, I was very jealous. We were called a superteam, but didn't even make Worlds. I think everyone was really bitter," said DRX Deft.
The KT Rolster squad finally hit their stride in 2018. Deft and the boys became LCK Champions after an intense 3-2 Summer final against rising squad Griffin, and fulfilled their goal of qualifying for Worlds that year.
Deft admitted that his journey to an LCK Championship only took one and a half years, but it felt longer for him since they had such a great roster during that era.
---
---
Former teammates Keria and Smeb open up about Deft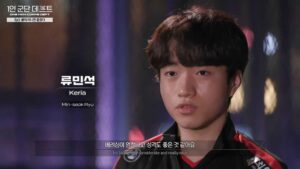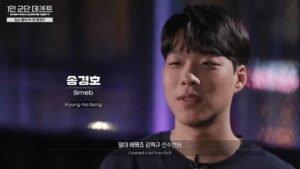 The LCK also featured a few of DRX Deft's former teammates to say a few words about him. KT Rolster teammate Smeb praised the LCK veteran's work ethic, mentioning that he'd practice regardless of whether they won or lost.
Ryu "Keria" Min-seok, who played alongside Deft in the 2019-2020 DRX roster, talked about how helpful he was in and out of the game. Aside from giving advice to the rookie player at the time, Deft would pay for Keria's meals, shoes, and trips out of his own pocket.
"I think Deft is one of the top five pro players in the history of League of Legends. He already has a great reputation for being very considerate and really nice," said Keria.
On top of his 2,000-kill achievement, DRX Deft hopes that he can put on outstanding performances for the rest of the year so that people remember him in a positive way.
You can check out the first episode of Deft's LCK mini-series down below:
---
---
DRX will face Nongshim RedForce today at 8 p.m. GMT+9 | 7 p.m. GMT+8 | 11 a.m. GMT | 4 a.m. PT. You can catch the action on the official English and Korean Twitch LCK channels.
Follow ONE Esports on Facebook and Twitter for more LoL news, guides, and highlights.
READ MORE: LCK Summer Split 2022: Schedule, results, format, where to watch