Champions Queue was first launched in North America in February 2022. It is a ranked queue, invite-only in-house system for pros and amateur players in the region on the Tournament Realm that features seasonal prize pools.
Its server is hosted in Los Angeles. which provides low ping while building a more competitive environment, similar to the Chinese super server where LPL players and high Elo players in China play ranked.
Since Worlds 2022 is held in North America, with the Group Stage kicking off in New York on October 7, LCS Academy Director Zack "Riot Whoopley" Elliot announced today that Riot Games has put in place more improvements to expand access and increase game quality.
---
---
Worlds Champions Queue improvements aim to increase quality and inclusion
During Worlds Champions Queue, Riot Games received feedback from pro players that the quality of matches was more inconsistent than before, Riot Whoopley wrote.
When T1's superstar mid laner Lee "Faker" Sang-hyeok entered the server, he was frequently put into teams with amateur university students, and quit CQ soon after.
As a result, Riot Games now mandates that amateur players must be at least Grandmaster in solo queue, but also reach Challenger at least once this season to retain access. They will also undergo review by the Champions Queue Council.
At the same time, Riot is also widening access to Champions Queue. Before Worlds, Champions Queue was only open to pro players in the LCS and LLA, academy players, LCS alumni, as well as amateur players from Riot Games' Proving Grounds Qualifiers. Now, the list is being expanded.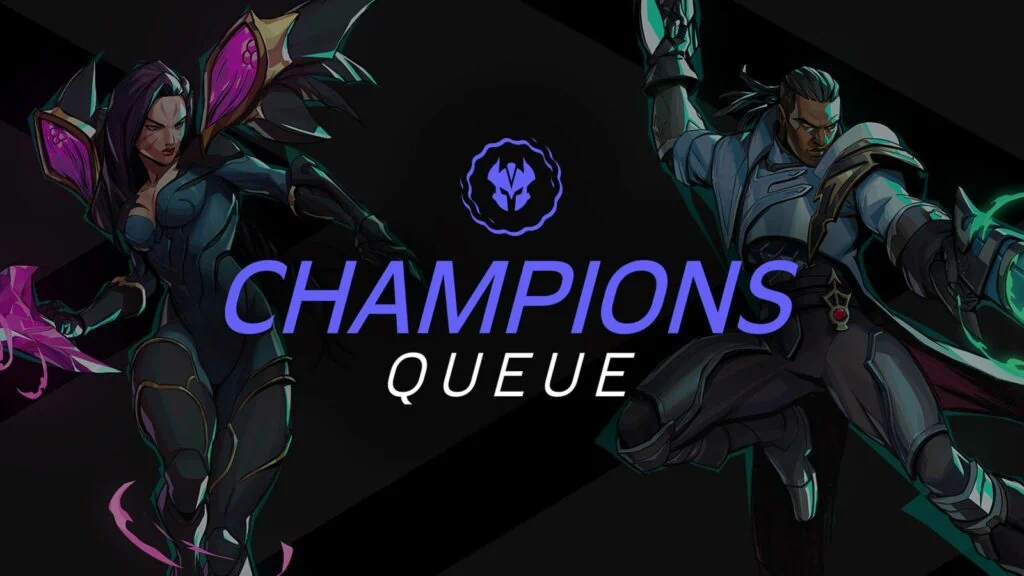 Original Champions Queue access
All LCS and Academy players
LLA players
Amateur players from Proving Grounds circuit
Recent LCS alumni
Worlds Champions Queue additions (revised)
All competing Worlds players
Bootcamping players from an active roster in a Worlds-qualifying league
Former pro player from Worlds-qualifying league or a former player from LCS Academy
New additions must have reached Challenger in solo queue this season, be located in North America, and be approved by the CQ Council upon review.
"Champions Queue is our chance to stretch the limits of what we've built, and overcoming challenges is a part of that process," Riot Whoopley wrote. "We've seen a lot of community discussion since the launch of CQ Worlds so we wanted to take some time to talk more in-depth about it."
READ MORE: Why does Riot Games allow pro players to wear Crocs at Valorant Champions but not at Worlds?