The first time I started playing Genshin Impact was during launch week in September 2020.
I downloaded it on PC and tried it out for half an hour before nausea struck. Due to this unforeseen bodily consequence that stemmed from its third person POV, I had to stop. I then attempted to continue playing on mobile but eventually gave up because I didn't like the controls.
However, as editor of ONE Esports, miHoYo's best performing title remained a big part of my life. I appreciated that many coworkers loved the game, putting in hours and hours into it. Still, for two years, I didn't feel any desire to go back to it… until Zhongli's banner run made a comeback.
---
---
The overwhelming pull of Zhongli made me want to pull for him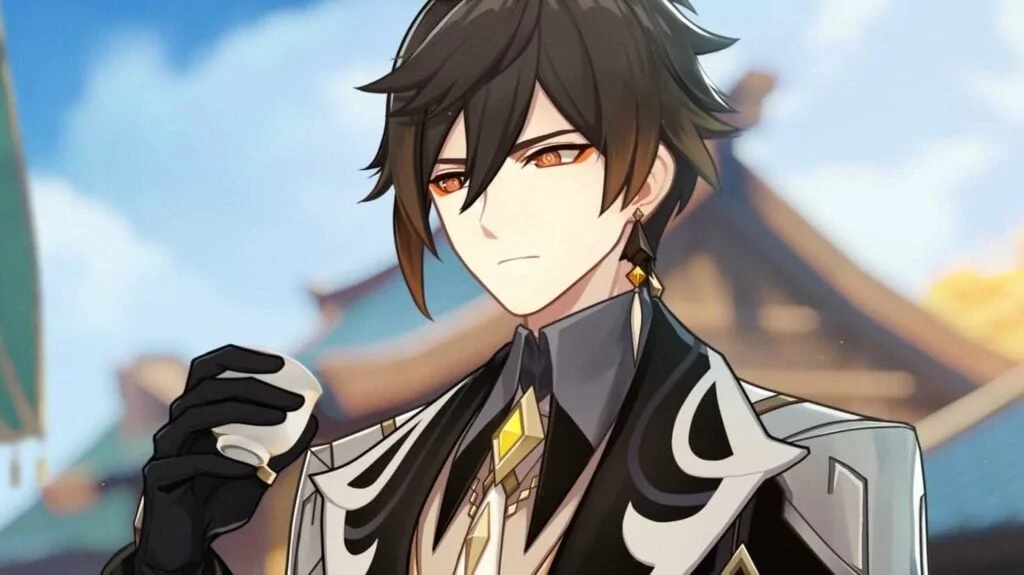 The idea of going back to Genshin took seed when I was–get this–waiting for my coworker to play Valorant.
On his Twitch stream, Joseph was pulling for Shenhe, whom he managed to get after spending only 12,000 primogems. Even though I had no interest in this character, joining him in the thrill of rolling was exhilarating. There's just something about watching someone hope with all their heart for something, rationalize their feelings when they don't get it, then see them fall back into the cycle of hope once again.
Three days later, I edited and published Kristine's "5 reasons why you should absolutely blow all your Primogems on Zhongli" article, which really got me thinking more seriously about going back to the game for his sake. After all, he's a god, he erects a big pillar, and he has a pair of intensely glaring eyes that gives me an uncontrollable urge to beg him to step on me.
And so, during the Lunar New Year break, I uninstalled Dota 2 to make way for Genshin Impact.
Blowing all my red packet money in Genshin Impact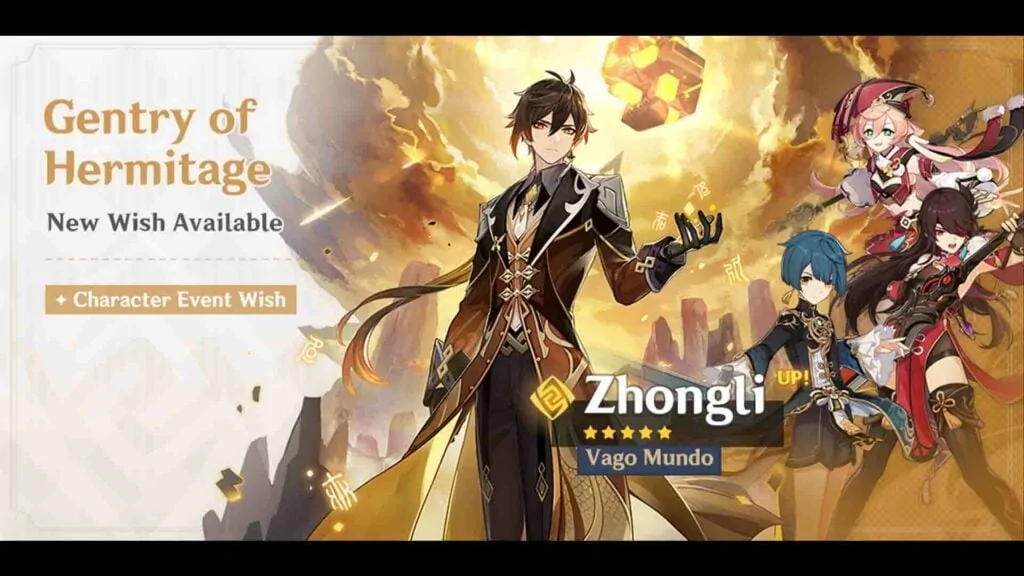 Diving back into the game, the biggest discovery wasn't how much I was in love with Zhongli, but that I could actually play without feeling nauseous. After more than a year training myself in Valorant in first person POV, somehow, someway, my body managed to adapt to third person games as well.
My body was ready for Zhongli.
These intense positive emotions grew in tandem with negative ones that stemmed from the fact that I wasn't at all happy with our free starting characters, comprising Lumine, Amber, Kaeya, and Lisa. Kaeya, though a handsome man with a snazzy attitude, is much better off making ice bridges than dishing out damage.
Since my heart and mind were set on Zhongli, I saved up all of my Hero's Wit, Adventurer's Experience, and Wanderer's Advice books for him. In the last few days of Xiao's rerun banner, I started grinding as much as I could to earn free Primogems to prepare for his coming.
With 6,000 Primogems in hand, I rolled on the first day Zhongli's banner was out… to no avail.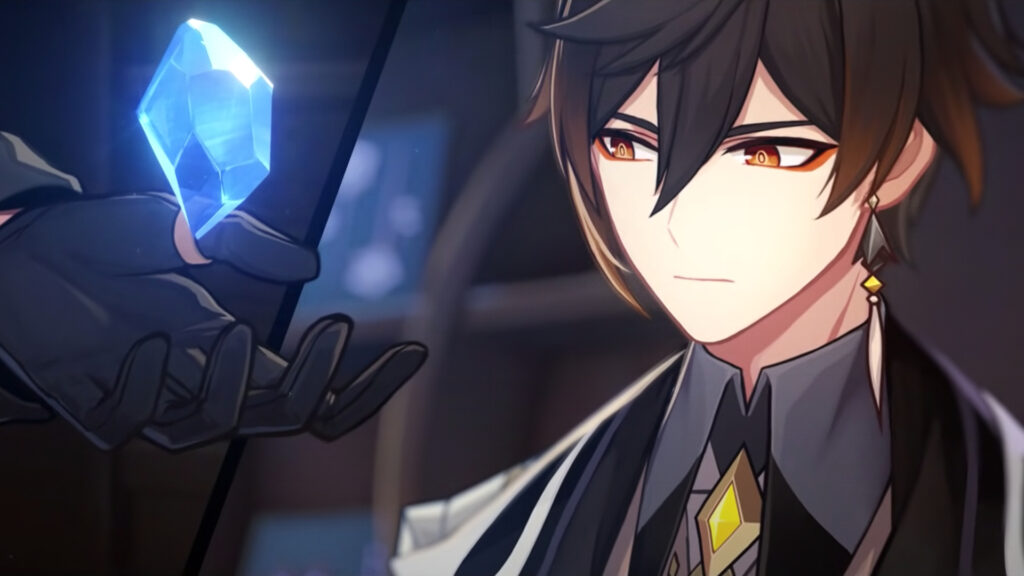 My desired husbando was still nowhere to be found, though I was happy to receive Beidou, Xingqiu, and Yanfei because they were already improvements from my current basic party.
Looking at the red packet money I received from my relatives, I decided to go all in. 6,480 plus bonus 6,480 Genesis Crystals for SGD$148.98 (US$110)? What a good deal. It was Lunar New Year after all, and everyone I met had been wishing me good luck.
Streaming on Discord for two of my friends, they fulfilled the role I once did as an onlooker, observing (but not judging) how I willingly plugged myself into the cycle of hope and despair.
About three quarters of the way in and losing count of how just many rolls I'd made, I got the surprise of my life: my second most desired husbando appeared.
"OH MY GOD, OH MY GOD, OH MY GOD!" I screamed in disbelief when Diluc showed up on my screen.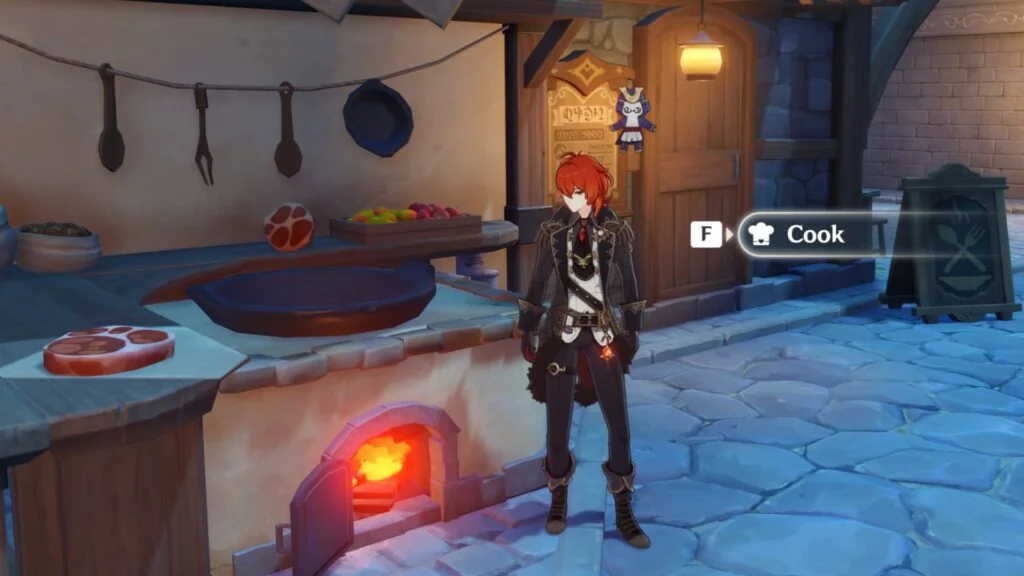 I didn't read the banner details because my heart was set on Zhongli, so I didn't even know that there was a chance I could get another five-star character, what more, Diluc. In fact, I was ready to wait for his banner rerun and pump more money to get him should miHoYo ever bring him back.
Brimming with joy, I used up the last quarter of my Primogems, but still no Zhongli.
After a short debate with my friends, we concluded that since I already had my heart set on him all this while, I should just go ahead and get him. Banking on the 3,280 Genesis Crystals with an additional 3,280 bonus, I put in another SGD$68.98 (US$50). After another 20 rolls, Zhongli, in all his geo glory, finally appeared.
My godly husbando had arrived. I own him, and get to stare at his back for hours and hours to come. Together with Diluc and Xingqiu, they make a great party.
Despite splurging US$160 in total, I count myself very lucky because I received the two five-star men I've always wanted. My heart is now full, my mind at peace, and my wallet, empty.
Worth.
---
Follow ONE Esports on Facebook for more gaming, esports, and culture news.
READ MORE: Ganyu build guide: Best talents, artifacts, weapons