South Korea has a vibrant gaming culture that transcends all age groups and professions, including K-pop idols. Despite their hectic schedules, some of the most popular idols like those in Blackpink and Twice find time to indulge in their passion for video games.
Sakura Miyawaki, a Japanese idol who is now part of Source Music's Le Sserafim, is known for her love of gaming and is the only member in her group who enjoys it. In addition to playing games in her free time, she has her own YouTube channel where she shares highlights of her gameplay sessions.
Previously, she has played games like Fortnite and Fall Guys, but her latest obsession is HoYoverse's Genshin Impact.
---
---
Le Sserafim Sakura shows mad gaming skills in the Genshin Impact Spiral Abyss
Sakura displayed her prowess as a gamer in the latest episode of Fearless Kkura, a web variety show produced by South Korean channel, tvN. In it, she played the most challenging domain in Genshin Impact, the Spiral Abyss, using her characters Zhongli, Yelan, Kamisato Ayaka, and the Raiden Shogun.
What impressed fans the most was when she switched to using the Raiden Shogun during combat. She used the Electro Archon's elemental burst, Secret Art: Musou Shinsetsu, and instantly dealt about 98,000 damage, without any buffs from other characters in her party.
Kkura, drop the build, please.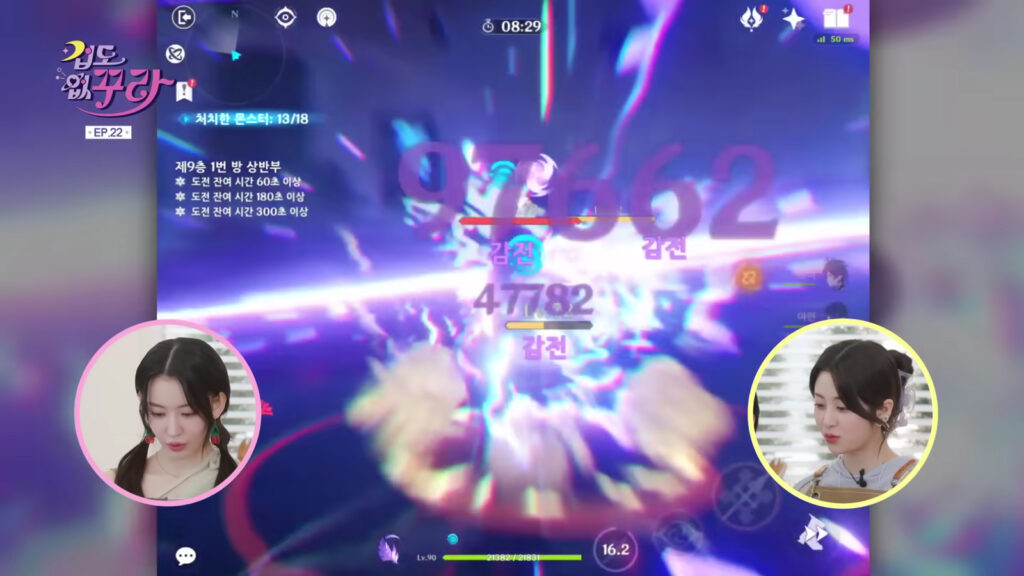 She played the game on her Samsung Galaxy Ganyu smartphone, a limited-edition collaboration between the mobile company and Genshin Impact. Fans of the show would remember that Sakura won the smartphone in one of the episodes when she played rock-paper-scissors against Nam Doh hyeong, Tartaglia's Korean voice actor.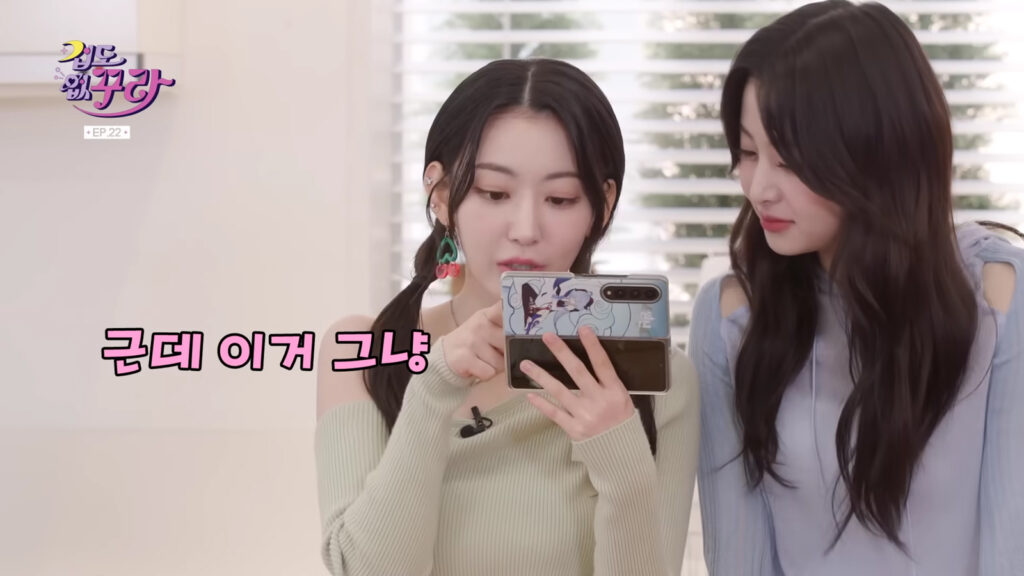 "You're good at games," her fellow Le Sserafim member, Yunjin, commented. "The best in the team."
Yunjin appeared as a guest in the episode, where she and Sakura tried recreating in-game dishes Sticky Honey Roast and Sakura Mochi in real life.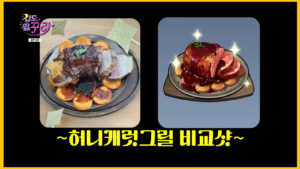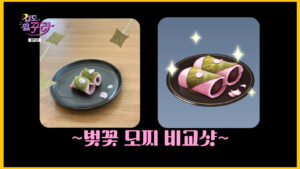 Coincidentally, Le Sserafim's Yunjin shares the same name as Genshin Impact's 4-star opera singer, Yun Jin, to whom she said hello during the episode.
Another Le Sserafim member, Kazuha, also has her own namesake in the game.
"When will they create Sakura?" the group's vocalist wondered. "I'll wait for it."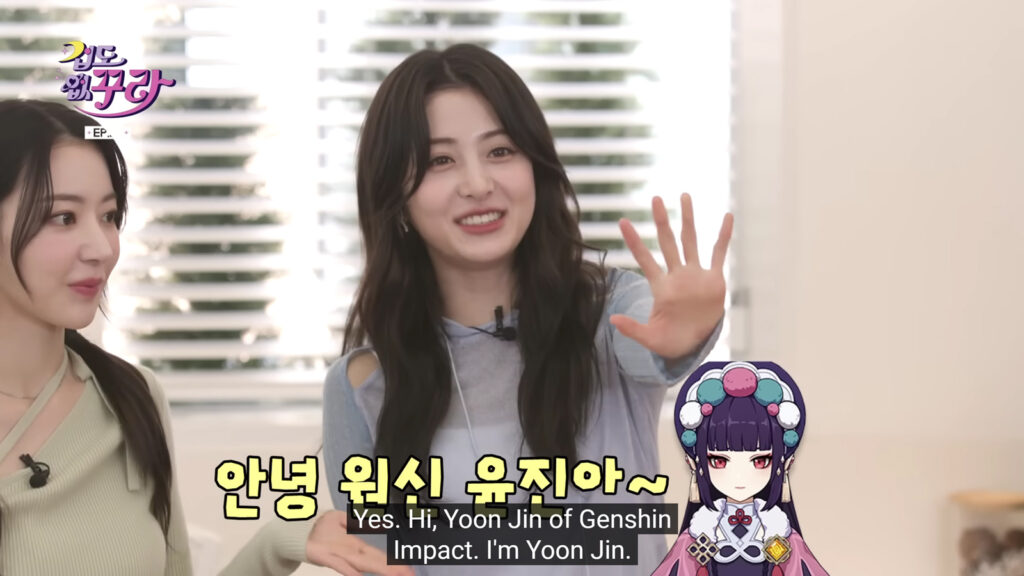 A highly popular game in South Korea and Japan, it's no surprise that Sakura has played Genshin before.
"It's so pretty and beautiful," she said in a previous episode of Fearless Kkura, referring to the game's open-world aspect. "I had so much fun playing."
The Fearnot fandom can watch the full episode of Sakura and Yunjin's cooking attempts below:
---
---
Sakura, also known among her fans as Kkura, has dominated girl groups HKT48, AKB48, IZ*ONE, and now, LE SSERAFIM. Her free time practically goes to playing video games, as she owns a gaming PC, a PlayStation 4, and a Nintendo Switch.
If you'd like to watch more K-pop idols play video games, here are five who stream online.
---
Follow ONE Esports on Facebook and Twitter for more Genshin Impact news, guides, and highlights.
READ MORE: Exclusive: How Super Junior's Heechul became so passionate about League of Legends