After over two years of waiting and eating crumbs, one of the most anticipated Genshin Impact characters is about to finally become playable.
HoYoverse has officially announced the release of Scaramouche, the sixth of the Fatui Harbingers in Genshin. Several players have been expecting the Balladeer's release since his first appearance during Fischl's Unreconciled Stars event in version 1.1.
Sitting patiently in the Scara waiting room is K-pop idol Felix from Stray Kids, who recently expressed his eagerness to obtain the upcoming character.
---
---
Stray Kids Felix plans to wish for Scaramouche in the upcoming Genshin Impact update
"I'm waiting for Scaramouche," he said in an interaction with a fan.
Felix is a Ganyu main, and uses other characters in his party like Sangonomiya Kokomi, Kaedehara Kazuha, and Bennett.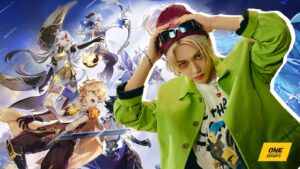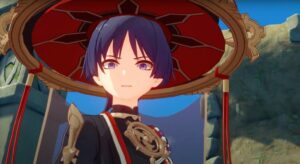 He also admitted that he's a bit behind the game since he doesn't have time to play due to his busy schedule.
Stray Kids is hard at work with the release of their mini album, "Maxident", and the announcement of their second world tour, "Maniac".
Stay (the name of the Stray Kids' fandom) is hoping the Korean idol will be able to squeeze in Genshin playtime, and for the Anemo Wanderer to come home soon.
Genshin Impact is HoYoverse's open-world role-playing game which achieved massive success worldwide. It is best known for its anime-like character art, compelling main story, and gacha system.
If you're new to Genshin, here's how you can start playing the game.
READ MORE: Stray Kids Felix reveals Genshin Impact main, proves he's a man of culture as well