After Riot Games' League of Legends collaboration with Soyeon and Miyeon for K/DA, another member of (G)I-DLE takes the spotlight this time in Valorant.
The K-pop girl group's main vocalist, (G)I-DLE Minnie, performed the song for this year's Valorant Champions Tour (VCT) Pacific to hype fans for the start of the regular season.
VCT Pacific 2023's "Making Waves" anthem was composed by Dutch DJ DonDiablo. The two-minute song showcased Minnie's heavenly voice in electronic dance beats.
---
---
(G)I-DLE Minnie stuns esports fans with her performance of VCT Pacific 2023's "Making Waves"
The music video, animated by Genesis Motion Technology and Benjamin Ang, showed players chasing each other down around a futuristic city, with streets and buildings reminiscent of the Asia-Pacific region. VCT fans can immediately spot the logos of the participating teams in the MV, placed on signs and billboards.
Minnie and DonDiablo's "Making Waves" refers to the diverse cultures among the VCT Pacific's participating teams and how these cultures constantly bump into each other like waves. The league has chosen the K-pop idol to represent the regions that the league encompasses, with Minnie born in Thailand, active in Korea, and recognized worldwide.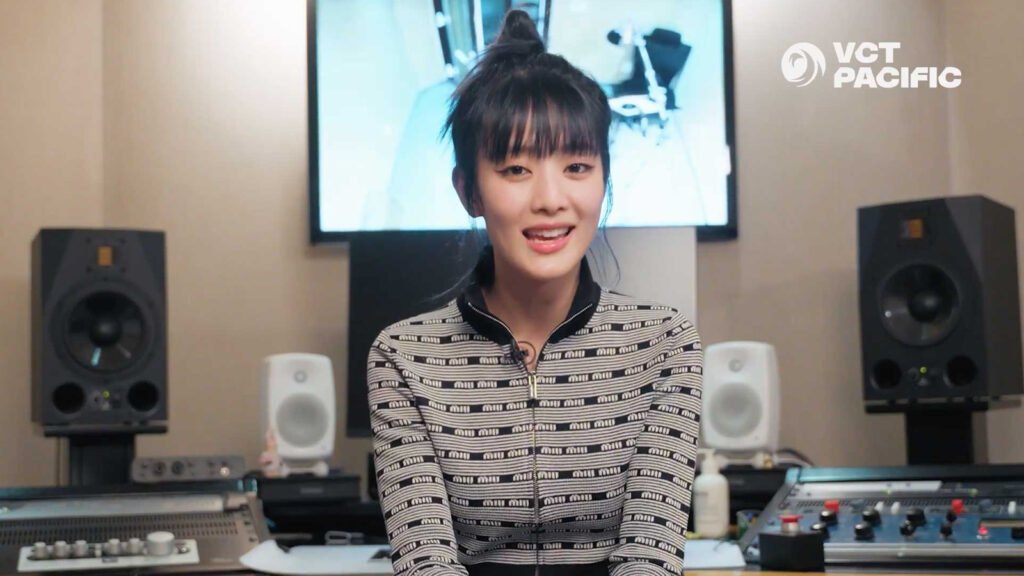 "It's quite challenging because there's a lot of high notes and (it's) pretty dynamic," she said during the behind-the-scenes interview. "I really had so much fun working on 'Making Waves' and I hope you guys like it."
An incredibly gifted K-pop idol, Minnie can sing in six different languages — English, Korean, Thai, Japanese, Chinese, and Spanish. She has done song covers of Bruno Mars' "Nothing" and "Recuerdame" from the movie "Coco." She has also collaborated with a few pop artistes like Anne Marie and Lauv.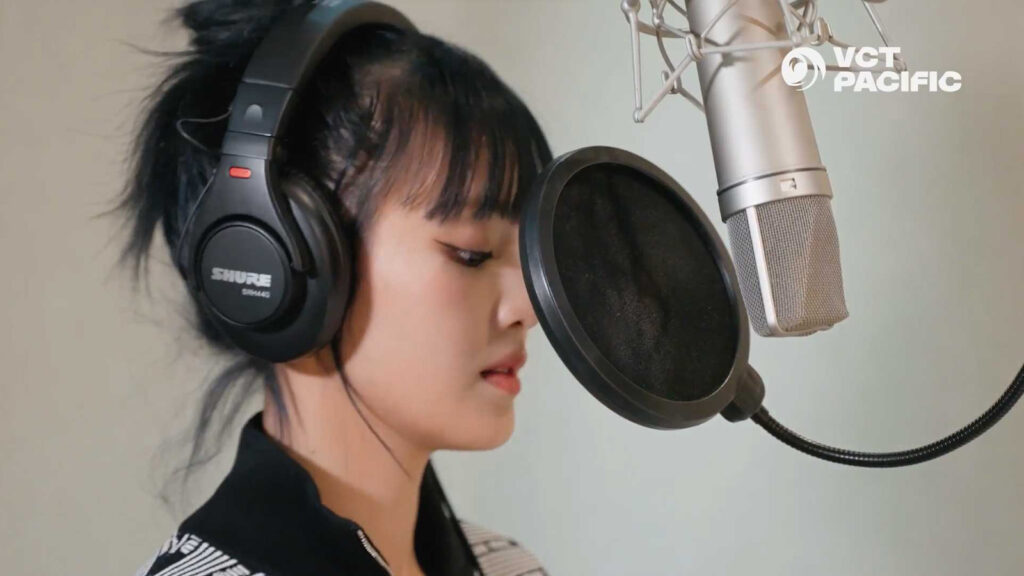 Minnie is one of the members of Cube Entertainment's all-girl group, (G)I-DLE. They have released hit songs such as "Nxde," "HWAA," "Uh-Oh," "Tomboy," and "Latata." The K-pop group's two other members, Miyeon and Soyeon, previously worked on a project with Riot Games as well, featuring the virtual groups K/DA and True Damage.
Listen to "Making Waves" below:
---
---
VCT Pacific 2023 kicks off on March 25 at 5 p.m. GMT+8 | 9 a.m. GMT | 2 a.m. PT with an opening match between DRX and Zeta Division.
---
Follow ONE Esports on Facebook and Twitter for more Valorant news, guides, and highlights.
READ MORE: The best controller agents for mastering Pearl map