You've seen Genshin Impact's Lisa in her dazzling purple outfit. Now, get ready to be enchanted by her fresh, green ensemble!
Mondstadt's most alluring librarian, Lisa, is getting a brand-new skin called "A Sobriquet Under Shade". This outfit revisits her roots as a gifted alumna of the Sumeru Akademiya, bearing a resemblance to her old uniform.
It shows her in a simple yet elegant getup, with a corset-style viridian top that emphasizes her curves, and a flowy white skirt that highlights her long legs.
The golden choker band and leg chain complement the whole look quite nicely, giving Lisa a sophisticated aura. Instead of her pointy witch hat, she now wears a large beret.
---
---
How to get your free Lisa skin 'A Sobriquet Under Shade'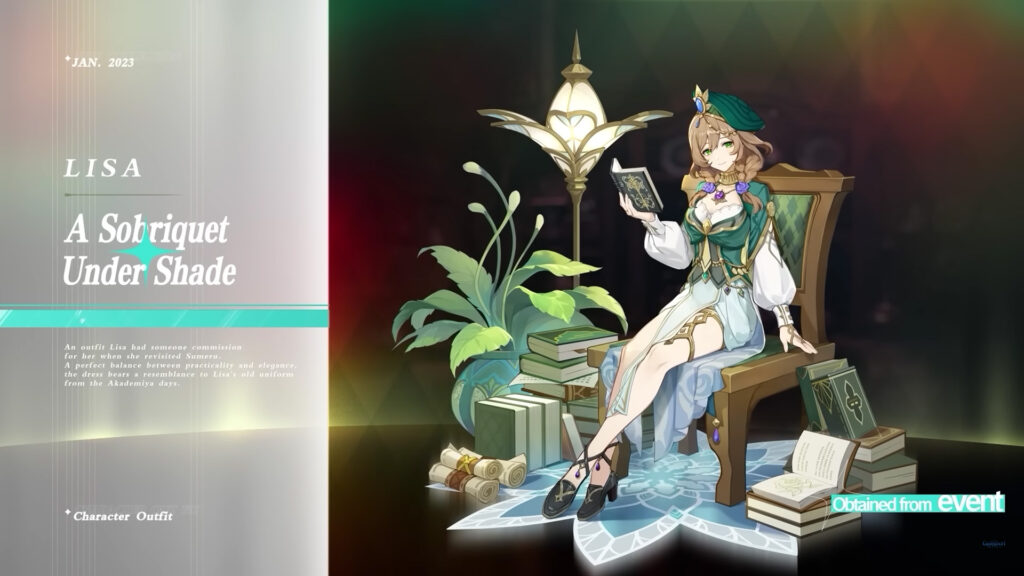 To obtain this free Lisa skin, players need to participate in the combat event "Second Blooming" from January 31 to February 13 and earn a cumulative score of 10,000 points.
A total of five challenges will be unlocked, where players can use either their own characters or the ones provided by the event.
Defeat all opponents and survive all three consecutive rounds per challenge to earn points and receive medals.
Second Blooming event eligibility and requirements
To participate in this event, you need to have accomplished the following:
Reach Adventure Rank 20 or above
Complete the Archon Quest "Song of the Dragon and Freedom"
Complete Lisa's Story Quest "Tempus Fugit Chapter: Act I"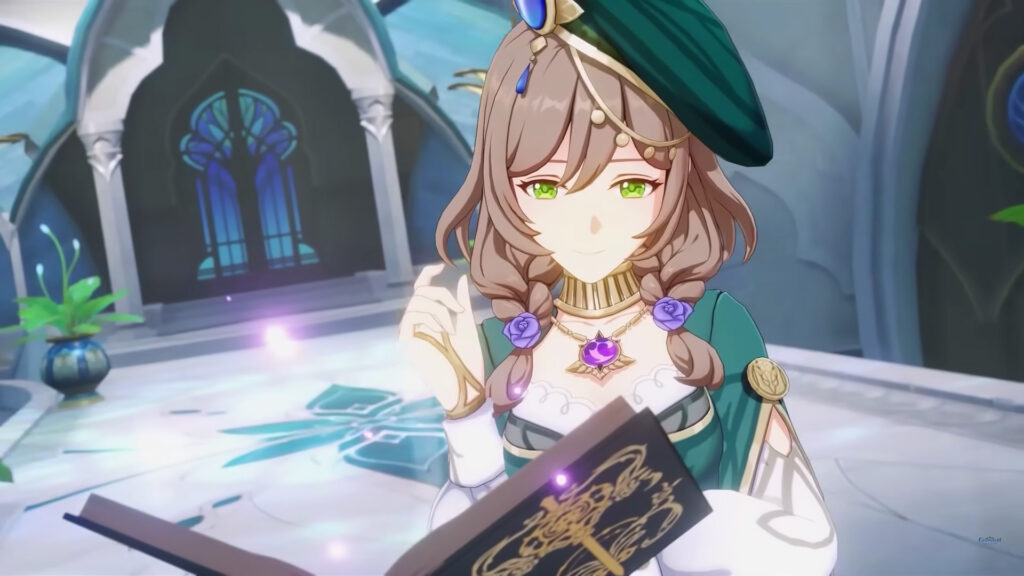 Like other 4-star character skins, this Lisa skin will be a free event reward for all players.
HoYoverse previously released Fischl's Ein Immernachstraum skin, Ningguang's Orchid's Evening Gown skin, and Barbara's Summertime Sparkle skin, which were all obtainable during their respective events.
After the end of Version 3.4, "A Sobriquet Under Shade" will be available for purchase in the Character Outfit Shop for 1,680 Genesis Crystals.
Even if you don't own Lisa, you can still get her skin, which will unlock once you acquire the 4-star character.
---
Follow ONE Esports on Facebook for more Genshin news, guides, and highlights.
READ MORE: Genshin Impact's Ad astra abyssosque meaning explained