The Genshin Impact Version 2.4 special program confirmed the return of Liyue's Lantern Rite event, officially called the "Fleeting Colors in Flight" event.
It's an annual festivity where the streets of Liyue Harbor are adorned by thousands of paper lanterns to honor the adeptus Skybracer.
With the special occasion coming up, it's only fitting to dress up the most glamorous Geo character and the Tianquan of the Liyue Qixing, Lady Ningguang. MiHoYo has revealed the first Ningguang skin "Orchid's Evening Gown".
How to get the Ningguang skin 'Orchid's Evening Gown'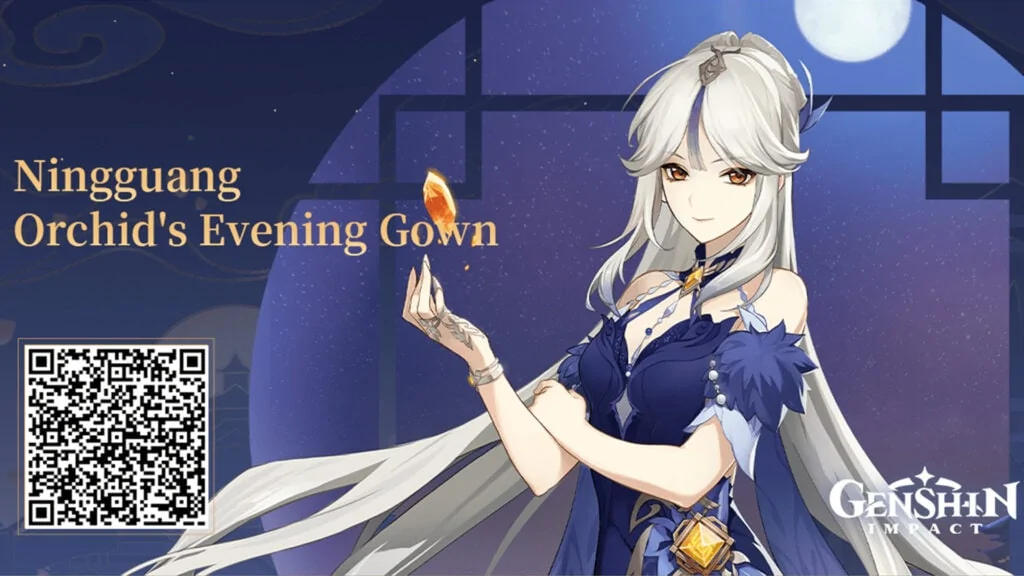 The Ningguang skin will be a reward for the Fleeting Colors in Flight event, and will be free for all players to obtain. This event reward is similar to the Barbara skin "Summertime Sparkle" which was released during the Midsummer Island Adventure event.
A closer look at the skin shows Ningguang in a lovely indigo formal wear, which complements her long gray hair. She is also wearing a pair of elegant heels to match the whole outfit.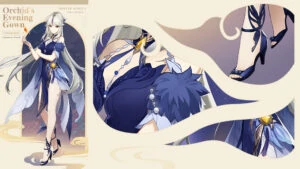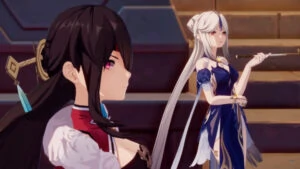 You can view the full Ningguang skin here.
After the end of Version 2.4, "Orchid's Evening Gown" will be available for purchase in the Character Outfit Shop for 1,680 Genesis Crystals.
---
---
How to participate in the Genshin Impact Fleeting Colors in Flight event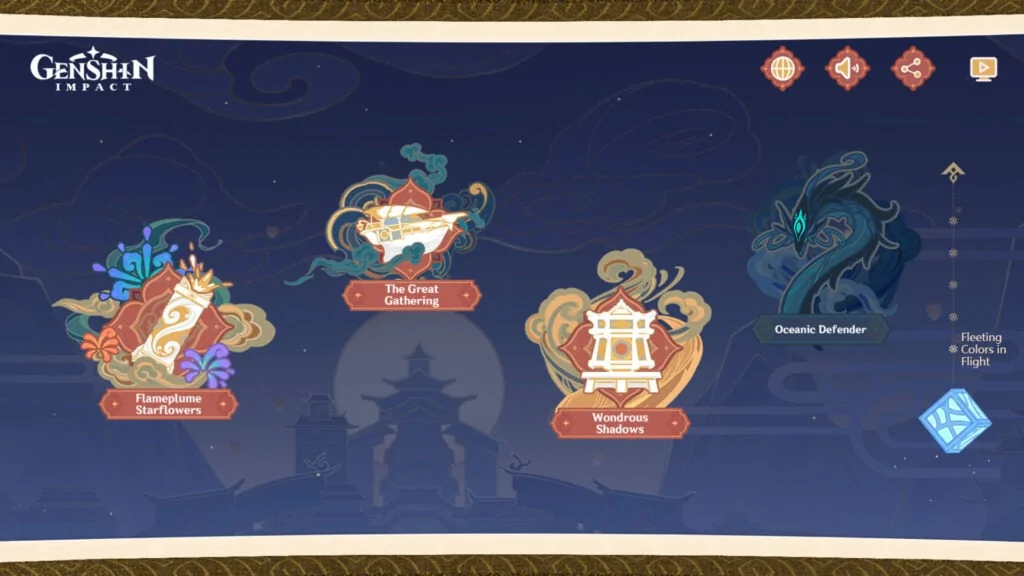 Fleeting Colors in Flight will be divided into four parts:
Flameplume Starflowers — players are tasked to smelt and produce fireworks
The Great Gathering — travelers will be scouting Teyvat seas using their Waveriders in search of materials to rebuild the Jade Chamber
Wondrous Shadows — this mini game will play with the shadows of wooden figures to form silhouettes of objects
Oceanic Defender — the multiple-headed Hydro hydra Osial is back, and this time travelers are tasked to defeat the gigantic boss
Once you complete all the tasks in the event, you will be able to obtain and unlock the Ningguang skin "Orchid's Evening Gown".
Aside from the Ningguang skin, miHoYo will also be giving away 10 Intertwined Fates and a chance to get one of the eight free four-star Liyue characters during the event.
Fleeting Colors in Flight will go live on January 5, 2022.