Updated on May 2, 2:23 p.m. (GMT+8): Improved relevancy.
When Genshin Impact first release the Great Red Sand native Candace as a new playable character, fans didn't buy into the hype because of one supposed flaw in her abilities.
Candace's elemental burst, Sacred Rite: Wagtail's Tide, only offers a flat 20% damage bonus. Many fans were disappointed by the ability and compared it to Yun Jin's more efficient burst that grants a 76% damage increase based off her Defense.
While the Scarlet King's descendant isn't the best 4-star support at face value, she has a few tricks up her sleeve that make her a reliable budget unit in your party.
---
---
Candace's elemental burst is better than you think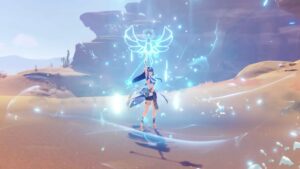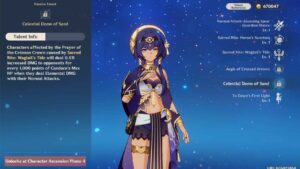 Looking at her elemental burst, it's really all about perspective. Knowing that her burst doesn't scale, you're getting a free 20% damage bonus without leveling up the talent. This could be a game changer for those who have limited resources and have yet to get a solid support unit like Bennett or Yun Jin.
What's more, Sacred Rite: Wagtail's Tide gets a massive upgrade when you unlock her fourth Ascension passive, Celestial Dome of Sand. This passive grants an 0.5% damage increase for every 1,000 HP of her max HP to those affected by Wagtail's Tide.
You can increase Candace's HP by leveling up, equipping artifacts with two HP stats, and using the very common 3-star Polearm, Black Tassel. At level 90, Black Tassel gives 46.9% more HP, making it an essential item for the defender of Aaru Village.
If you crunch all the numbers, Candace has the potential to reach 40,000 HP, which then equals a 20% damage increase from Celestial Dome of Sand. This means that her elemental burst could grant a 40% damage bonus to your main DPS.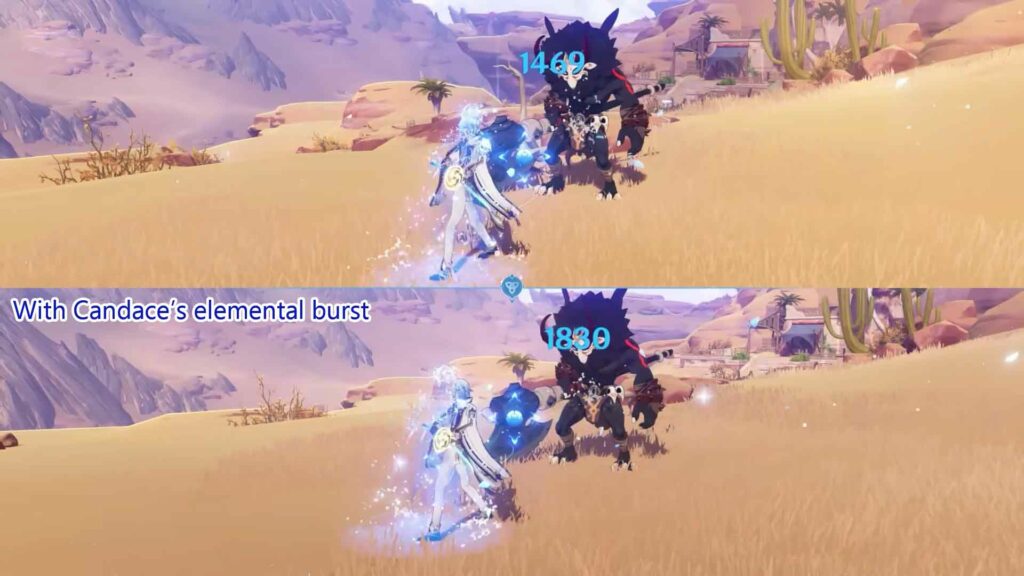 As a support unit, Candace goes well with Hydro DPS characters Ayato and Childe. Her damage bonus only works on normal attacks, which goes well with Ayato and Childe's elemental skills since their Hydro slashes register as normal attacks.
While Candace is still not as versatile as Yun Jin, she's a cost-effective unit that only relies on HP to give a solid damage buff. If you're still building your DPS characters and find it hard to clear bosses, the Scarlet King's descendant might just be the unit for you.
Follow ONE Esports on Facebook and Twitter for more Genshin news, guides, and stories.
READ MORE: Candace materials: Best Genshin farming routes and locations