You've come a long, long way, Traveler – completing quests, defeating bosses, and knowing more about the wonderful world of Teyvat. To continue your Genshin Impact exploration, you need to get past your first Ascension Quest.
Unlike most role-playing games, Genshin requires its players to undergo a combat trial to continue leveling up their Adventure Ranks. Players who skip reading the dialogues might get confused or lost on what to do next in their game progression.
If your Genshin Impact is stuck at AR 25, here's what you should do.
---
Leveling up your Genshin Impact AR 25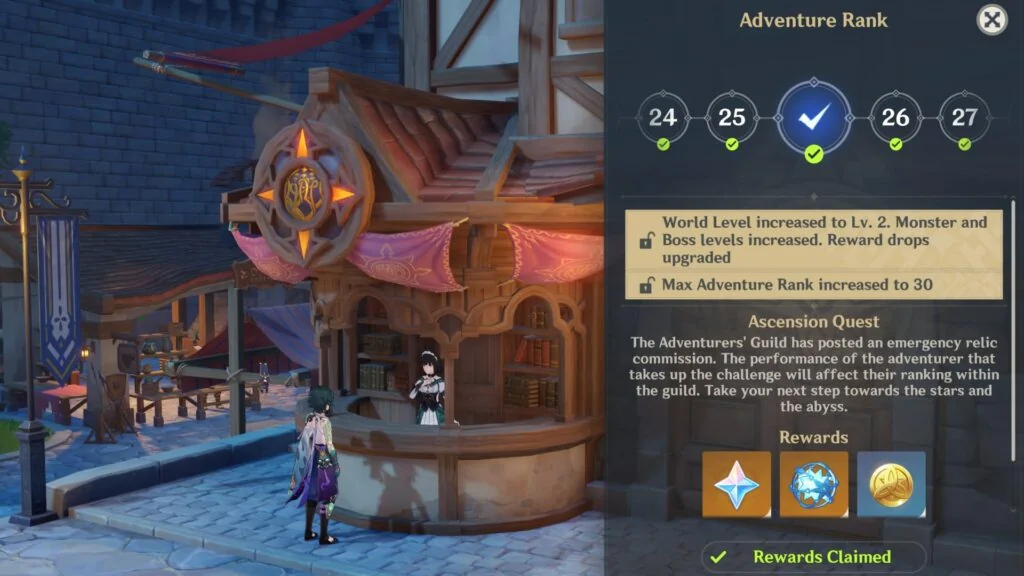 To avoid getting stuck at Genshin Impact AR 25, you need to clear Ascension Quest 1. Here's a step-by-step guide on what to do when you're stuck at Adventure Rank 25:
Upon reaching Adventure Rank 25, go to your Quests tab and click on the "Adventure Rank Ascension 1" quest. The quest will ask you to teleport to the Midsummer Courtyard located in Mondstadt
Enter the ruins.
Defeat all the enemies.
As soon as you exit the domain, your world will automatically upgrade to World Level 2.
Visit the nearest Adventurers' Guild to claim your Adventure Rank Ascension 1 rewards.
---
---
Tips and tricks on how to clear Genshin Impact Ascension Quest 1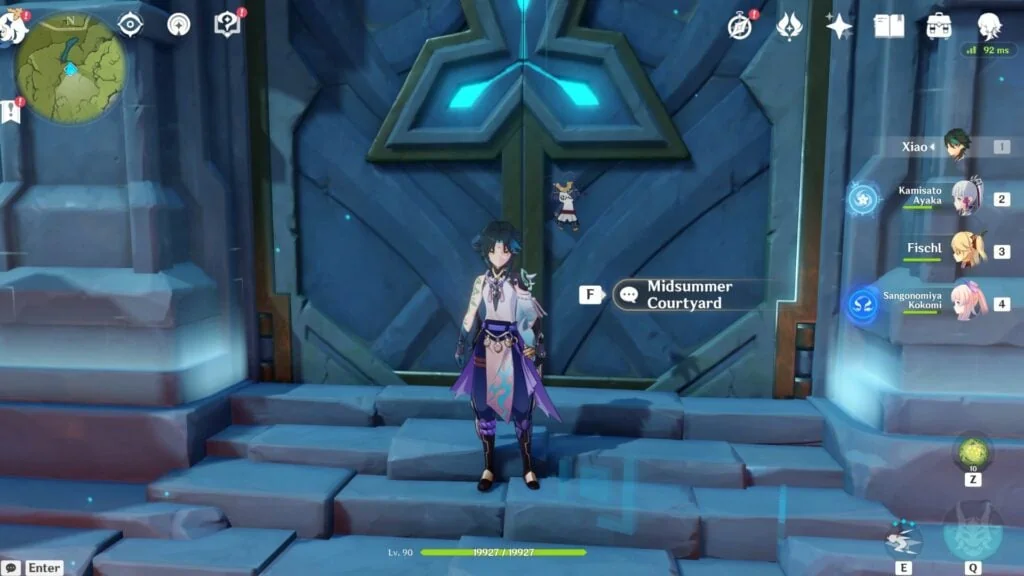 Follow these tips and tricks if you're having a hard time clearing the Ascension Quest:
The recommended party level for clearing Ascension Quest 1 is Level 35. A good mix of Pyro, Cryo, Anemo, and Hydro characters are essential in defeating the enemies in the domain.
Since co-op is disabled in Ascension Quests and you will not be able to ask for your friends' help, rely on your food buffs instead. Cook plenty of dishes beforehand to boost your attack and defense stats. You can also bring in potions if you don't have a character in your party who can heal.
Bringing a character with shields will go a long way.
Upgrade your artifacts, weapons, and talents before entering the domain.
---
Follow ONE Esports on Facebook for more gaming, esports, and culture news.
READ MORE: The 5 best Genshin Impact demos that shook up Teyvat