Updated at January 5, 2:03 p.m. (GMT+8): Improved relevancy.
HoYoverse surprised Genshin Impact players in many ways in 2022, but the biggest was definitely the announcement of their very own anime!
Adapting the story from the RPG, the video game's main characters, traveler twins, Aether and Lumine, as well as Paimon, are expected to appear in the series.
Animated by Japanese studio Ufotable, the same team behind internationally acclaimed Fate/Zero, Fate/stay night: Unlimited Blade Works, and Demon Slayer: Kimetsu no Yaiba, the untitled series is still in the works.
While waiting, why not satiate your hunger by watching this list of anime we've compiled that will appeal to any Genshin Impact fan!
---
Top 5 anime that all Genshin Impact players will appreciate
5. Is It Wrong to Try to Pick Up Girls in a Dungeon?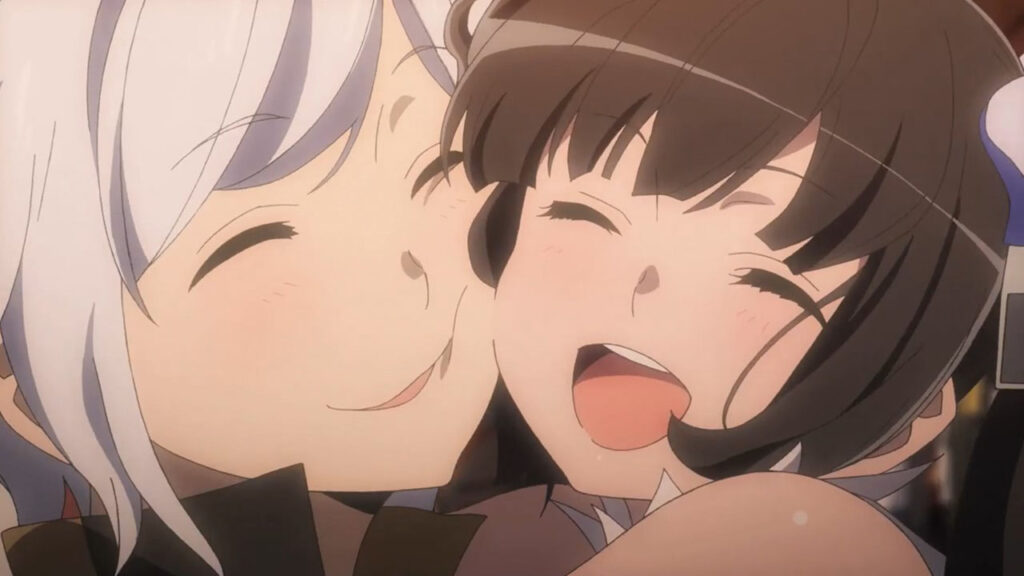 Episodes: 37 + 3 OVAs
Studio: J.C. Staff
The anime "Is It Wrong to Try to Pick Up Girls in a Dungeon?" or DanMachi for short couldn't have been a better fit on this list. The story revolves around adventurer Bell Cranel who has been exploring the dungeons around the city of Orario together with his divine companion, the goddess Hestia.
Just like Genshin, this show revolves around challenging dungeons and mighty gods based on Greek, Norse, and other mythologies. If you are looking for a light and enjoyable anime series to watch while playing, add DanMachi to your list!
---
4. Grimgar of Fantasy and Ash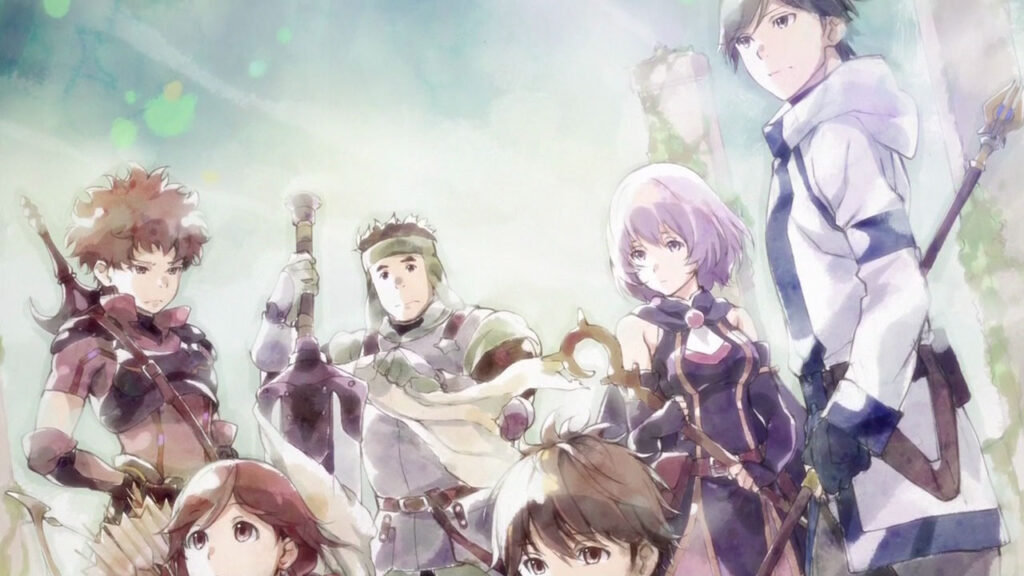 Episodes: 12 + OVA
Studio: A-1 Pictures
When you think about it, Genshin Impact's main characters Lumine and Aether have been isekai'd (the Japanese anime lingo for being transported to another world) to Teyvat. The same goes for the characters of Grimgar of Fantasy and Ash, a group of adventurers from Earth who have been sent to a fantasy-RPG-like world.
While the plot sounds very much like the popular series Sword Art Online, Grimgar of Fantasy and Ash offers a slower, more classic approach to RPG. The anime's art would remind you of the wonderful world of Teyvat reflected on Grimgar's gorgeous art style especially when it comes to paintbrush-like sceneries throughout the series.
Be warned — Grimgar of Fantasy and Ash is not all bright and happy, like SAO is. The show eventually pivots to a darker development, pretty much how Genshin Impact's latest Archon Quest "We Will Be Reunited" turned out.
---
3. That Time I Got Reincarnated as a Slime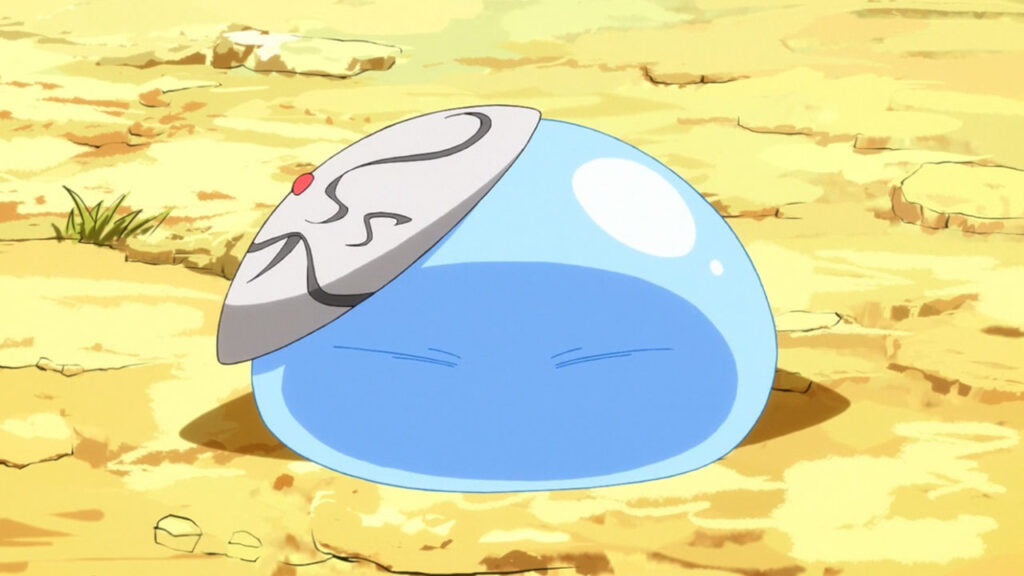 Episodes: 36 + 5 OVAs
Studio: Eight Bit
Another isekai on the list, the show's title pretty much sums up the second life of the protagonist in this anime — think of one of those typical blue slimes in Dragon Quest, only this one has the powers of Kirby to mimic anything and anyone's appearance and skills.
You need to add this refreshing isekai to your list especially if you love a feel-good, adventure anime with a lovable world and a charming protagonist.
---
---
2. Magi: The Labyrinth of Magic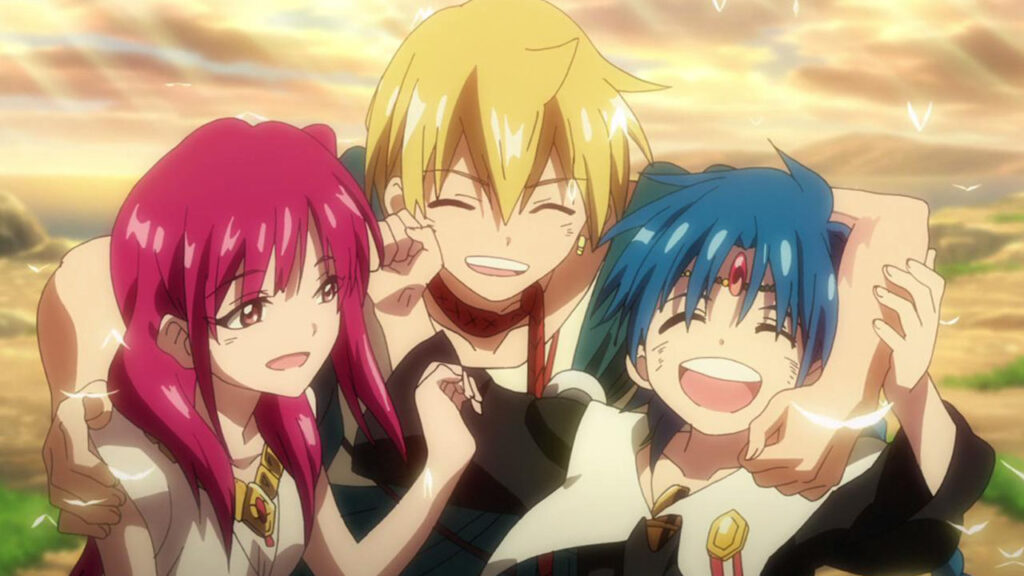 Episodes: 25
Studio: A-1 Pictures
Arguably the best adventure anime out there, Magi: The Labyrinth of Magic combines the thrill of traveling, meeting new people, making friends, fighting the bad guys, and of course magic. Sounds a lot like Genshin Impact's plot, doesn't it?
Magi is basically a mash of the stories of Aladdin, Ali Baba, and Sinbad the Sailor from the collection of Middle Eastern folk tales, 1,001 Arabian Nights. The protagonist, Alibaba, later on meets Aladdin, a powerful magician and the strongest magi in the world. Just think of the latter as the male version of Paimon, only this one's not an emergency food.
If you loved the exploration aspect of Genshin, you will surely enjoy watching Magi.
---
1. Fate series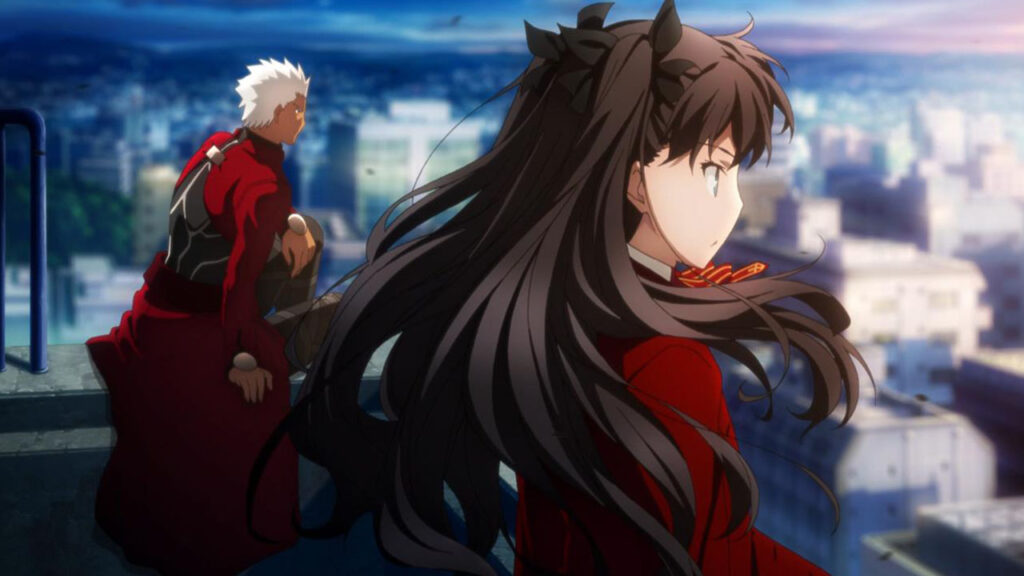 Studios: Deen, Lerche, A-1 Pictures, Ufotable
Remember Genshin Impact's Archon quest Chapter I Act III: A New Star Approaches? The epic fighting scene at the end was a pure masterpiece, and we can't help but remember all the best fight scenes from the Fate series Ufotable's fantasy anime show.
The Fate series is well-known for its exceptional battle animations, spine-tingling soundtracks, and overall riveting plot. It is a huge battle royale anime involving servants of different classes with the ultimate goal of obtaining the Holy Grail.
For Fate beginners, we recommend starting with the original 2006 series by Studio Deen, Fate/stay night and then branching out from there.
---
BONUS: Honkai Impact 3rd — The Animation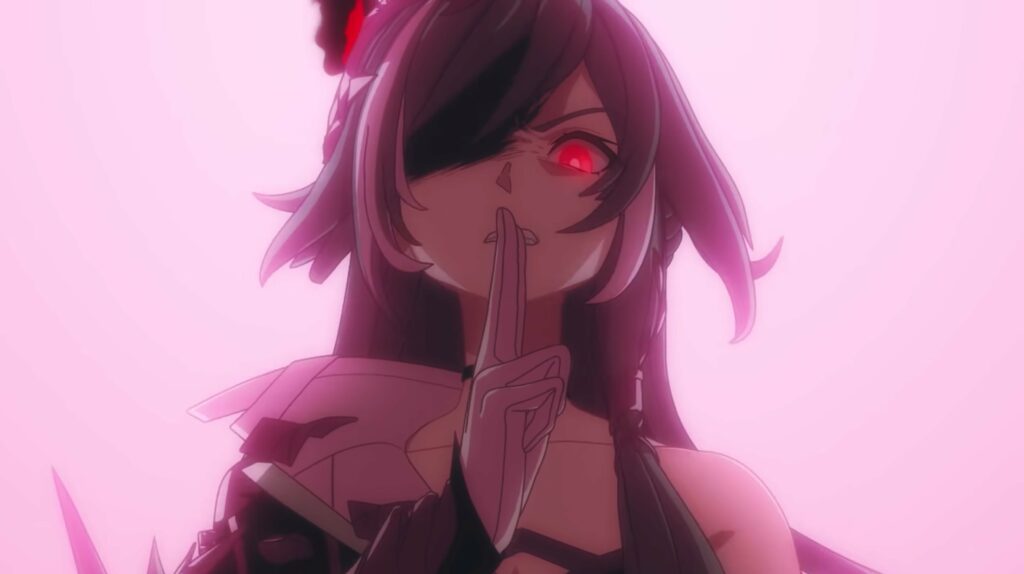 Developer: miHoYo
Another miHoYo creation, Honkai Impact 3rd, is an RPG title set on an alternate world centered on "Honkai" or disasters, and female warriors called Valkyries to battle against these Honkai.
While there isn't an official anime series, there are enough animated shorts that you can put them together to make a miniseries. Of course, playing the game helps in understanding the story, too, but if you love watching anime girls, battleships, and apocalyptic action, then Honkai Impact 3rd's gorgeous animated videos are for you. You can watch all Honkai Impact 3rd animations here.
Additionally, you can watch the game's official spinoff anime titled "Cooking with Valkyries" which is basically a cooking show starring some of our favorite Valkyries like Hua Fu, Kaslana Kiana, and Murata Himeko.
READ MORE: Fan art reimagines Raiden Shogun as… Gordon Ramsay's culinary student?