Dendro region Sumeru was introduced in Genshin Impact 3.0. Besides inviting Travelers to touch grass, it also reveals each person's unique playstyle.
The first thing some Genshin Impact players do in a new region is go out of their way to unlock every Statue of The Seven so that the map lights up.
Some may prefer to target each Teleport Waypoint in nearby succession as they explore so that they don't backtrack, while others like to focus on quests and see where they take them.
Whichever the case, you'll definitely need to navigate new terrain and encounter new mechanisms along the way on your journey. Find out which is the best Sumeru exploration party that will take care of all your adventure needs.
---
---
Why having a Dendro bow user to explore Sumeru is super convenient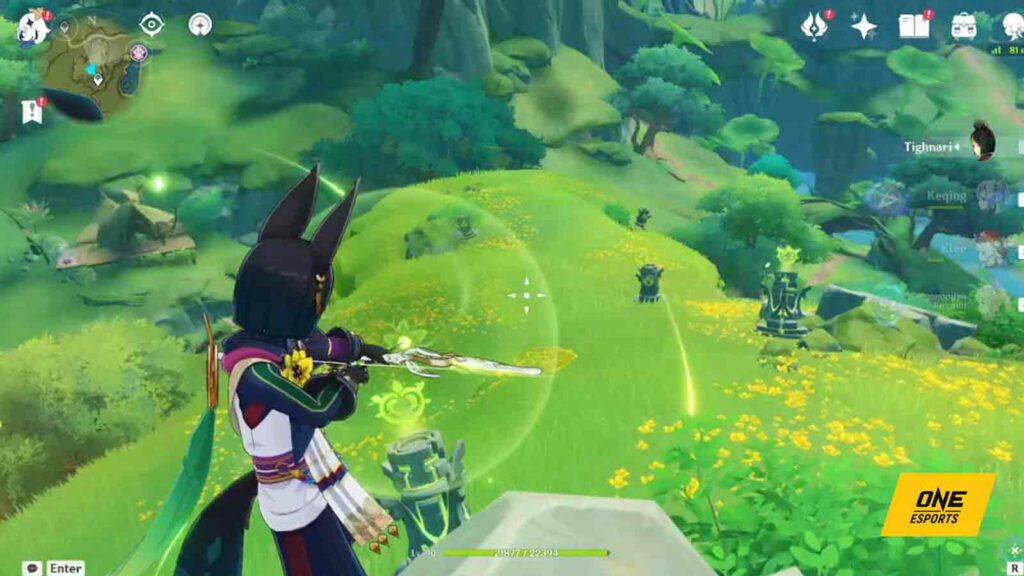 As with any region, the most common elemental totem scattered across the map is the one it's based on. In Sumeru, expect to activate Dendro Totems using Dendro to receive rewards.
A lush, hilly region that's connected to Liyue, it is huge and designed with multiple elevations. As such, some of these elemental totems can be quite far apart.
So it's no surprise that HoYoverse's first two playable Dendro characters are Tighnari and Collei, both of whom are also bow users. If you plan to get them and add them to your party, they help greatly with exploration because they not only have passives that aid you with exploration, they also give you access to free, ranged Dendro.
Dendrogranum are found throughout the region. Activating them gives you Dendrogra, which will attack alongside you for a short period of time. There are many lamp-looking leaf objects that hover in mid air that can be activated using this mechanism that give you rewards — and bow users are the best at completing this simple task.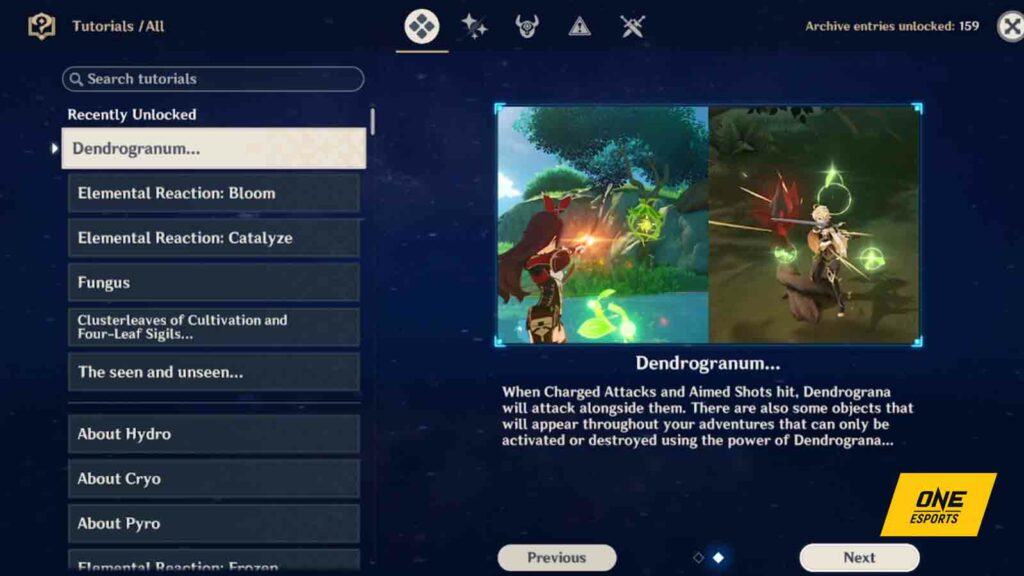 ---
Recommended Sumeru exploration party
Taking into consideration the puzzles found in Sumeru, this is our recommended party that will give you maximum efficiency for exploration.
CHARACTER
ELEMENT
PURPOSE
Tighnari, Collei, or Traveler
Dendro
Unlock Dendro Totems, activate Cluster Leave of Cultivation.

Tighnari: Displays the location of nearby resources unique to Sumeru on the mini-map.

Collei: Decreases gliding Stamina consumption for your own party members by 20%.
Razor or Fischl (if you need a bow user)
Electro
Charge shrooms so that you can bounce higher to reach higher terrain.

Razor: Decreases sprinting Stamina consumption of your characters in the party by 20%.
Venti or Kaedehara Kazuha
Anemo
Venti's Skyward Sonnet helps to scale vertical terrain.

Four-leaf sigils sometimes do not take you exactly where you want to go, so if you're halfway there, Kazuha's Chihayaburu will propel you a little further.

Venti: Decreases gliding Stamina consumption for your own party members by 20%.
Xiao
Anemo
Lemniscatic Wind Cycling helps you get across the land faster.

Decreases climbing Stamina consumption for your own party members by 20%.
Note that unique talents do not stack, so if Collei is your choice of Dendro character in this exploration party, then you can swap Razor out with any other Electro user. Fischl would be a good choice if you don't have any other bow user.
Similarly, if you already have Collei in your party, you can replace Venti with Kazuha.
Follow ONE Esports on Facebook for more Genshin news, guides, and highlights.
READ MORE: Why Genshin Impact is still the best online RPG to play right now