This year's Apple Event keynote stream caught the attention of several players from HoYoverse's role-playing game, Genshin Impact.
The prestigious product conference included gameplay clips of Genshin Impact in their presentations for the new iPad Air 5.
In the gadget's trailer, keen-eyed fans spotted the most unlikely Genshin team composition to fight the Thunder Manifestation, the Electro Oceanid.
Apple Event 2022's Genshin Impact ad uses a full Electro team to fight Electro boss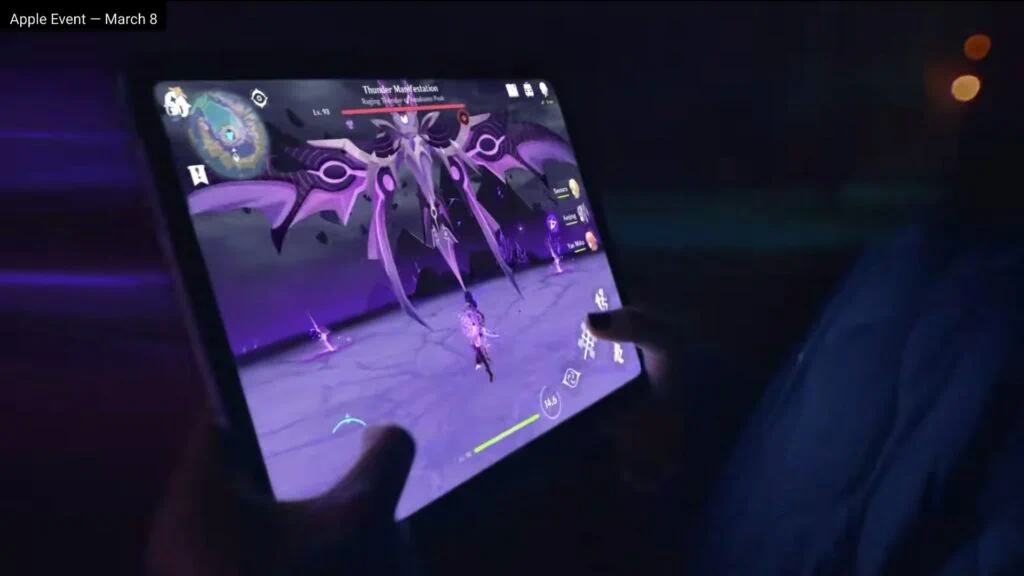 The new iPad Air trailer opens with a gorgeous Genshin Impact gameplay showcase, showing the Raiden Shogun fighting tooth and nail against the Electro boss, Thunder Manifestation.
Even though the presenter looks like she's having the time of her life playing in the new iPad Air, it will actually take her forever to defeat this gigantic creature with her chosen Genshin team. This unusual team comp uses a full Electro party featuring the Electro Archon, Yae Miko, Keqing, and what looks like the Traveler Lumine in her Electro element.
As soon as she casts Raiden Shogun's ultimate, Secret Art: Musou Shinsetsu, the "Immune" status pops up and counters the vibe of the ad's "Supercharged" marketing copy.
Using Electro characters against monsters and bosses of Electro nature is actually counter-intuitive because they will take no damage from elemental attacks. While it's possible to defeat the Thunder Manifestation using this team comp, they'll only be able to do so using physical attacks, which will take forever.
---
---
Electro element counter: How the defeat the Thunder Manifestation boss (Electro Oceanid)
The Electro element is weak against Hydro and Cryo characters. To defeat the Electro Oceanid, you need to bring your best DPS, a shielder, a healer, and a sub-DPS. An example of a good anti-Electro team composition consists of Kamisato Ayaka, Diona, Xingqiu, and Barbara.
In some way, Apple's marketing promotion for the iPad Air 5 worked since the community noticed this unusual Genshin party. It also showcased the beauty of Seirai Island with the Raiden Shogun at the center of the Inazuma exploration.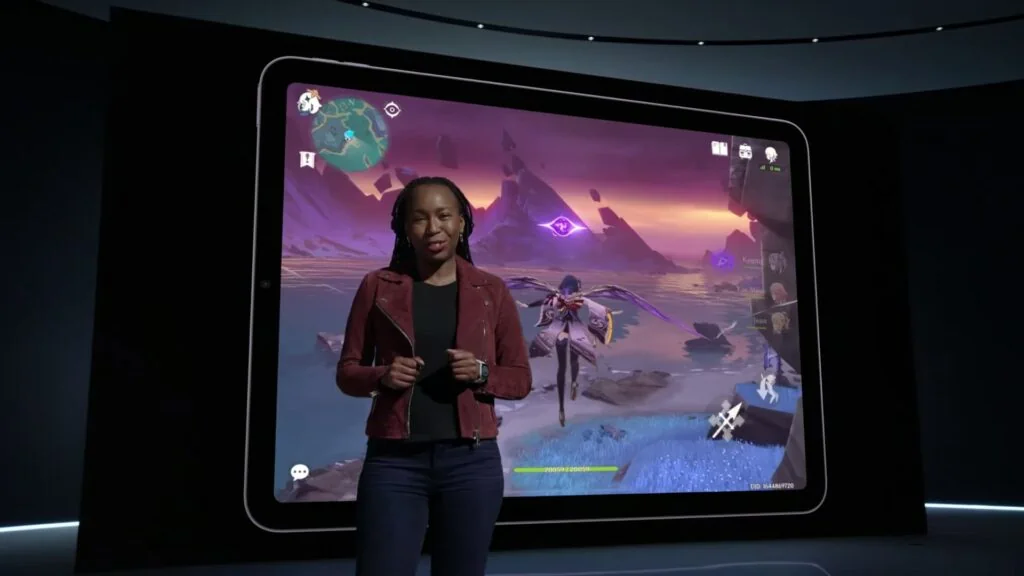 Fans can watch the full Apple Event presentation here:
READ MORE: Actor Alden Richards outed as a Genshin whale, spent estimated ₱1.2M